Britain's first pregnant man made an appearance on this morning's ITV programme Lorraine to discuss his experience.
Hayden Cross, 20, was born a woman, but three years ago, began treatment to undergo gender transition. However, he was forced to halt his transition so he could have a baby, and is now claiming that the NHS has refused to freeze his eggs for the future.
With the aid of a sperm donor, Cross is four months pregnant and spoke about his experience thus far, along with his reasons for having a baby.
He said: "It's kind of scary because it's not something I wanted to go through, but I am happy I'm going to have a biological kid at the end of it.
"I feel like it is too early [to be a parent], but this was my only chance and all I know is all I can do is try my best and do everything I can to support my kid and do what's best for my kid and that's what I'm going to do. Ideally I would have liked to wait till later on and have kids further down the line, when I was older and in a settled relationship."
Talk show host Lorraine asked Cross if he was worried about the psychological effects of giving birth to a baby as a man.
He replied: "It's not easy, you wake up every day, I already hate myself enough as it is and then thinking, 'now I'm carrying a baby as well', but I've just got to try and stay focused and stay positive and think I'm doing it for a good reason.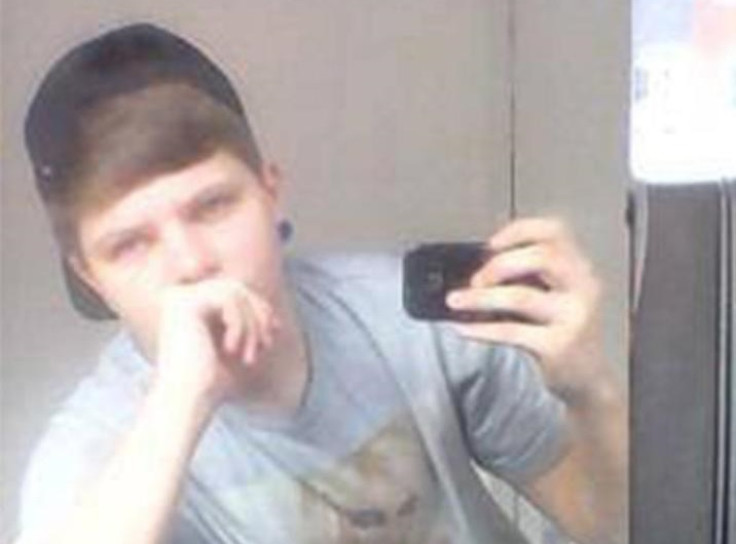 "I'm doing it because at the end of it I'll have a baby that is biologically mine and then I can carry on my transition and I'll have a family of my own one day," he continued.
Cross also discussed the reaction he's received from the public since revealing he is Britain's first pregnant man, revealing: "I've had some good reactions, but I've also had some bad ones. I've had death threats, I've had people threatening to beat me up, but a lot of people don't really understand the situation and I understand that.
"But I want people to be more aware that there are people out there who do need help and that are like me and haven't got anybody to support them and they need support."
Lorraine also read out the statement from the Gloucestershire Clinical Commissioning Group, NHS: "We've got a statement from Hayden's local NHS trust, they've said they 'do not routinely fund the freezing of eggs for non-cancer patients and does not fund surrogacy. We do have an appeals process in place, where an individual or their clinician can request a review of the original decision based on exceptional circumstance'."
In response, Hayden said: "I applied for it twice, I was told by my doctor that in most counties they do do it, it's only certain postcodes they don't do it. I don't reckon that's fair, they shouldn't do it on where you live."
He added: "I wanted to freeze my eggs so then I could use a surrogate in a few years' time when I'm ready to have kids, not everybody wants kids when they are young and you want to make sure you are able to support the kid."
"When my baby grows up, I'll sit it down and explain it to it and talk to it so it knows, I'm not going to hide it from my kid, I want my kid to know. I'm hoping my kid will be open-minded like me and accept it."