Collabro have been announced the winners of Britain's Got Talent 2014.
In a shock final, the classical singing group found themselves in the top three with operatic singer Lucky Kay, and favourites to win, teen singers Bars and Melody.
Simon Cowell who had championed the group since their first auditions predicted early on in the close run final, that Collabro would walk away with the top prize.
"What I like about you guys is that you have steel in your eyes when you sing," said Cowell. "You know exactly what you want to be. This was a performance where I could tell you want to stamp on this competition and win the competition and I like people who want to be winners."
Fellow judge David Walliams reiterated the sentiment saying: "Every time I see another performance I feel like every act could win," said Walliams. "I keep saying we've seen the winners. But this time I really have just seen the winners"
After being crowned the winners of the talent show the overwhelmed winners said: "We'd like to just thank everybody that's voted. All the judges and the other acts. Thanks to all you Collaborators."'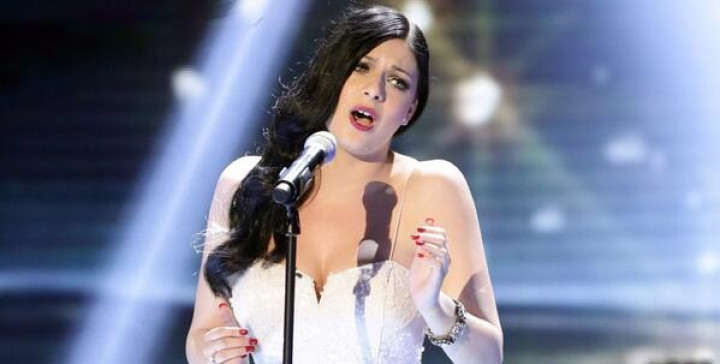 Lucy Kay, who came in second with her rousing rendition of Nessun Dorma was both gracious and good humoured in defeat.
"I feel amazing. I'm speechless. I knew they would win from the start and to the guy who put a thousand pounds on me winning I'm so sorry."
Cowell predicted great things for the classical singer, who had overcome bullying to pursue her dream. "You literally shone like a diamond. In any other year that was a show winning performance," said Cowell.
Meanwhile, public favourites teenage double act Bars and Melody made up of best friends Leondre Devries and Charlie Lenehan came in third.
While the young singers looked despondent, they thanked the judges for the whirlwind experience that followed their first audition on the show.
"We're really grateful for everything the judges and this show has done for us. Its changed our lives."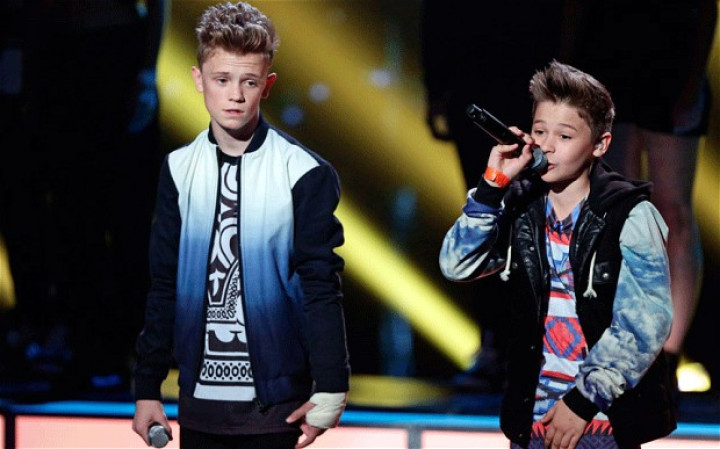 The duo won over audiences around the world, performing their own songs addressing themes such as bullying and loss.The first track performed by the pint-sized pop stars in the making, went viral with 29 million people watching the performance on YouTube. It even won them a fan in US TV host Ellen Degeneres who invited them onto her chat show.
Amanda Holden said that it was their self-effacing attitude along with their talent that had won them fans around the world.
"You're both so talented but as people, your Mum and Dad must be so proud of you," said Holden.
Simon Cowell, who revealed a fondness for the young singers said: "The reason it was so great is that it was from the heart and it was real and you're just the nicest sweetest kids I've ever met and I hope my little Eric turns out like you."
Collabro beat off stiff competition in what was one of the closest finals of the show ever.
"I feel like I'm at the best concert tonight," said Dixon.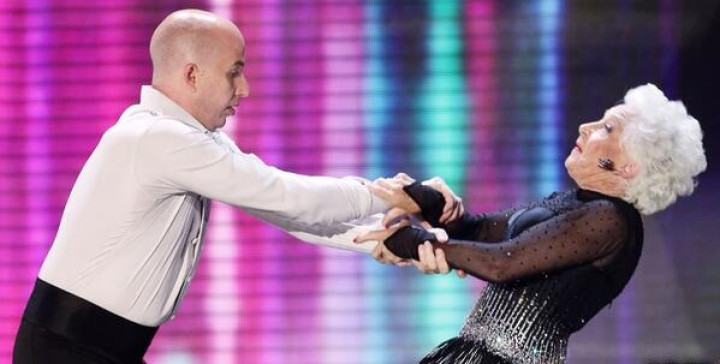 Lettice Roebotham wowed in a solo violin performance and revealed an operatic singing talent while Jon Clegg had the judges applaud his comic turns, much of which was at their expense.
The judges also predicted big things for dark dance act The Addict Initiative.
"You are the best dance act of the series. That was sensational," said Cowell. "It was like a full theatrical performance," added Holden.
Meanwhile, Paddy and Nico left the judges stunned with their vigorous dance routine. "You prove to all of us that life is to be lived," said Dixon.
Holden was later the focus of anger after she compared salsa dancing granny Paddy Jones to soldiers during the D-Day landings on Normandy in World War II.
The reality show judge said that she admired the 'fighting spirit' of 79-year-old Jones and likened her to the British veterans who fought in the war. The judge faced a backlash on Twitter for her comments.
Meanwhile, the only act to fall foul of the Cowell, was Yannis Marshal and Co., whose Beyonce tribute dance routine in high heels failed to win him over. The TV mogul buzzed during their performance claiming that it lacked the fun of their first audition.
The show also featured a special collaboration with Little Mix and former Britain's Got Talent winners Diversity.
Former Girls Aloud singer Cheryl Cole was joined by Tinie Tempah for her performance of her new track Crazy Stupid Love
Collabro will receive £250,000 in prize money and a place on the Royal Variety Show where they will perform for The Queen.