Britain's Got Talent: Do much-loved winners Ashleigh And Pudsey have their own stage show?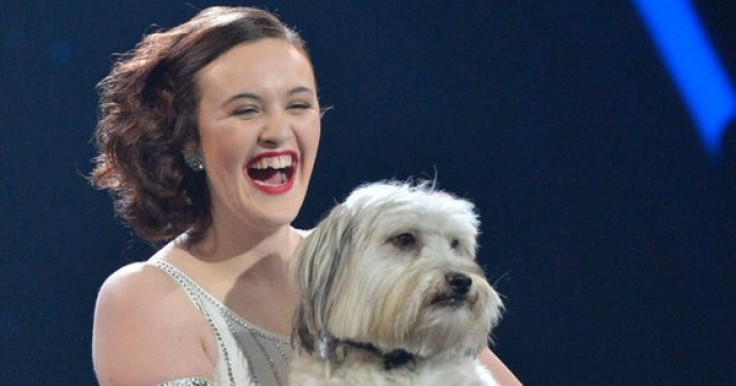 Britain's Got Talent viewers can put their paws in the air because 2012 favourite winners Ashleigh and Pudsey are em-barking on a UK tour this March 2016 until June. The show, entitled 'Mission ImPUDSEYble,' is a musical adventure that also features a full supporting cast of West End performers and acrobats, and is set to get their loyal fanatics buying tickets in a hurry.
With an ingenious blend of live action, music and video clips, the show is a fun-filled comedy spy thriller with tonnes of excitement, physical comedy, audience interaction and of course Ashleigh and Pudsey dazzling the crowd with their rip-roaring dances, tricks and general fabulousness. It's really no wonder they softened Simon Cowell's Mr Nasty façade.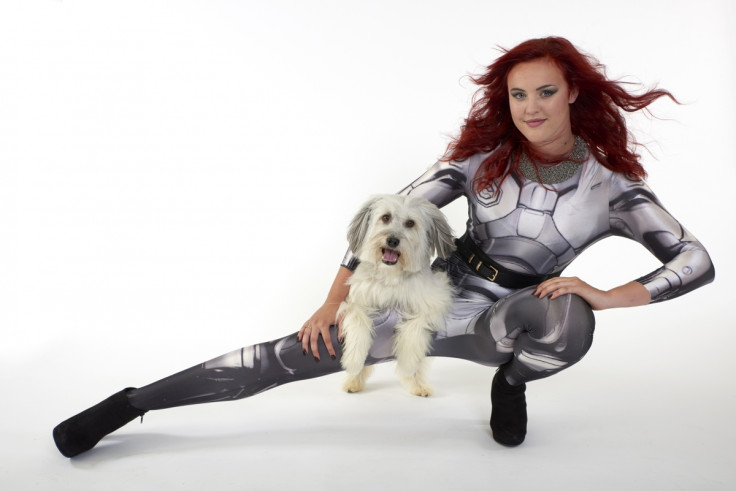 The plot of Mission ImPUDSEYble begins in the middle of the night in a Secret Vault of the Bank Of London where four eerie figures descend on the wires from the roof. It turns out they're cat burglars – eek – a team of super villains working on the orders of the most dastardly rogue of them all, Dr Feline. Geddit? Dogs vs. cats and all that good stuff…
The criminals skilfully get through the complex maze of infra-red security lasers protecting Great Britain's most prized treasure – the bone of Ruff. But it's not just any bone we'll have you know; this bone holds the secret to world domination. Once they've stolen the nation's prized possession, there are only two agents savvy enough to save the day – you guessed it – Ashleigh and Pudsey. Hurrah!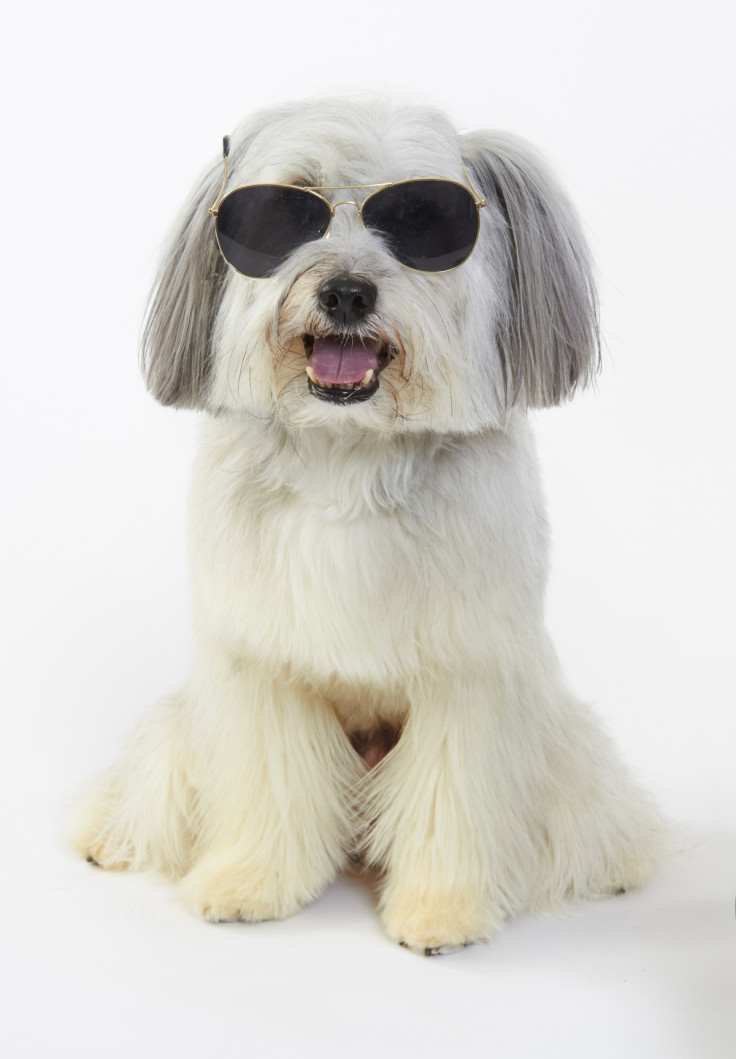 The spectacular production sees an array of impressive gadgets, cars and gismos as Agent Ashleigh and Agent Pudsey retrieve the bone once and for all. We're already hanging off our seats in suspense/excitement.
The dynamic duo wowed judges on their first Britain's Got Talent audition back in 2012 where Cowell famously quipped. "This is what I've been waiting for all my life. You are one of my favourite ever acts." We're guessing he quite liked them, then. They went on to win the show and nothing has stopped them since – dancing the conga with Kim Kardashian to flying in a private jet to Hollywood and releasing an autobi-dog-graphy. Excellent.
"It's a show made for us, so it's really exciting," says Ashleigh, 21. "We've got a supporting cast of West End performers and acrobats. It's very technical – me and Pudsey are flying in jet packs!" reports Telegraph & Argus.

"He's 10 now and knows quite a lot. Often it's a case of jogging his memory," she continued.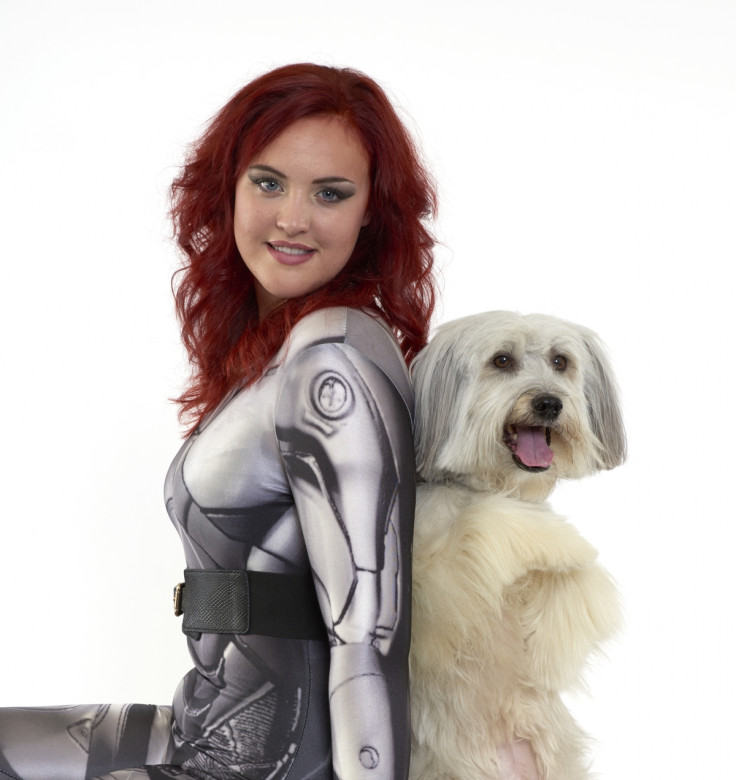 They've made multiple television appearances and their feature film Pudsey – the Movie, hit cinema screens in July 2014 as part of a new collaboration between Vertigo Films and Simon Cowell – with Pudsey being voiced by David Walliams. Now a multi-million pound pooch, Pudsey's career has done anything but slow down since appearing on Britain's Got Talent – and he's set for even bigger and better things. The world is in his paws.
The tour will commence on 25th March at Bradford's Alhambra and culminates on 5th June at Southend Cliffs Pavilion. Check out the tour dates below.
DATE TOWN BOX OFFICE
MARCH
Fri 25th - Sun 27th BRADFORD - Alhambra 01274 432000
Mon 28th - Tues 29th READING - The Hexagon 0118 960 6060
Weds 30th - Thurs 31st SWINDON - Wyvern Theatre 01793 524481
APRIL
Fri 1st - Sun 3rd STOCKPORT - The Plaza 0161 477 7779
Mon 4th - Tues 5th ST. ALBANS - The Arena 01727 844488
Weds 6th - Thurs 7th PORTSMOUTH - Kings Theatre 023 9282 8282
Fri 8th - Sat 9th BASINGSTOKE - The Anvil 01256 844244
Sun 10th BLACKPOOL – Grand Theatre 01253 290190
MAY
Fri 27th - Sat 28th MALVERN - Festival Theatre 01684 892277
Sun 29th - Mon 30th DARTFORD - The Orchard 01322 220000
Tues 31st LOWERSTOFT - Marina Theatre 01502 533200
JUNE
Wed 1st LOWERSTOFT - Marina Theatre 01502 533200
Thurs 2nd - Fri 3rd WATFORD - Colosseum 01923 571102
Sat 4th - Sun 5th SOUTHEND - Cliffs Pavilion 01702 351135
© Copyright IBTimes 2023. All rights reserved.