Get the tissues at the ready. Jorgie Porter's last ever Hollyoaks episode as Theresa McQueen will air tonight (10 March) following seven tumultuous years on the soap. But we can all rejoice as pint-sized Porter is hoping to swap Hollyoaks for Hollywood after departing the Channel 4 series, so we'll get to see her peroxide locks and multiple facial expressions on the big screen in the near future no doubt.
Viewers have squirmed in their seats, hidden behind the sofa and cried with laughter (no? Just us then) as the vicissitudes of Theresa's life unfolded before our eyes – including everything from love triangles, heartbreak, cat-fights, near death experiences and a lot of weeping.
The star, who recently showed her real side on I'm a Celebrity… Get Me Out Of Here! is "so sad" to be leaving. But not sad enough to stay, however. She enthused: "I have loved playing Theresa McQueen and am so sad to leave Hollyoaks but I have hugely enjoyed my exit plot and viewers will have to watch tonight to see whether it really is the end of Theresa." We can only sit and wonder if she'll get killed off. Because that's the kind of thing we like to do.
As we prepare to bid farewell to Theresa, IBTimesUK rounds up some of her best moments on the soap in her honour.
She said goodbye to Carmel in a really ugly dress.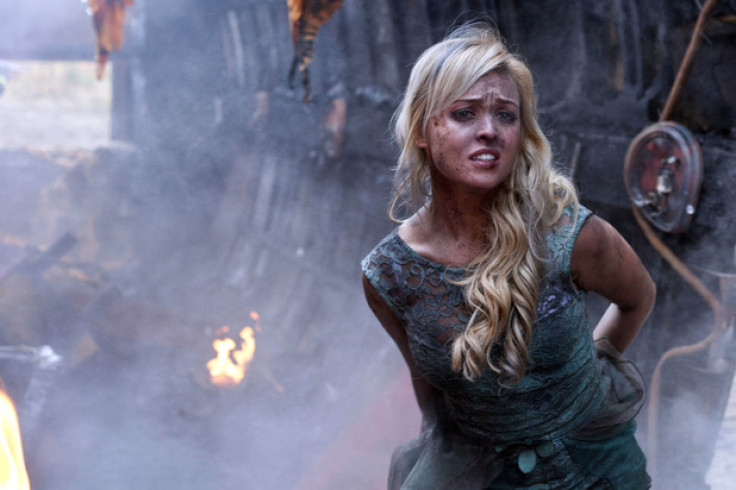 We're guessing Theresa's mum never told her to whack on a fresh pair of undies and a half decent outfit before embarking on any sort of train/plane/car journey in case of an accident. Theresa McQueen has witnessed (and caused) her fair share of deaths on the programme – but following one of the biggest stunts in soap history, a train crash sees her family involved in the wreckage and her cousin Carmel dies. Pity she wore a green rag from the First World War to say her goodbyes.
She named her second born child Myra Pocahontas Regina Madonna Savage-McQueen. Yes, you read correct.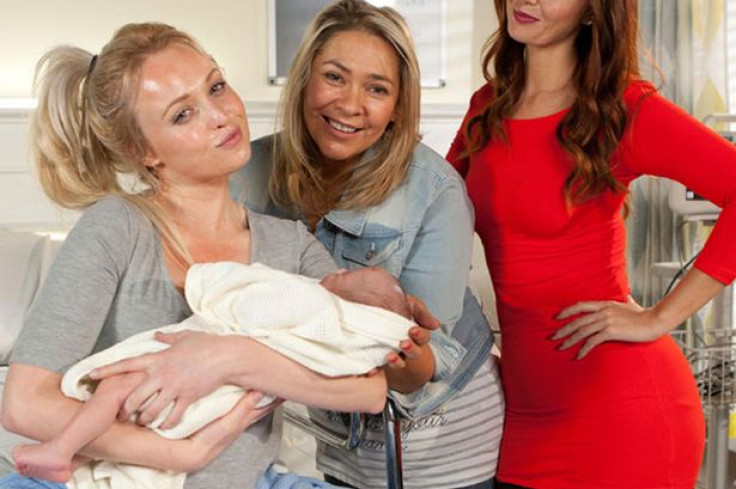 Move over Gwyneth and Kim K, there's a new mother on the block naming their kids seriously weird things. Theresa McQueen shocked fans when she returned to the soap pregnant with Dodger Savage's baby, but left viewers in tears (of both laughter and sheer pain) when she named her new child, er, that. Don't make us type it out again.
She spent her time nicking other people's husbands and then killing them. Because why not.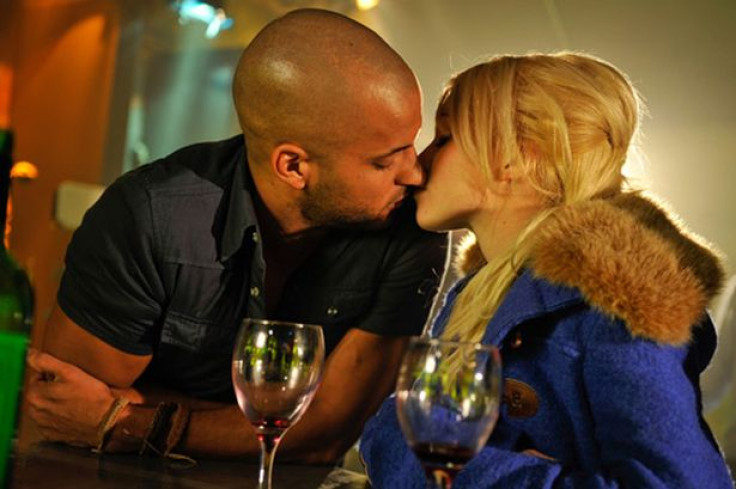 When it comes to love, Theresa just can't find a man of her own. Soaps aren't soaps without a few achingly awkward love triangles here and there, but Hollyoaks chucked in a death as well for good measure. After being jilted by her lover Calvin Valentine – who so happens to be Carmel's husband – it was revealed six months later that it was Theresa who pulled the trigger. Only after he got her pregnant, that is. Child support was the last thing on her mind.
She loves a good old scrap.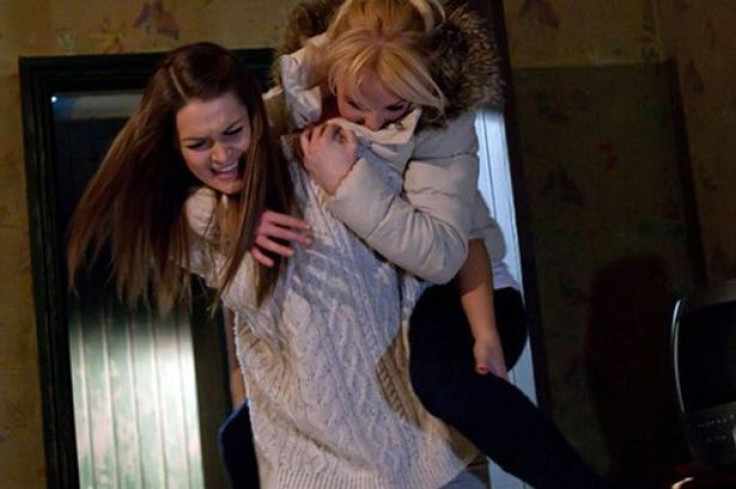 Theresa might be small enough to put in your pocket, but she can throw a Tyson-style punch without any qualms. Hollyoaks fans cheered on the petite blonde when she wrestled the despicable Sienna Blake after the latter had locked up her twin brother Dodger for believing they were soulmates. Ew. We don't condone violence, but we'd back up Theresa on this one any day of the week.
Porter has been keeping busy of late with a recent appearance on Lip Sync Battle and has signed on for an Are You Being Served? remake alongside Sherrie Hewson. We're sure Hollywood is on the horizon though...
Porter's scenes will air on E4's first look episode at 7pm.