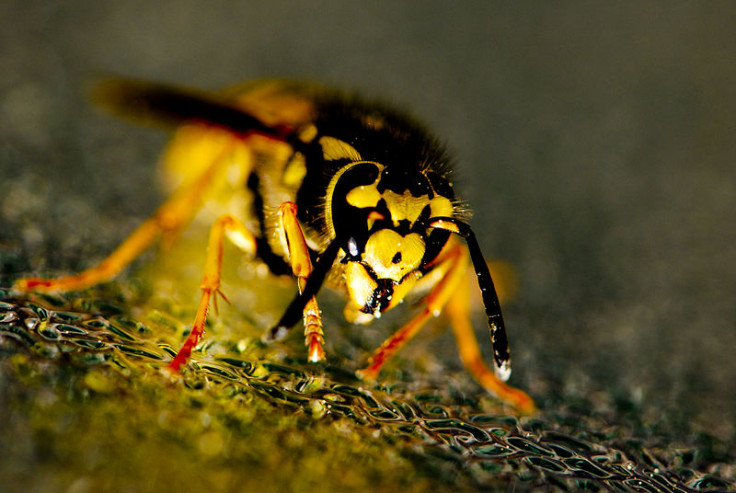 A hot start to the summer led to ideal conditions for swarms of wasps which caused a large increase in insect populations. People are so frightened of the vicious flying insects that sales of wasp control products from one company shot up by 180%.
"It is definitely a bumper year for insects, and homeowners can expect the 'invasion' to continue for the next few weeks. It's very likely you will see plenty of wasps around, as they have become more active recently," Duncan Mclean from Wyevale Garden Centres told the Western Daily Express. "People should be aware of them, although they are part of the balance of nature, as the temperature drops, wasps become more sluggish and aggressive."
An Indian summer is set to kick in on Monday (7 September) with the temperature predicted to rise to 24C. The disappointing summer saw just four very hot days in England. The cooler temperatures were due to Arctic air from Greenland, which could bring the first winter frosts to Wales on Sunday, 6 September.
Chilly weekend
A "polar plume" of cold air has brought the 11C-18C temperatures down to 9C-15C due to windchills. However, the Arctic winds will be superseded by high pressure that will bring sunshine, blue skies, dry spells and 19C highs, according to the Met Office.
"There will be a lot of pleasant weather to be had for a lot of people in dry and fine weather ahead, although with some cloud. We will lose fresher breezes by Monday and the northerly feed from Tuesday, so it will feel warmer in the sunshine," Met Office forecaster Nicola Willis said.
"Warmer south-easterly air will arrive from the warm near continent from Wednesday, keeping temperatures rising, with 21C on Wednesday and the low 20s on Thursday, with similar possible on Friday in the East. Longer spells of sunshine would be needed for higher temperatures. Next weekend will feel slightly more unsettled with more a more westerly flow."
In the last 27 years, there were only three summers colder than this year's, which was also the coldest for four years, according to Met Office figures. The warmest recorded temperatures in the UK in October and November were 29.9 °C on 1 October 2011, in Gravesend, Kent, and 21.7 °C on 4 November 1946, Prestatyn, Denbighshire.