UK sunshine to give way to thunderstorms and tornadoes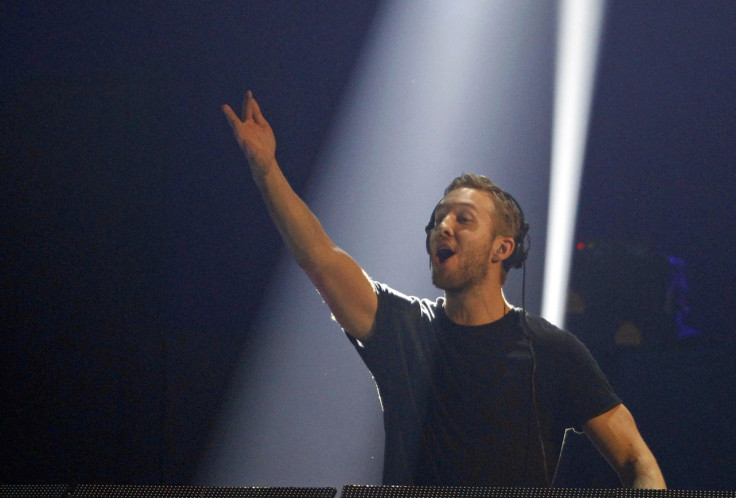 Revellers making their way to the annual V Festival in Chelmsford and Leeds this weekend will be faced with torrential rain, and may threatened by tornadoes and flash floods, warns the UK Met Office. Hot, unstable air from France is expected to push towards the UK, bringing temperatures down with the possibility of more than 30mm of rain in less than an hour.
Brits are expected to bask in heat of up to 30C today as a 'Spanish Plume' weather event pushes air from Spain across the UK. But many festivalgoers may have to retreat to their tents tonight (22 August) as the weather is expected to turn to downpours in what is expected to continue into next week.
The Met Office said rain is expected hit many parts of the UK towards the end of this weekend with East Midlands, East of England, London and South East England, North East England, North West England, West Midlands, Yorkshire and Humber all under increased risk of downpours, thunder and lightning. More than 50mm of rain has been forecast for central regions of England, leading to the Met Office releasing a yellow weather alert.
Today's (22 August) one-day heatwave will see the mercury hit 30C in London, while Norwich residents could take advantages of temperatures as high as 28C, with Birmingham expecting 26C.
Rain warning
The official Met Office Blog states: "After a mixed week of some sunshine, rain and showers it looks like we'll see more of the same over the weekend as a frontal system interacts with warm, humid air spreading northwards from the continent.
"We are now fairly confident that on Saturday the UK will be split weather wise. There'll be bright and breezy weather in the North West with a few showers. Meanwhile the south east will be warm and humid, perhaps hot with temperatures in the high 20s which could set off a few isolated thunderstorms. In between we expect to see a band of cloud and rain which could be heavy and persistent at times."
This year the V Festival celebrate its 20th anniversary as the first event took place in 1996 taking place in 1996 at Hylands Park in Essex and in Warrington Park in Cheshire. In 1999 the northern leg of the event moved to Weston Park in Staffordshire. This year's headliners include rock group Kasabian and DJ Calvin Harris.
Yesterday (21 August) the official V Festival Twitter account warned of "patchy cloud" at the Chelmsford event.
Hylands Saturday: Dry and bright with sunshine but also patchy cloud, Max:22c, Rain:5%, Min:13c

— V Festival Weather (@v_weather) August 21, 2009
© Copyright IBTimes 2023. All rights reserved.