The British Asian Trust: Prince Charles supported by array of stars at gala dinner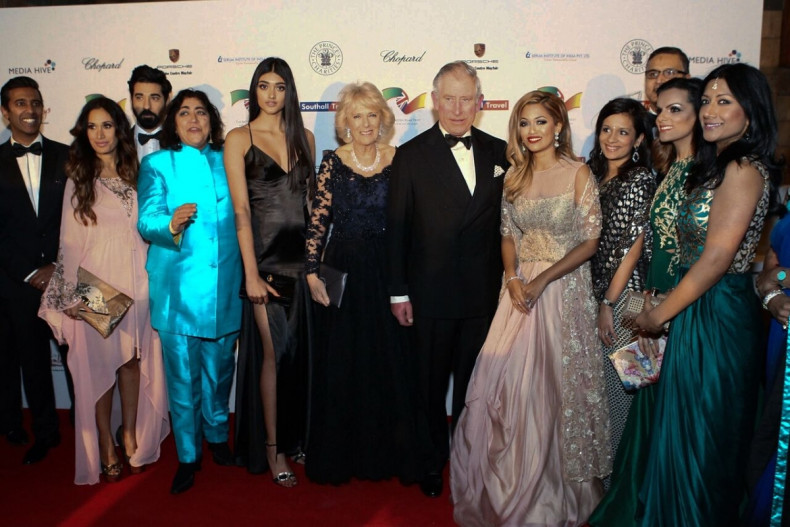 Stars of music, movies and the fashion world rubbed shoulders with royalty on Tuesday ( February 2) night at The British Asian Trust's third annual gala dinner at the Natural History Museum. Prince Charles, the founder and President of The British Asian Trust, and the Duchess of Cornwall attended the lavish fundraiser to raise awareness of the projects in South Asia.
The Prince founded the organisation in 2007 after he was moved by the plight of communities in South Asia suffering widespread poverty and hardship. The British Asian Trust has supported programs in education, livelihoods, mental health and anti-trafficking, enabling disadvantaged people in South Asia to transform their lives. In the last nine years the trust has positively impacted the lives of more than three million people in South Asia.
For the gala dinner, the royals were joined by 450 stars from the world of film, TV, music and sports including music mogul Simon Cowell, Louis Walsh, Leona Lewis, Labrinth, Burberry model Neelam Gill, director Gurinder Chadha, actress and author Meera Syal, and host Sanjeev Bhaskar.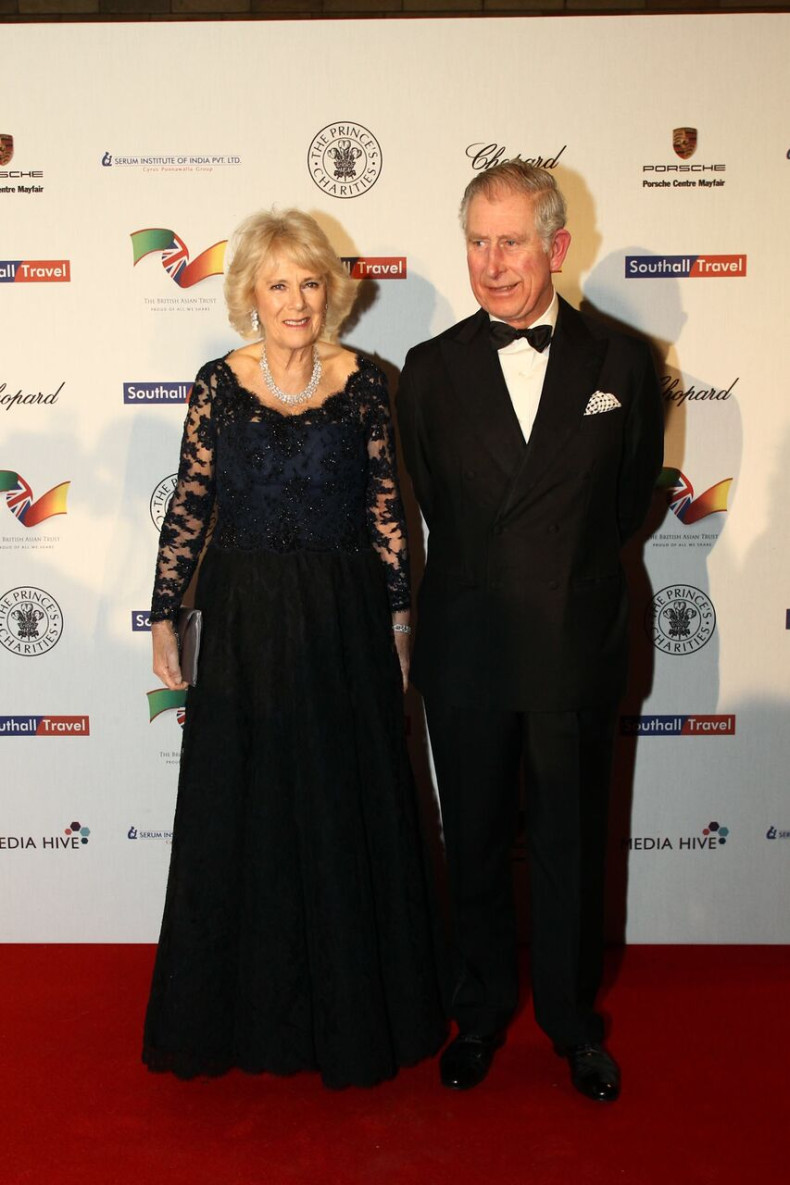 Arriving arm in arm with her husband, Camilla looked radiant in a glittering midnight blue Bruce Oldfield gown. The royal couple were greeted by the trust's ambassadors and posed for photos before Prince Charles' address.
Opening his speech, the Prince affectionately referred to his wife as "my darling Mehbooba", which means "beloved". He went on to praise the trust's "remarkable" work in disadvantaged communities and announced plans to raise £3m ($4.4m) for Pakistan through launching the first national appeal with the Department of International Development, as well as partnering with the Aman Foundation.
"The fund will support the exponential growth of my trust's work in Pakistan on livelihoods and mental health, ensuring that we reach even more of Pakistan's most vulnerable people in the years ahead," he said. "I am particularly proud that my trust does not shy away from them and contributes, in its own way, to resolving some of the most difficult issues of our time."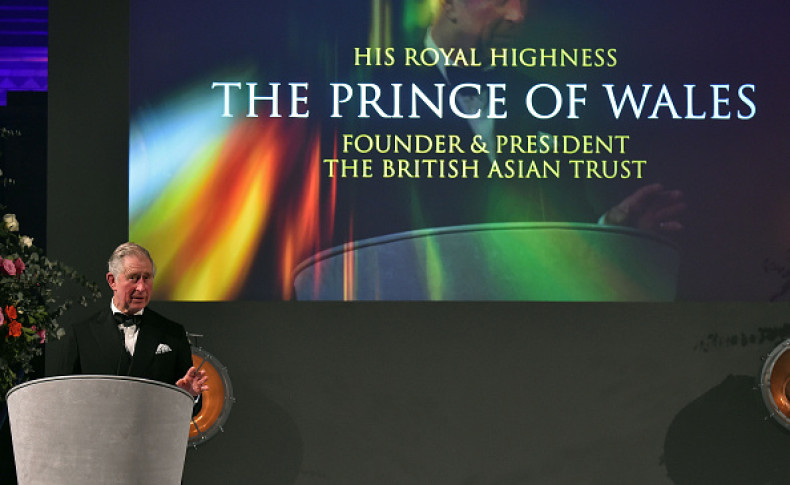 As well as hosting the illustrious event, Sanjeev Bhaskar has the distinction of being the very first ambassador of the trust. The Unforgotten star told IBTimes UK that the charity has already changed lives. "I've been involved with the British Asian Trust since the very beginning. I was one of the people sat around the table discussing whether it could work. And to see how well it is doing today – nine years is not long in the life of a charity – and to think that three million people have been positively impacted is quite dramatic."
Bhaskar explained how the charity provides support at a grass roots level, giving a hand up rather than just a handout. "The idea was to partner up British Asian entrepreneurship with like-minded people in India and Pakistan and to make use of the NGOs that were there – rather than just chucking money at a problem – and actually look at how that targeted money could best work."
The comic actor, who is a personal acquaintance of Prince Charles, described the extent of the Prince of Wales' commitment to the charity. "The Prince of Wales didn't just have the idea but really pushed it through and attends these galas year after year. I've met him on occasions between these events and he has an eye on it. He wants to know what's going on and all of that makes it a very worthwhile project, not just to be a part of but to see it grow.
"I'm also involved in The Prince's Trust and I've seen not just how committed he is, but how humble [and] genuinely heartfelt he is when he meets these people who have not necessarily had a great start and can see how they've turned their lives around. And that is genuine. And he's really good fun. Anyone who was a fan of Peter Sellers and The Goons has got a sense of humour.
"I've always found him to be very warm, very open, very aware of his situation," he explained. "There's that notion that the royals don't live in the real world but in fact one of the ways he connects with people is through his charities."
The star-studded event saw an array of famous names lending their support to the Trust. Model of the moment, Neelam Gill, made a show-stopping entrance in a slinky black gown. She said that the event was an opportunity for the community to join forces for a worthy cause.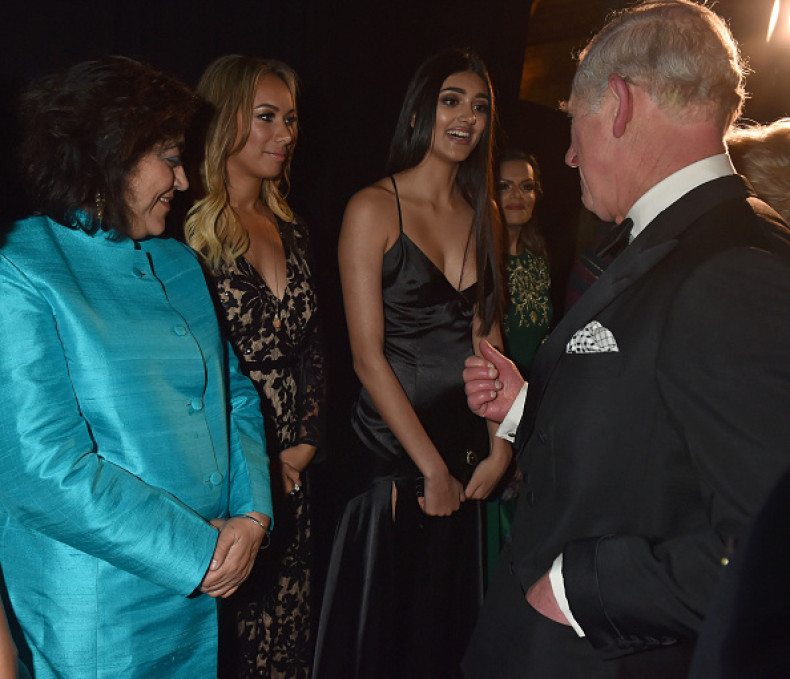 "I'm just happy to be involved in something that's so close to home and that I can help raise awareness of such an important issue. I feel like when we come together we have a voice and we should do more to use it for good," she explained to IBTimes UK. "Everyone here tonight is so influential we're working towards the same goals.
Singer Labrinth said that the gathering of talents from the South Asian community represented the diversity in the UK, but acknowledged there was a need for more representation. "There isn't enough diversity in the media. But it feels like there's a change coming. You can see it in adverts you can see it in TV. Black people are wisening up to it, especially after the Oscars," he explained. "The UK has to acknowledge its diversity. It prides itself on its diversity."
Labrinth added that he was revelling in the cuisine and the culture of South Asia. "I love Indian culture. I've worked with Preeya Kalidas, Raghav. I would say I have brothers and sisters in the Asian community."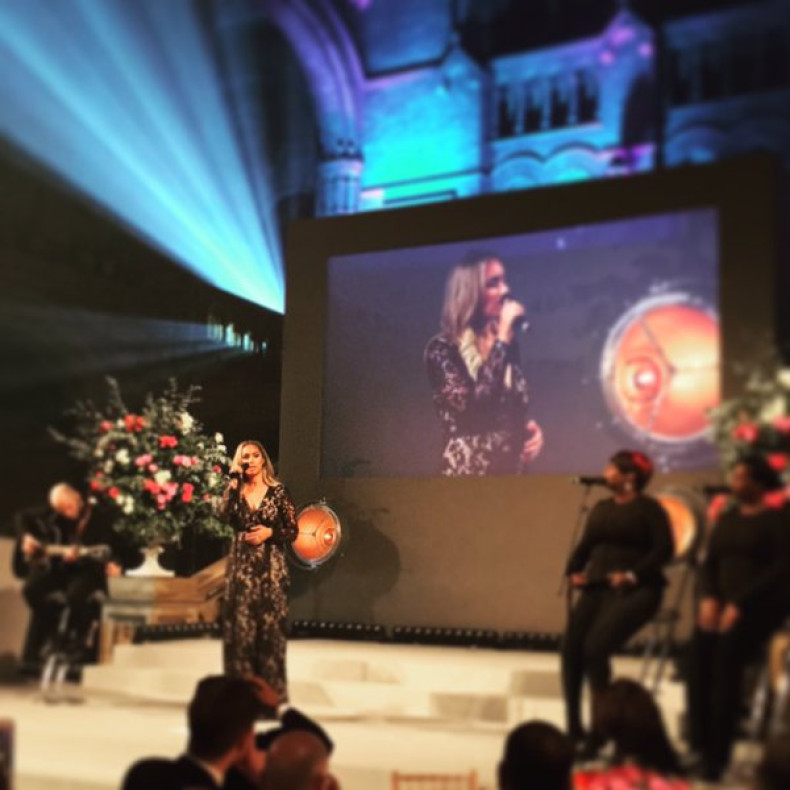 Leona Lewis was the star attraction at the event, as she took to the stage to perform for the royal guests. The former X Factor winner had the crowd enthralled by her rendition of Cyndi Lauper's Time After Time and her own hit Bleeding Love.
Describing her meeting with the royal couple she said: "They were asking me when I'm touring and about my shows. I was a bit nervous but I met them beforehand so I felt much more relaxed. I knew a lot about the trust and the great work they are doing so I wanted to come and support the cause".
The event also saw her reunited with X Factor judge Simon Cowell, putting an end to rumours of a rift between the pair after she quit his record label SyCo. The pair greeted each other warmly with a hug.
Cowell, who has been a strong supporter of the British Asian Trust, said that he was surprised to learn just how much the charity has grown. "The organisers told me its become quite a big calendar event," he explained. "It's a worthwhile cause. What I didn't know is that they times five the amount of money you get. They raised £1m quid last year so actually they raised £5m."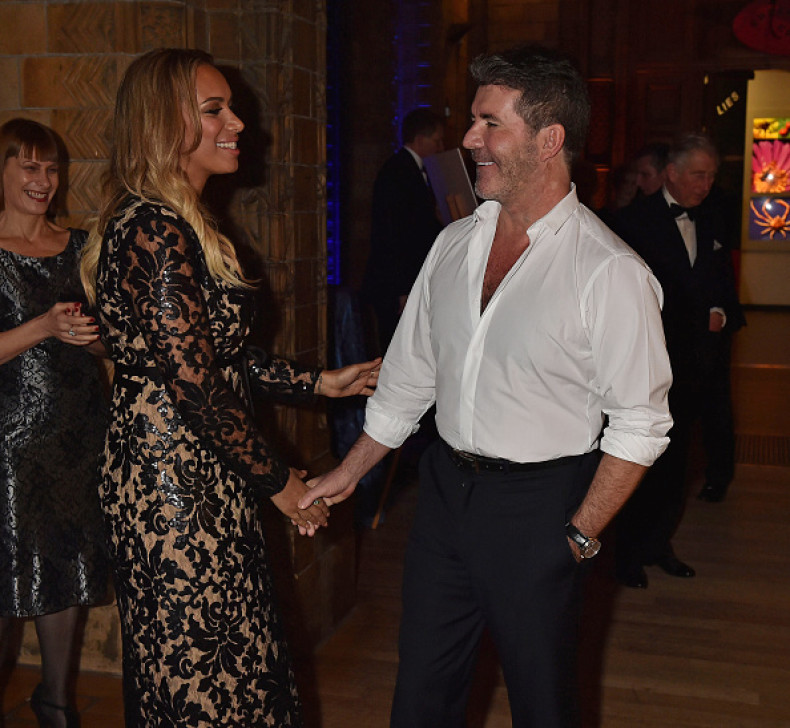 Describing the contribution of the British Asian community to society he said: "We're all one. When you live in London there's a feeling that we are all one community. Every person I've met is very polite, hardworking. That's the one thing I do notice. Hard work is important."
Commenting on the lack of representation of Asians in the music industry he said: "That'll change. That will change. I don't think there's any problem with signing anyone from any country. If you've got ambition and you're talented and you've got good songs who cares where you're from? Through YouTube its a small world."
Cowell is of course credited with launching the career of British Asian pop idol Zayn Malik, who with One Direction, went on to become a global star. While the 22-year-old sensationally quit the band to go solo, Cowell said he continues to support his protege. Commenting on the singer's new song he said: "It's a fantastic record. We always knew that when he went solo that he would do well. He's going to have a number one record this year. He'll go from strength to strength I'm very proud of him."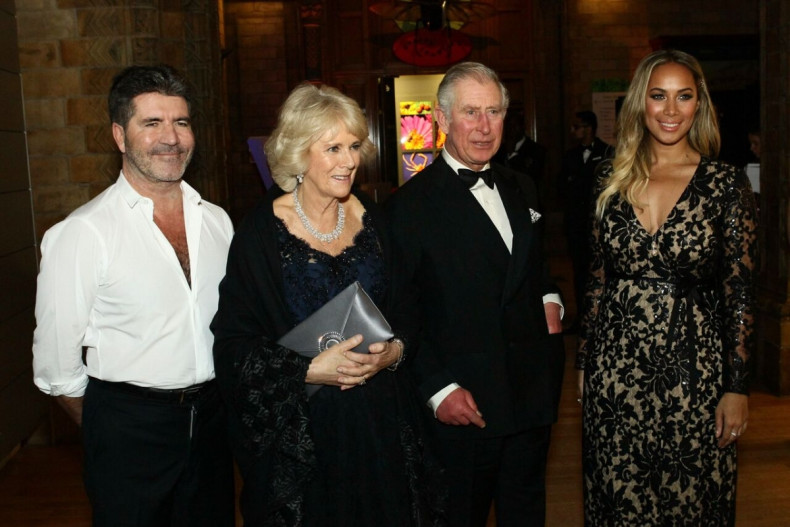 With support from high profile personalities such as the music mogul, the evening raised £900,000 for The British Asian Trust.
Commenting on the achievement, British Asian Trust CEO Richard Hawkes said: "This has been a fantastic evening for the Trust. We have felt tremendous support, warmth and encouragement for our work from all of the guests. On this important night, not only did we raise £900,000 for the charity, we also announced our first ever-public appeal and partnership to aid Pakistan with the Department for International Development and the Aman Foundation. 2016 will be another exciting year ahead for The British Asian Trust."
Learn more about the work of The British asian Trust at the official website.