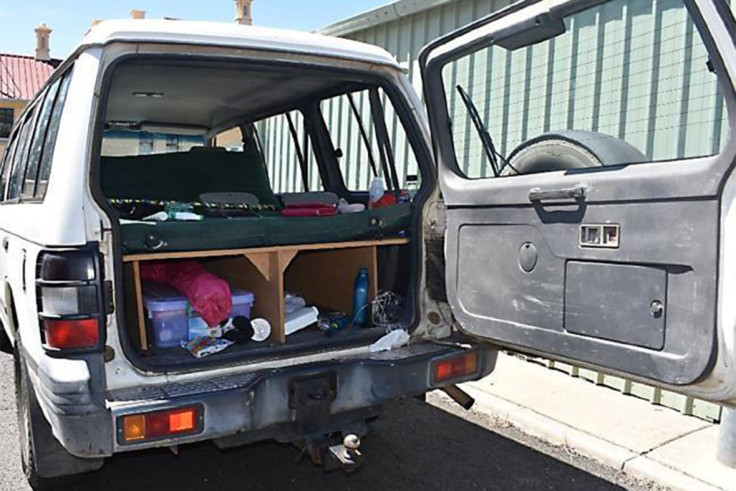 The man accused of kidnapping and raping a female British backpacker during a four-week ordeal once spent six months in prison for a violent LSD-fuelled attack on a pizza delivery driver, it has been reported.
The 22-year-old suspect was arrested on Sunday (5 March) on suspicion of having sexually assaulted, beaten and held captive his ex-girlfriend, also aged 22, as they travelled through the Queensland outback.
The badly beaten woman, from Liverpool, was found by officers behind the wheel of a white Mitsubishi Pajero on the Warrego Highway, near Mitchell, after provoking alarm when she stumbled into a petrol station with black eyes and marks on her neck.
Detectives say her alleged kidnapper was found hiding under clothes in the back of the vehicle. He has been charged with a string of offences, including four counts of rape, eight counts of assault and four counts of strangulation.
It has now been reported the suspect, from the Manunda suburb of Cairns, has a violent past that includes a drug-fuelled attack for which he spent six months in prison in 2013.
The incident in 2012 saw the man, who has not been named for legal reasons, binge on LSD and alcohol during a three-day housewarming party with three friends in Cairns.
The group then decided to rob a pizza delivery driver, the Daily Telegraph reported.
But during the attempt the suspect snapped and instead violently assaulted the delivery driver by hitting him on the back of the head with a plank of wood. He then stole the pizza and less than $AUS20 (£12.40, €14.30).
Another incident reportedly saw the suspect, whose Facebook page claims he was born in New Zealand, charged with an unknown criminal offence as a 16-year-old.
One friend of the man told the Daily Telegraph he had problems with drugs and "has a ton of anger stuck in his head".
As details of her alleged kidnapper's criminal history come to light, the unnamed victim was said by Queensland Police to be recovering "in the care of friends and family".
She was released from hospital earlier this week after a detective said she was subjected to a "significant level of violence and catastrophic offences", suffering serious facial fractures, bruises and injuries to her neck.
The woman had arrived in Australia as a tourist in 2015, Detective Inspector Paul Hart told reporters.
She and the suspect met three months ago at a party in Cairns – known as a "bush doof" – before beginning a relationship and agreeing to go on a road trip.
But the suspect was said by one of the victim's friend to have then become "really clingy" and "just blew in to town and latched on to the first single girl" he saw, the Daily Mail reported.
Police said "at some point that [relationship] had soured" and the woman was held against her will. The suspect damaged her passport in a possible attempt to prevent her escape, officers added.
The pair drove through the coastal towns of Gordonvale and Bowen before heading inland through Banana and Roma. The suspect is understood to have been trying to get to the small town of Charleville for a job.
His alleged victim was eventually found by officers who pulled her over for failing to pay for petrol in Mitchell, 350 miles east of Brisbane.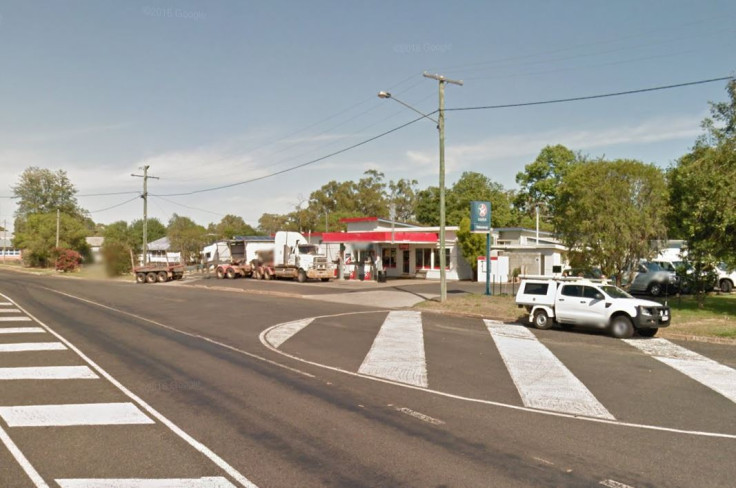 A manager of the Caltex petrol station, Beverley Page, said the woman had stumbled into her store wearing a pretty summer dress but looking like "a zombie", with black eyes and a wounded neck.
Page said the woman told her she couldn't pay for the petrol as her ex-boyfriend had her wallet and credit cards.
"I could hardly believe what I was seeing. I thought her tears were tears of embarrassment because of the payment problem. But what struck me were her black eyes and marks down the side of her neck. She looked bad ... shaking uncontrollably," Page told the Daily Mail.
"She was like a person in a trance. She leaned on the counter and the tears flowed down.
"I asked if there was some way she could get someone to pay or if there was a chance of her getting her wallet back. She didn't say anything. She was like a zombie, answering a few simple questions sometimes and then just being silent.
"In the end she turned and walked out and I thought she was going to look for some money in the car. But she just got in, sat behind the wheel, started it up and drove out on to the main road."
The owner of the petrol station then contacted police, who pulled over the 4x4 vehicle.
Arresting officer Acting Sergeant David Harper told the Brisbane Times: "Her demeanour and her injuries alerted police that there was something more to the story."
The suspect was then found hiding in an alcove in the back of the car under a pile of clothes.
A court in Roma heard on Monday that the woman was held against her will by the man between 2 January and 5 March, but police later said they believe the offences happened from 3 February.
He is accused of four counts of rape, eight counts of assault, four counts of strangulation and two of deprivation of liberty. He also faces drug possession charges.
The defendant was remanded in custody until a further court appearance on 23 May.