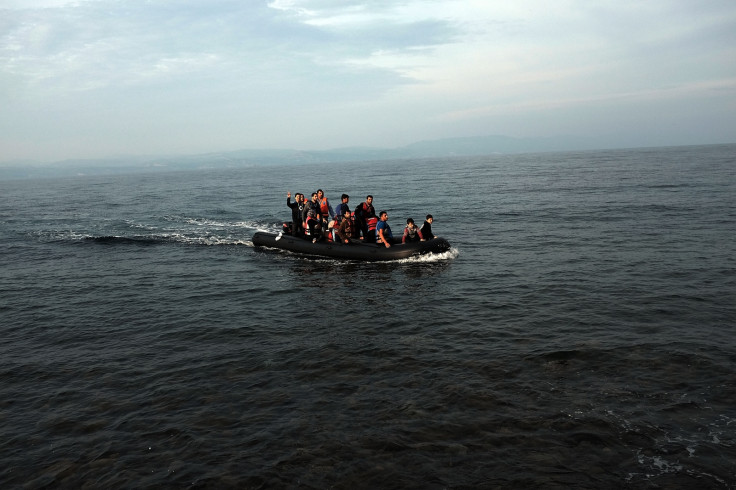 British fishermen are regularly being approached by people smugglers offering them money to help transport migrants across the Channel, according to reports. Fisherman say they're being offered "20-25 times" what they make in a day in order to bring people to the coast.
Two men are due to appear in court accused of people smuggling after 18 Albanians, including two children, and two Britons were rescued off the Kent coast after their boat when it began sinking in the English Channel. The UK coastguard were alerted to an incident off the coast of Dymchurch before midnight on 29 May and the inflatable boat was found two hours later.
Fisherman are saying that more and more people are attempting to cross in the UK via Kent as there are several caves and deserted beaches. Immigration Services Union's general secretary, Lucy Moreton, previously said that people smugglers are finding new ways to bring people into the UK and expressed concern that the 7,700 miles of coastline is not routinely policed.
One local fisherman, who did not want to be named, told Sky News how smugglers are approaching fisherman to offer them money to take migrants. He said: "I have been approached in the past by a man who asked if I was interested in making more money. I told him I had no interest whatsoever in smuggling drink or tobacco or drugs over from France and he said, 'Oh not that… people'.
"They're offering 20-25 times what any fisherman can earn in a day fishing, but everyone knows it's illegal and there's a prison sentence at the end of it."
The retired Skipper added: "There are so many bays and inlets and coves around Kent and it only takes a few minutes for these people to speed in and get picked up off the beach."
Former head of the British Navy, Lord West, described Britain's border control as a "complete mess". In January, the government described the risk of people smuggling into the UK by general maritime as currently "significant".