Muhammad Ali has been the subject of so many debates, arguments, glorifications and criticisms throughout his career it is miraculous that any new words or can be said about him following his death.
Ali was an iconic figure in the struggle for black civil rights in the 1960s, while simultaneously retaining a measure of popular support, including initially within the media, because of his larger-than-life personality, entertainment value and outstanding skills as a boxer. Despite being the subject of media and establishment vilification in the mid-1960s after refusing to be drafted into the US Army, his universal appeal grew.
Ali's last fight, in December 1981, was a devastating and embarrassing defeat, thus his enduring stay in the limelight is all the more remarkable. This is partly because his legacy cannot be confined neatly into any one category: to label him as solely a boxer or athlete is to do him an injustice, and the range of people for whom he has been a source of identification is very diverse. Ali 'ologists' have for years tried to understand, debate and explain his enduring influence.
By 1996 he was back in the bosom of the establishment and given the honour of lighting the Olympic flame in Atlanta. In the last day we have all been reminded that BBC viewers voted Ali the greatest sporting personality of the last century.
From a personal point of view, Ali fights were received with great anticipation in my family household. My mother (not even a sports fan, never mind boxing fan) would cook special South Asian dishes, the house would be filled with an air of excitement, and my brothers would enthuse about Ali's greatness. The fight itself would be watched, commentated and enjoyed in admiration. Any small act of "defiance" or "playful misdemeanour" by Ali was lapped up with great applause and recognition. Quite simply Ali belonged to us and we would look with a mixture of awe and envy, especially in how white people respected Ali the Muslim.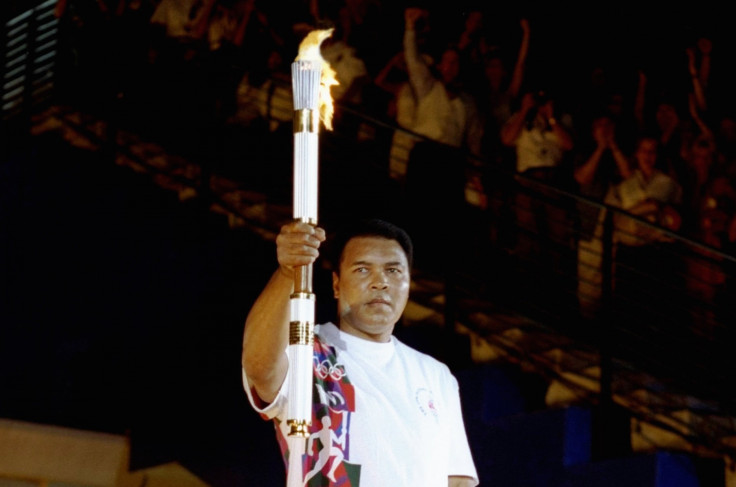 Ali became a household name and celebrity to us because he provided an inspiration, he was the oasis for us in a world where being non-white was being constantly subject to abuse, taunts and ridicule. Ali provided us with respite. How can a Muslim-Pakistani family living in Scotland have such strong feelings for an African-American who specialised in a sport that had no real following within South Asian communities until Ali's arrival?
This is in part what made Ali great his universal appeal.
To label him as solely a boxer or athlete is to do him an injustice
I recently finished some research with young boxers of Muslim background in the North of England. One of them noted that being Muslim in society meant you had to learn to "duck and dive" and "roll with the jabs". He argued Muslims had to be scientific boxers like Ali and his eyes just lit up when he mentioned Ali. His eyes lit up.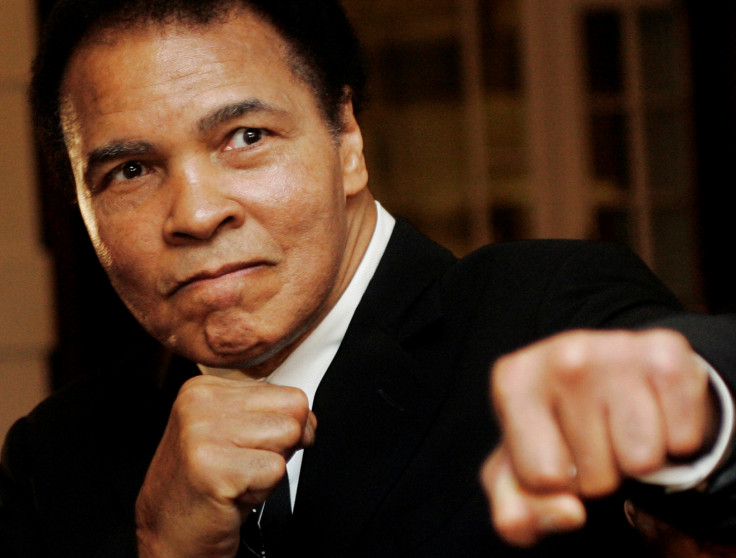 What's left to be said about him that hasn't already been documented? Ali's life in and out of the ring has been covered so much to the point that it's been exhausted.
Possibly the greatest compliment is to share the following quote from his biographer and friend Thomas Hauser: "I remember the year that Muhammad phoned to wish me a Merry Xmas. Think about that. A Muslim calling a Jew to wish him well on a Christian holiday. There's a message in that for anyone who's listening."
Thank you for giving me self-respect and confidence
The recent ignorant comments about Muslims made a by a current US presidential candidate showed that Ali' s love and universal appeal is wanted and needed more now than ever before.
I will miss you Muhammad, as will my family. Thank you for giving me self-respect and confidence.
Khuda Hafiz (goodbye).
Dr Amir Saeed is a Senior Lecturer in Media Studies at Huddersfield University, teaching modules in media theory, sport, PR and music. He is the co-author of Social Media, Racism and Sport, and contributed a chapter on Boxing and Muslims for Sport in Islam and in Muslim Communities.