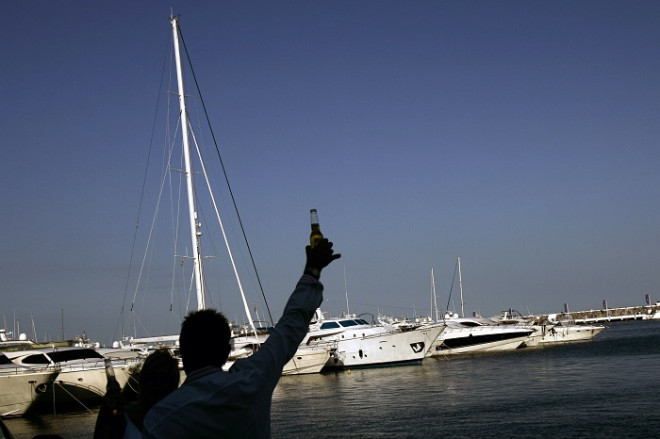 A British holidaymaker has drowned after a stag party in Spain.
The body of a 37-year-old man was pulled from the water by police divers in the upmarket resort of Puerto Banus, southwest of Marbella, on Saturday.
The man, who has not yet been named, reportedly fell in the water at around 2am while partying with friends in the port on the Costa Del Sol.
The alarm was not raised for more than half an hour. Firefighters tried to recover the holidaymaker's body but had to enlist the aid of specialist Civil Guard divers after the man's body slipped from their grasp shortly after 3am.
A Civil Guard spokesman confirmed that the incident was "under investigation", and a man is being questioned by police on suspicion of failing to aid a person in distress, the Mirror reported.
"A man has been arrested and questioned over the incident," a source said.
"The initial information investigators have been given is that the dead man was larking around near the water and fell in, and the one who saw him says he didn't raise the alarm immediately because he made a sign to say he was OK."
"It was a stag do so alcohol was probably involved and that may have affected people's judgement," the source added.
A Foreign Office spokesman said: "We are aware of the death of a British national in Puerto Banus on 23 May." An autopsy is expected to take place in Malaga on Sunday.
Earlier this week, 53-year-old British national Norman Pears drowned after getting into difficulty off Carvajal beach in Fuengirola, near Malaga.
Norman, who was one of a group of 11 holidaymakers, was swimming in the Mediterranean with two friends when a wave dragged them out into the open sea. He died on Wednesday after friends were unable to revive him.