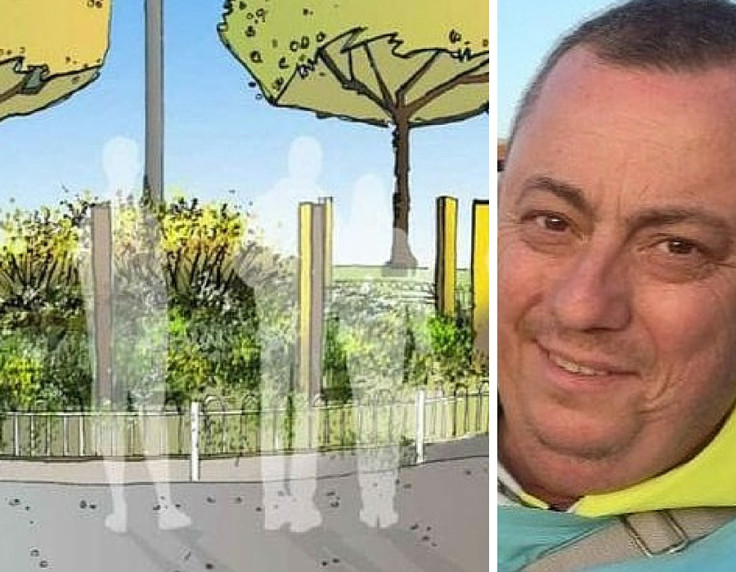 Work has begun on a memorial garden honouring the "true son of Salford" Alan Henning who was beheaded by Islamic State (Isis) jihadists in 2014. The taxi driver and humanitarian aid worker was delivering supplies to fleeing refugees in Syria when he was kidnapped by Daesh (Isis).
The Eccles resident was on his fourth mission to Syria with voluntary group Rochdale Aid 4 Syria. Despite an international outcry from a cross section of world leaders, Islamic teachers and even other jihadist groups, Isis still beheaded Henning on 3 October.
The permanent circular garden has been constructed in a recreation ground in the town he lived in Greater Manchester - a candlelit vigil was held following the 47-year-old's murder in the very same spot. According to Salford City Council the memorial will feature a flower bed with yellow flowers and plants, wooden sleepers painted yellow and two granite boulders bearing memorial plaques.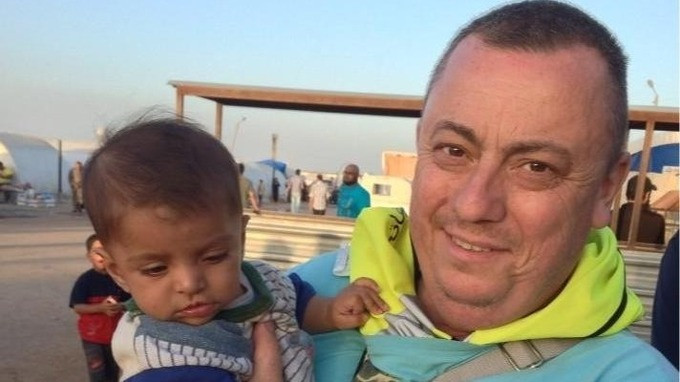 The intention, says Ian Stewart mayor of Salford, is to create a place where people can "pause to reflect and think of him". He said: "Alan was a true son of Salford who was simply trying to help fellow human beings in desperate need. His senseless killing shocked everyone and Eccles is still decorated with yellow ribbons as a tribute to his bravery and humanity.
"We always wanted to create another permanent tribute to Alan, somewhere where people could pause to reflect and think of him, but wanted to be guided by Alan's family as to when the time was right. They have now given their permission and we hope to see the garden open in the next few months."
To build the garden Salford City Council teamed up with Urban Vision and the local Friends of Eccles group to build and plant the garden, which is planned to open in the next few months. Jonathan Ellis, Director, Urban Vision said: "Alan was a courageous man; the loss to all those he helped and his family cannot be described. We wanted to create a tranquil and beautiful space where family, friends, Salford residents and beyond, can come and remember Alan and pay tribute to his life."
Vania Burnell from the Friends of Eccles Rec said "Eccles Rec is a focal point for people in the community and as such we are honoured that Alan's family have chosen the rec as a fitting place for a memorial".