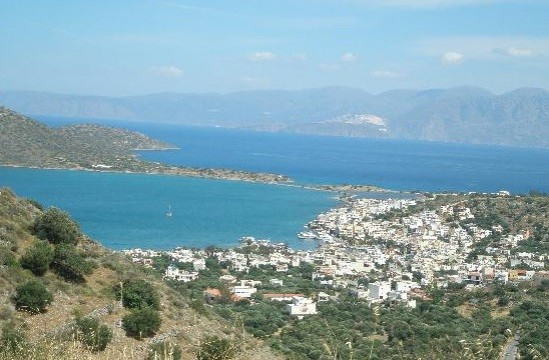 Greek police say they have arrested 18 UK nationals in connection with the fatal stabbing of a British man on the island of Crete.
The victim, who has not yet been named but believed to be around 20 years old, was stabbed in the chest in the holiday resort town of Malia.
One of those arrested, a 19-year-old man, has been arrested for delivering the fatal blow.
Police say around 30 people were involved in a mass brawl on the streets in Malia before the Briton was killed in the early hours of the morning, according to Greek news website Eleftherotypia.
A spokesman from police headquarters in the island's capital, Heraklion, said: "We do not know the reason why fighting broke out but it involved a group of between 30 and 35 tourists.
"One man took a knife out and stabbed another man in the chest. He died instantly.
"We arrested a 19-year-old who we believe is responsible for killing a fellow Briton of the same age. At this stage in the investigation we do not know if they were known to each other before fighting broke out."
A spokesman from the Foreign and Commonwealth Office in London said: "We can confirm the death of a British national in Malia, Greece on 23 July.
"We stand ready to provide consular assistance to the family."
A coroner will conduct a post-mortem on the body before it is sent back to Britain.
Malia has become a popular holiday destination for young people over the years. The Foreign Office says about two million British tourists visit Greece every year.