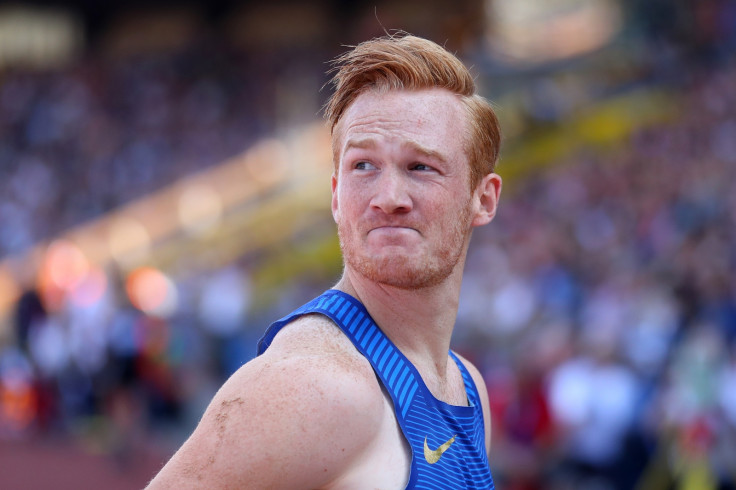 Olympic gold medallist Greg Rutherford said he was left "feeling sick" after discovering his ex-manager had conned him out of £48,000 ($58,550) to fund a gambling addiction.
Gaby Stone, 34, who was sole director and company secretary of GSE Management, was jailed for 18 months at Blackfriars Crown Court on Monday 6 March after admitting fraud by abuse of position.
Responsible for organising Rutherford's commercial and merchandise deals since 2009, Stone claimed he had lost his money in an investment scheme gone wrong.
But he later admitted to having gambled it away after the 30-year-old athlete asked his accountants to conduct an audit.
Rutherford, who starred in the most recent series of the BBC hit show Strictly Come Dancing, said the discovery led to him feeling under "severe financial pressure", along with stress and anxiety – all of which may have affected his sporting performance.
"Mr Rutherford, in his victim impact statement, stated that the thought that someone who had responsibility for a large part of his life and work, someone who he had placed trust in, had in fact been dishonest, left him feeling sick," Judge John Hillen QC is reported to have told the court by Press Association.
"He talked of the stress on him and his family because of the financial consequences, not least being potentially liable for income tax on money he had never received, and the need to keep funding training under severe financial pressures resulting from your dishonesty."
The court heard how, in 2009, Rutherford was introduced to Stone, who has managed appearances, merchandise and sponsorship deals for several other celebrity clients, including three Olympic stars.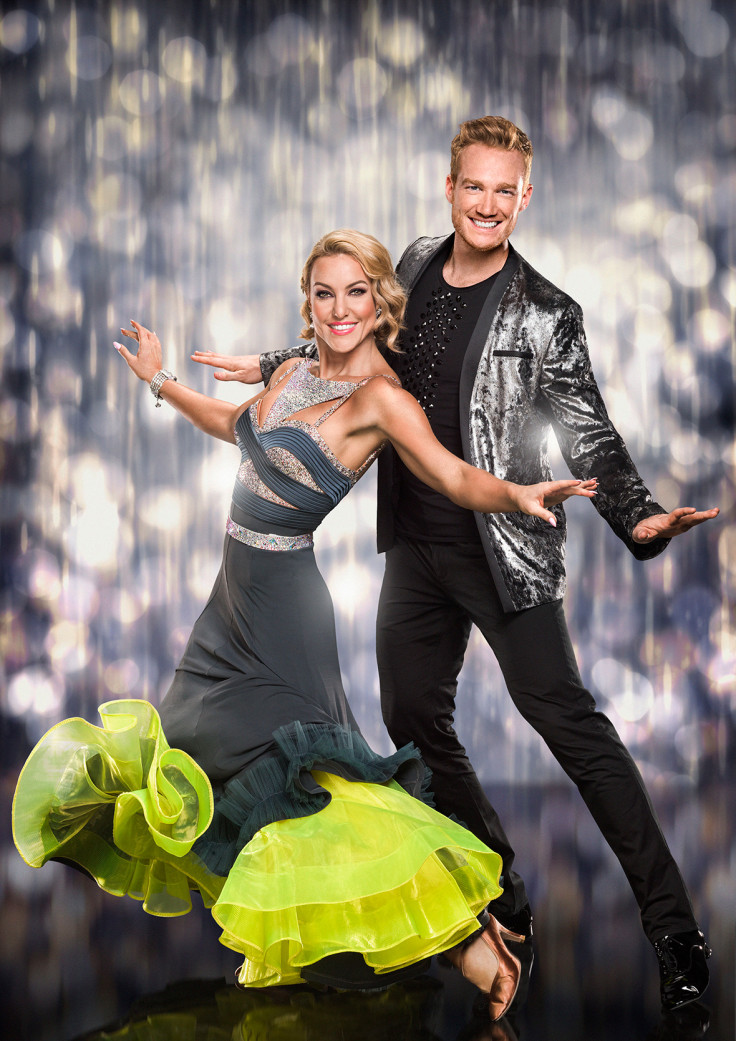 Rutherford signed a contract giving Stone a 20% cut of the athlete's gross income, but the court heard he would sometimes have to wait up to three months for payments from his manager.
During a meeting in March 2015 to discuss the pair's arrangement, Stone said he had lost tens of thousands of pounds belonging to Rutherford in a "bad investment".
He initially denied fraud when questioned by police but pleaded guilty just before his trial was due to begin.
Judge Hillen told Stone: "People in and out of the public eye rely upon companies such as yours to supply management so they can concentrate on their profession or their talent.
"What you did was to take advantage of Greg Rutherford's trust for your own addictive pleasure – a gambling habit which you had addressed in the past but which resurfaced.
"You lied to him, because what you were doing was to repeatedly betray the trust he had placed in you, by getting your finances into such a state you were spending money on gambling which should have been spent on your business and paying him what was owed to him."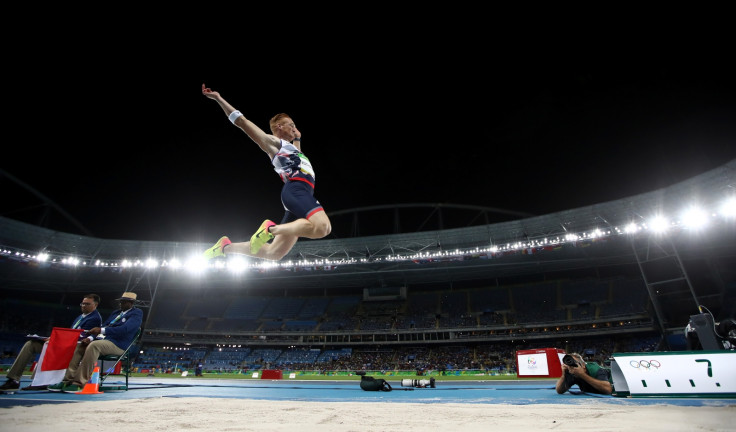 The court heard that Stone, a Loughborough University graduate from west London, had since repaid the money owed to Rutherford with the help of friends and family.
Defence barrister Julia Flanagan said Stone was "remorseful" for what happened.
"He says he thinks about it every day, about his behaviour and the impact it had on others," she said.
Three Olympians had submitted letters to the trial referencing Stone's good character, she added.
GSE Management has since been liquidated but Stone was taken on by another company, Active Eight Management, along with some of his clients.
Rutherford, who won gold at the 2012 London Olympics and bronze at the 2016 Rio Olympics, was not in court for sentencing.