A British pensioner has been jailed for 13 years in the US after he travelled to California to have sex with young boys, including one aged just nine.
Paul Charles Wilkins, 70, from Littleport in Cambridgeshire, was caught in a police sting after arranging to have sex with three boys, ranging between nine and 12-years-old.
The Salvation Army volunteer, who holds dual US-UK citizenship, was arrested in February after he arranged to meet two boys, aged 10 and 12. The victims were apparently being offered by their father for sex, a Los Angeles court heard.
When the boys failed to materialise, Wilkins was stung by undercover agents who messaged him via an online group created by Wilkins to connect people with a "sexual interest in children".
Wilkins, who had been convicted of distributing pornographic images in the UK in 2011, agreed to pay the nine-year-old Mexican boy $250 (£200) at a flat he had rented in the Coachella Valley, near Palm Springs.
When arrested by the FBI, he was found to be in possession of a laptop containing child pornography.
Wilkins was charged with travelling with the intent to engage in illicit sexual conduct and attempted sex trafficking of children, transporting child pornography and possession of child pornography.
Under a plea bargain he admitted to travelling to the US with the intention of having sex with two young brothers and one charge of transporting child pornography from the UK to the US, including indecent images of boys between the ages of five and eight.
Prosecutors said that Wilkins had "persistently engaged in the sexual exploitation of children" before he went to the US in January 2016.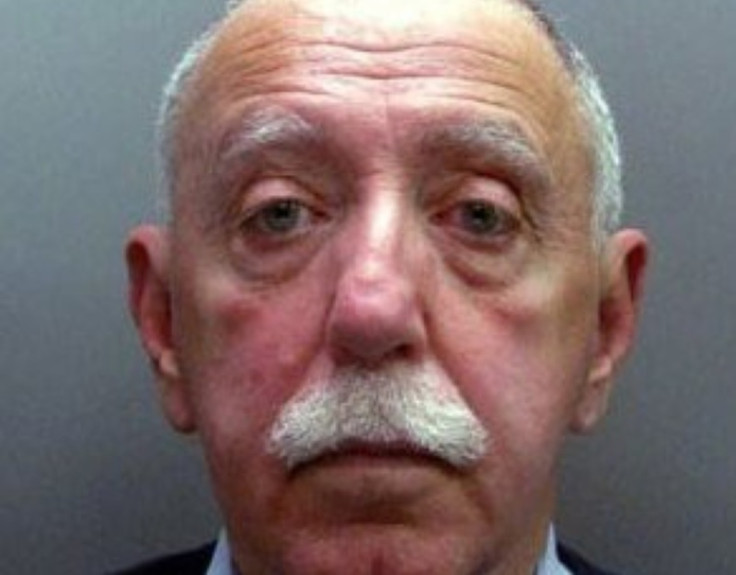 US Attorney Eileen Decker was quoted as saying by Sky News: "Today's sentence ensures that children will be protected from his abhorrent conduct for many years."
In addition to his sentence Wilkins was ordered to pay a $25,000 fine and will be supervised for the rest of his life.
Wilkins was originally convicted of possessing and distributing thousands of indecent images of children, featuring minors as young as nine months, in 2011. The Cathedral volunteer was handed a prison sentence of 56 months, and had to serve half, according to Cambridge News.
Wilkins was on probation when he committed his latest crimes.