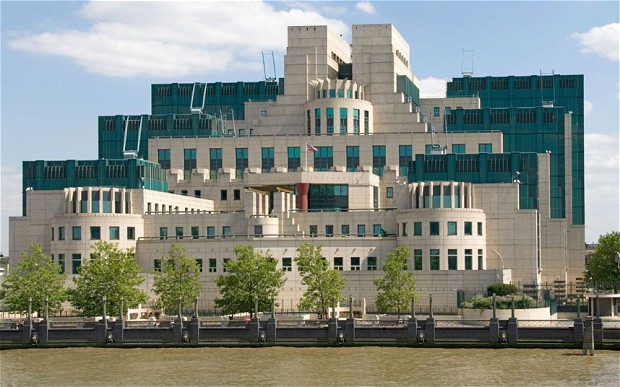 A decorated British spy involved in the fight against Islamic State (Isis) has been reported by his wife to the authorities for allegedly having affairs with several men, according to a report.
The woman, who claimed that her husband had "put himself at risk of blackmail" by foreign intelligence agencies, says she had easily discovered evidence suggesting he had been using a gay dating website, The Daily Telegraph reported.
She is currently divorcing the officer, whose work involves identifying "high-value targets" within IS and other Islamist groups, by obtaining information from "willing and unwilling subjects".
The spy, who is believed to have developed post-traumatic stress disorder, was given a military decoration for his service in Iraq and Afghanistan.
His wife reportedly became suspicious after she found pornography on his mobile phone. She raised the issue with him while he was overseas and the officer is said to have admitted having casual sex with men at various locations including near MI6's headquarters. "When I found out what he had been doing, my world fell apart," she told the Telegraph.
'An honesty box'
In correspondence with the military about the situation, she expressed doubts that the Developed Vetting (DV) system used by the intelligence agencies to spot personal issues that could become a security problem was adequate.
"DV is not fit for purpose any more. It's an honesty box system that doesn't work. I found out what my husband was doing very easily. Imagine what trained people could do with this information," she wrote.
The woman, who was married to the agent for about two years, said that the Armed Forces had not been in touch about her allegations. "I find it very odd that they haven't asked me for any information," she said.
An army spokesman declined to comment in detail on the case, but added that the military took "the welfare of its personnel extremely seriously and has provided appropriate support to the soldier and his family".