School teachers in Britain have reportedly begun using body-worn cameras in the classroom in a bid to control unruly children.
Two schools are said to have adopted the police-style cameras so far, but more are expected to take up the technology as it develops.
They are said to allow teachers to gather video evidence of serious misbehaviour to show to parents, while also "[capturing] moments worth sharing or to celebrate a student's development".
Their use in the classroom was revealed by Portsmouth University academic and criminal justice lecturer Tom Ellis, an expert in the use of body-worn cameras by police forces in the UK.
He told IBTimes UK the cameras could help teachers "who have persistent problems with poor classroom behaviour" – similar to how they had helped police officers deal with criminals and gather video evidence.
"I think it's better to engage with it positively and admit that technology is moving on," Ellis said. "The cameras are only switched on if the teacher thinks there's a problem."
While the two schools said to be involved in the trial have not been named through fear of distorting results, Ellis said the body-worn cameras were being used in line with education board-approved guidelines.
This meant all footage is recorded with government-approved encryption and stored on a secure cloud platform.
Students are also only filmed during certain incidents when it is "legitimate, proportionate and necessary" to ensure surveillance wasn't oppressive, Ellis added.
While body-worn cameras have already been used outside schools to improve safety at road crossings, a spokesman for the department for education (DfE) said their use in the classroom is believed to be a first for the UK.
Their roll-out to other schools was said by the DfE to be "strictly a matter for each school".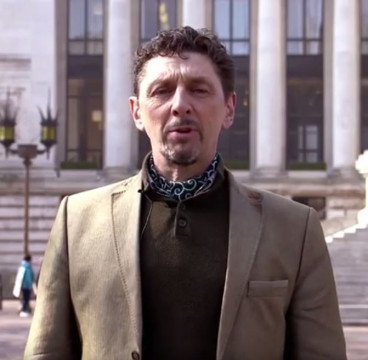 But Daniel Nesbitt, research director of privacy campaign group Big Brother Watch, told IBTimes UK putting cameras in the classroom "sounds like an over-the-top response to an age-old problem".
He said: "These schools have to be very careful about how they use this intrusive technology as it risks turning teachers into snoopers.
"Parents and pupils must be kept fully informed about the trial and be given every opportunity to raise any concerns they may have."
Ellis admitted a country-wide adoption could prove controversial and understood having a video record of an incident could encourage the criminalisation of classroom behaviour.
But he said the response from the two schools involved had so far been positive.
"Early feedback from teachers suggests the cameras give them more control in difficult situations by deterring bad behaviour, and by giving them confidence that they have an independent witness to support their account," he wrote on academic news site The Conversation. "This can also improve transparency and accountability, which in turn improves trust and the relationship between parents and the school.
"Ultimately, these types of cameras have the potential to reduce the time teachers spend resolving conflicts, allowing them more time to get back to doing what they do best: teaching. And what could be more important than that?"
Ellis also argued that as pupils are able to film staff with their smartphones, body cameras could help to restore the balance.