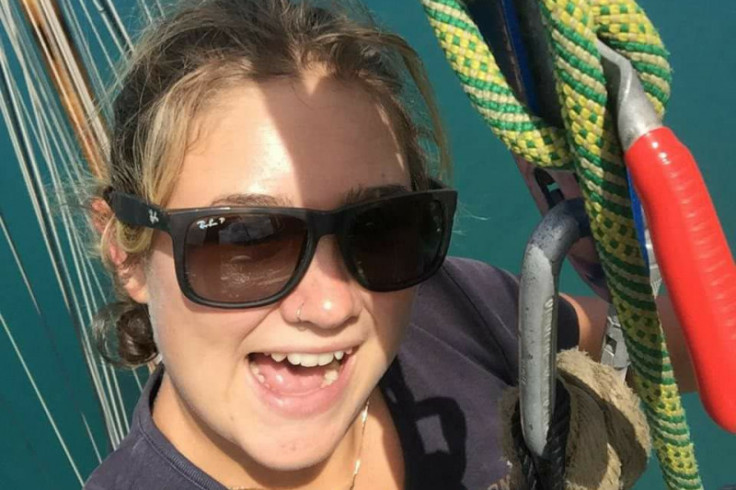 A British teenager has died after reportedly falling from the mast of a luxury yacht she had been working on in Jamaica.
Deckhand Bethany Smith, 18, died in hospital after suffering multiple injuries in the accident on the 60metre-long schooner, which was berthed at the Errol Flynn Marina in Port Antonio, Portland.
The incident on Tuesday afternoon (14 March) happened when the teen was cleaning the mast of the Germania Nova and the ropes became undone, the Jamaica Observer reported.
She reportedly fell onto the deck and died from her injuries at Port Antonio Hospital hours later.
The teenager, originally from Glyn-Dyfrdwy, Denbighshire, in north Wales, left the UK about a decade ago to sail around the world with her family.
She began working on the Germania Nova more than a year ago and was author of a blog called FlutingTootingBethany, writing under the slogan: "Live life for today, you never know what tomorrow will bring."
A GoFundMe "memorial" page set up to help Smith's parents and brother cover the cost of the burial has so far raised just over JM$12,200 (£9,940, US$11,370).
It read: "Bethany had been sailing the world with her family on the sailing vessel CAPE since she was a child.
"They had sailed from their home in Wales to the Mediterranean, Africa, and the Caribbean. In Gambia, they did humanitarian work, and Bethany continued that tradition by participating in relief efforts for the Caribbean Island of Dominica.
"Bethany will be remembered for being a generous person and 'a ray of sunshine' who brought laughter and music into the lives of those she met."
The Germania Nova is a twin-masted yacht built in Spain in 2011, with accommodation for 10 guests and a crew of 13.
Niall Robinson, a partner at Hill Robinson, which charters the Germania Nova, said: "We are desperately sad to confirm that a tragic accident has occurred on Germania Nova leading to the fatality of a crew member.
"The crew member's next of kin have been informed and our thoughts are with the family, friends and fellow crew members at this very difficult time.
"Hill Robinson and the owners are doing everything possible to support the family and friends and of course an immediate investigation is already underway."
Smith leaves behind her father, Dave, based in the Netherlands, her mother, Sarah, based in Trinidad, and her brother, Bryn, based in Antigua.
A Foreign Office spokesman said: "We are in contact with the authorities in Jamaica following the death of a British national in Portland and are supporting their family at this very difficult time."