The leaked application of a British jihadi fighting for the Islamic State in Syria has revealed militants joining the terror group require only a basic knowledge of Sharia law and can ask for roles as fighters, suicide bombers or administrators.
The submission from a 21-year-old British fighter, identified by the nom de guerre Abu Jibril al-Britani, is one in a cache of 1,736 similar forms obtained by the Syrian news outlet Zaman al-Wasl.
The reams of personal information offer a snapshot of IS (Isis/Daesh) power structures and administration. They contain applications from fighters from 40 different countries including Britain, France, Tunisia, Morocco and Egypt. The largest group of fighters named in the forms are from Saudi Arabia.
Just one of a handful of the forms released by al-Zaman gives an insight into the background and motivations of the so-called Jibril, a Briton of Bangladeshi origin, who was just 18-years-old when he arrived in Syria.
Asked whether he wanted to be a suicide bomber or a fighter, the teenager, who lists his Sharia knowledge as basic (the lowest of three options), told IS officials he wanted to be a fighter. A section which asks if he has a specialty in Islamic law, security or administration is left blank.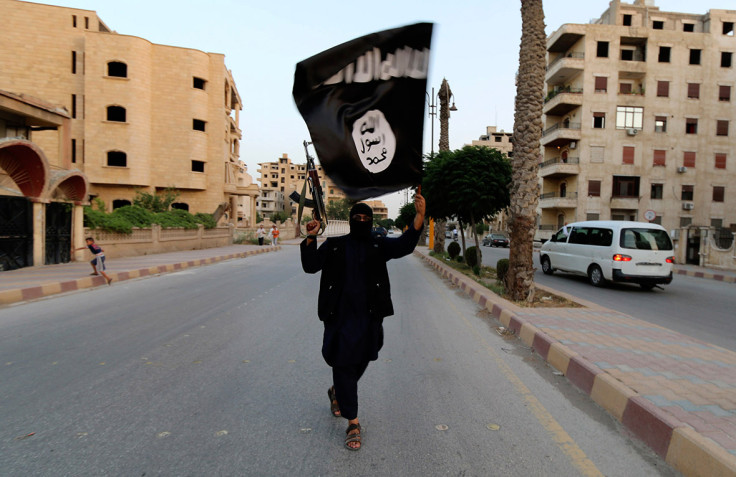 Jibril is listed as having entered Syria in August 2013. His application form states he crossed into Syria over the Turkish border through the town of Azaz with the help of an individual called Abu Mohamed al-Shamali.
At the time of his interview, the British jihadi was in possession of a mobile phone and his passport. His acceptance into IS was vouched for by another UK fighter identified as Abu Abdulrahman al-Britani, who he is listed as living within the Islamic State.
In a indication of the fate that befalls so many British IS fighters, the bottom of Jibril's form leaves a blank space for an official to write the place of his death.
The Home Office declined to comment on Jibril's case or the veracity of the documents released by Zaman. "We do not comment on matters of national security," a spokesman for the government department told IBTimes UK.
However, the German government has stated it believes the documents to be genuine. Germany's Interior Minister Thomas de Maiziere told the German newspaper Detsche Welle the files would lead to "speedier, clearer investigations and stricter prison sentences" for returning Jihadis.
In the UK, individuals who return from Iraq and Syria and from taking part in the conflict in Daesh areas are subject to an investigation to determine whether any crimes have been committed abroad or whether the individual represents a threat to national security.
The Home Office looks at the individuals on a case by case and investigations and prosecutions take into account a wide range of evidence.