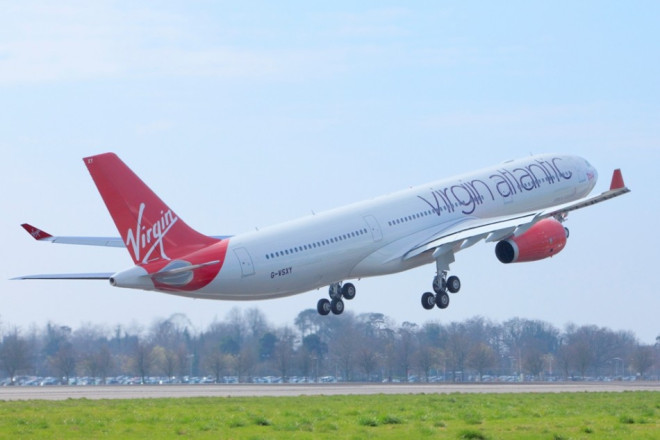 A drunk woman in her 20s left fellow passengers stunned on a Virgin Atlantic flight after she went off to have sex in a toilet with a man she had just met.
Cabin crew were forced to stop the pair in action after passengers complained about hearing noises from inside, according to The Sun newspaper.
The woman reportedly turned abusive after being caught in the act and was handcuffed to a chair by the flight attendents until they landed in Vegas.
Things turned heated between the couple after they met en route to Vegas last week, to the horror of her parents sitting close by.
She was questioned by police but was released with a caution over the incident before continuing with her holiday.
A passenger told The Sun: "She started getting heated with the guy next to her. They went into the bathroom and people could hear loud noises. The cabin crew forced the door open, then she really kicked off."
A spokesman from Virgin Atlantic said they did not accept bad behaviour by any passengers on board their planes.
The steamy encounter comes after Australian Matt Lockley last week prompted a hijack scare when he thought the cockpit door of a Virgin Atlantic flight from Brisbane to Bali was a toilet. The 28-year-old was later released without charge.
Last year Virgin America launched a new service allowing passengers to send drinks or treats to fellow passengers, in a move that many described would encourage mid-air flirting.