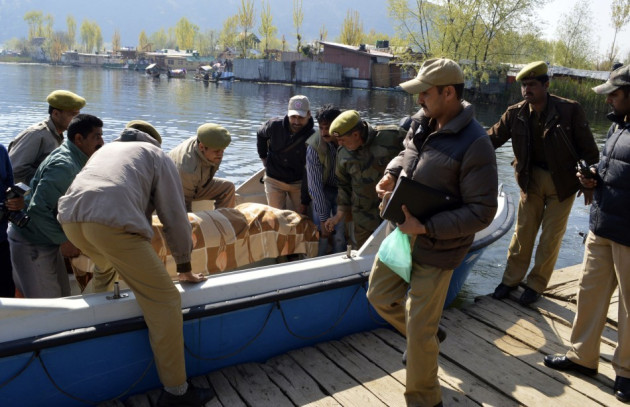 Police have arrested a Dutchman in connection with the murder of a British woman, Sarah Groves from Guernsey, who was found stabbed to death on a houseboat in Srinigar.
The man was also said to be staying on the houseboat. He apparently fled the scene in a rowing boat in the early hours with just his passport.
The 43-year-old is reported to have smashed open the door of her room during the night.
The Dutchman, identified by the Indian Express as 43-year-old Davit Rechord, was apprehended while reportedly trying to flee the area.
Officers were alerted early on the morning of Saturday 6 April by the owner of the New Beauty houseboat on Srinagar's Dal Lake after he found the body of the young woman in her bedroom.
He told police that a Dutch tourist who had also been staying at the property had left without his bags or shoes.
The woman has been named as 24-year-old Sarah Elizabeth Groves. She had reportedly been stabbed several times. Police suspect that Groves might have been sexually assaulted before being killed as her clothes were torn, media reports added.
British officials said the next-of-kin of the victim has been informed.
The houseboat's owner, Abdul Rahim Shoda, told The Independent that the British woman had been staying with him for the last two months. He said that three days ago, a Dutch tourist also took an adjoining room on the houseboat.
"This morning my wife got up at 5am and shouted to me to go out and buy bread. I could see that the door of the houseboat was already open," said Mr Shoda.
"I went into the houseboat. He was not there. Then I saw Sarah. There was blood all over her body. My son took her to the hospital."
Mr Shoda was able to trace the movements of the Dutch tourist by calling the taxi stand at the tourist office in Srinagar and asking if anyone had given a lift to such a person.
He was told that a tall man without any shoes and with no luggage had taken a jeep to Jammu.
The police were able to trace the registration number of the taxi and the Dutch tourist was intercepted near the town of Qazigund, around 40 miles south of Srinagar and the half-way point to Jammu.
Senior police officer Afhad-ul-Mujtaba said the man, aged in his 40s, had been taken back to Srinagar, the summer capital of the state of Jammu and Kashmir. "He has been detained and his questioning is going on," said the officer.
Mr ul-Mujtaba said they were awaiting the results of a post-mortem examination of the body of the British woman.