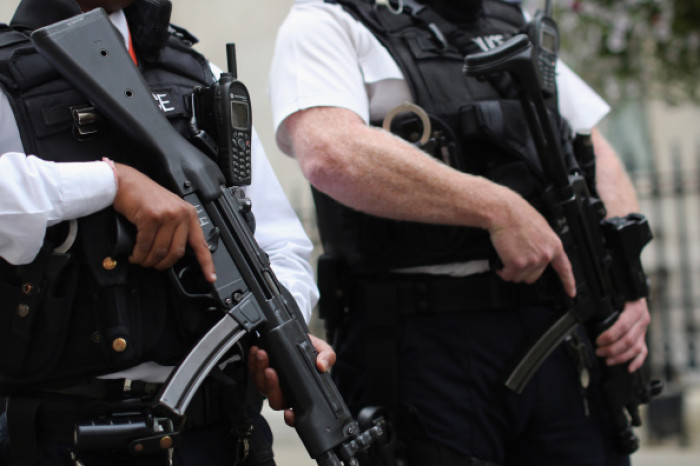 Scotland Yard has announced an increase in vehicle searches and patrols across the UK after the terror threat level was raised to "severe" on Friday.
The news came as David Cameron addressed MPs in the House of Commons over security concerns posed by the estimated 500 British extremists who have travelled to Iraq or Syria to fight for Islamic militias, including IS (formerly known as Isis).
The prime minister announced measures including handing border police the temporary power to seize passports of terrorist suspects and making such people attend "de-radicalisation programmes".
Responding to the increased threat, the Met Police's counter-terrorism chief, assistant commissioner Mark Rowley, assured the public that policing levels would also be ramped up.
"Policing levels across the UK were reviewed following the announcement on Friday that the threat level to the UK was being increased," Rowley said.
"An enhanced number of officers for high visibility policing have been deployed across the country and this will continue for the foreseeable future.
"In addition to this there will be an increase in vehicle checkpoint searches, extra patrols and other security measures including providing security advice to businesses and partners. Any additional measures that are needed will be taken.
"This is for the reassurance and security of the public, and the measures that have been introduced are within our well-established contingency plans."
Threat
Politicians and former security chiefs have been lining up to have their say on how Britain should protect itself from the threat of returning jihadists.
Mayor of London Boris Johnson sparked controversy when he used his column in the Daily Telegraph to put forward the argument that those who travel to war zones should be presumed potential terrorists.
"The law needs a swift and minor change so that there is a 'rebuttable presumption' [which shifts the burden of proof onto the defendant] that all those visiting war areas without notifying the authorities have done so for a terrorist purpose," Johnson wrote.
His intervention came after Britain's top police officer, Sir Bernard Hogan-Howe, suggested control orders should be reintroduced.
"Control orders were here before; they were stopped because the threat was reduced and quite properly it was seen as too intrusive to have that sort of control order," he told LBC.
"I think these things have got to be considered when the drumbeat changes and it's clear the drumbeat changed."