Britons to fly home from Sharm el-Sheikh 'under special security measures'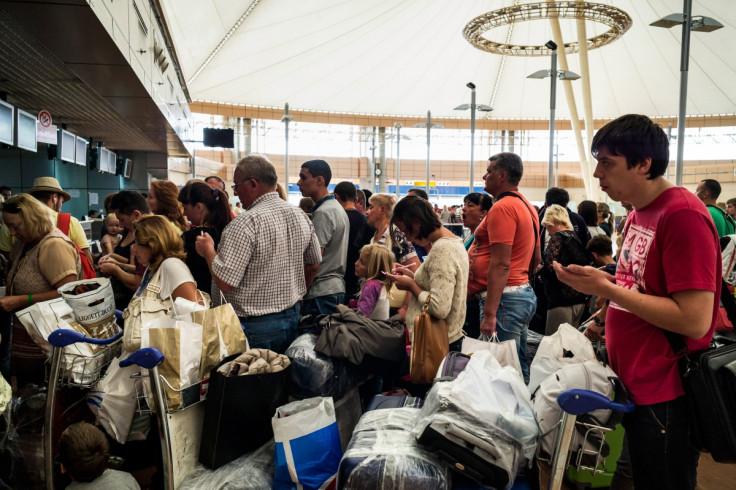 Airlines are set to begin repatriating British holidaymakers from the Egyptian resort of Sharm el-Sheikh without their luggage tomorrow (6 November). Flights will run "under special security measures mandated by the UK government," tour operator Thomson said.
Under stringent security arrangements, passengers will only be permitted to carry hand luggage. "All hold luggage will be returned to customers under separate secure cover arranged by the UK government," Thomson said. The special measures to fly Britons home follows the UK government's decision last night (4 November) to suspend flights to the Egyptian resort following the crash of a Russian airline last weekend. The decision was taken after fears that the jet was brought down by a bomb, with Prime Minister David Cameron saying that it was "more likely than not" the case.
More than 20 flights from Sharm el-Sheikh to the UK are due to operate tomorrow. Eighteen flights between easyJet and Thomson Airways will take place, while Monarch will operate five. A Monarch spokeswoman said: "Our flights are going tomorrow. They are not (just) planned, they are definitely happening."
Downing Street said that it is "making good progress" in terms of getting British people back to the UK. A spokesman for Number 10 said: " Our utmost priority is to make sure that we have all the right measures in place to ensure British citizens can return safely to the UK."
He added: "The prime minister held talks on the situation with [Egyptian] President Sisi earlier and, following further discussions with the airlines and the Egyptians we have agreed on a package of additional security measures that is being put in place rapidly".
The decision to suspend flights was criticised as premature and unwarranted by Cairo. Following talks with Cameron at Downing Street, Egyptian President Abdel Fattah al-Sisi said he accepted the UK's reasons for wanting to keep its people safe, and that his country was "completely ready to cooperate with all of our friends" to ensure the safety of visitors. Some 20,000 Britons are believed to be in the resort area. Cameron said that both the UK and Egypt were "working intensively together in a spirit of close co-operation", which is "in our mutual interest to address this and get back to normal as soon as possible".
© Copyright IBTimes 2023. All rights reserved.