The spread of extremism, fake news and cyberbullying have seen social media companies drastically lose the trust of the British people whereas having no faith in the government continues to be the "default", a new survey has revealed.
According to the findings of the 2018 Edelman Trust Barometer following a survey of more than 33,000, less than one quarter of the UK (24%) trust social media companies such as Twitter and Facebook, with nearly two thirds of people believing they need to be better regulated.
Around 70% of Britons think social media companies do not do enough to stop illegal or unethical behaviour occurring on their platforms, with a further 70% believing companies do not do enough to prevent extremist material being shared.
The rise of so-called fake news has also affected trust in companies like Facebook, with 64% saying they cannot distinguish between proper journalism and concocted stories. The distrust in social media has also had a negative effect on how people consume news, with 42% of those surveyed saying they now only skim headlines on social media without ever clicking through and reading the articles.
Elsewhere in the annual report, trust in government remains at the same "very low" level as last year, with only 36% of people trusting those in power.
Some 60% of British people also do not believe government operates in a "transparent and honest" way nor communicates honestly when problems do arrive.
Compared to the other main institutions of society – media, business, NGOs – the British public believe the government is the most much more broken, abusive of power and corrupt.
Theresa May remains the most trusted politician with 39% trusting her to "do what is right", up from 36% last year. Labour's Jeremy Corbyn saw the biggest increase in trust compared to last year, jumping 13 points from 23% to 36%.
However, the Labour party is now considered the most trusted party after rising 14 points from last year to 39% compared to the Tories on 37%, up from 28%, according to the report.
Foreign secretary Boris Johnson is the third most trusted British politician, with 33% believing in him to do the right thing, up from 24% last year.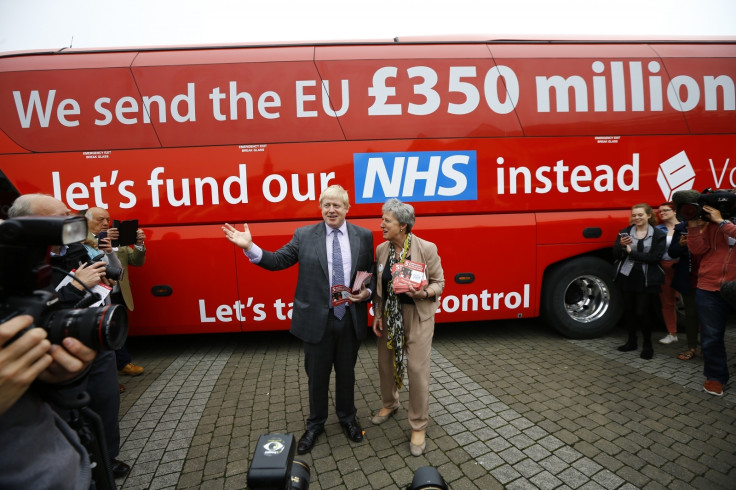 Will Walden, head of government relations at Edelman UK, said: "We forget we are at the tail end of a decade that began with the financial crisis and ended with the division over Brexit. Distrust is now the default position.
"Politics doesn't matter to people in the way it once did. What matters is a sense of accountability and follow-through, delivering on policy promises that help ordinary people, and communicating honestly and transparently. This is true of both Remainers and Brexiteers."
This year's research also revealed the public has "continued polarisation" on issues including Brexit.
In a turnaround from the 2016's EU referendum, 39% continue to be in favour of leaving while 43% remain opposed. Of those surveyed, 12% said they "do not care one way or another".
Louise Turner, managing director at Edelman Intelligence, said: "Britain remains a place that is divided on many of the most pressing issues, and pessimistic about its prospects.
"The Brexit decision is a case in point. Whether you voted to remain or leave, the growing sense is that you will be disappointed. Worse still, more than 10% seem to have 'lost the will to live' when asked about Brexit.
"A cohort of people prepared to write off the most significant and consequential political decision in a generation should be worrying to all of us."