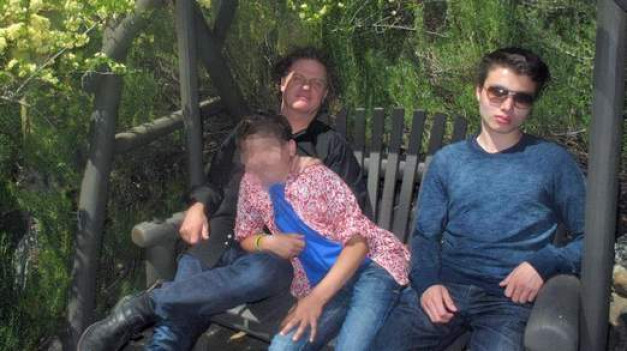 The British father of California mass killer Elliot Rodger has spoken of his "inconceivable pain" after his son shot and knifed six people dead before killing himself.
Peter Rodger, assistant director on Hollywood franchise The Hunger Games, said that Elliot had been diagnosed with Asperger Syndrome, and the family had alerted police when he posted violent threats online.
"The Rodger family offers their deepest compassion and sympathy to the families involved in this terrible tragedy," he said in a statement issued today through family lawyer Alan Shifman.
"We are experiencing the most inconceivable pain, and our hearts go out to everybody involved."
Shifman added that family called police several weeks ago after being alarmed by YouTube videos "regarding suicide and the killing of people" that Elliot had been posting.
After interviewing Elliot Rodger, police found him to be a "perfectly polite, kind and wonderful human," he added.
He said that the family are opposed to firearms, and he did not know how his son got hold of the guns used in the attack.
Police did not find a history of firearms possession, but did say Rodger "didn't have a lot of friends," and didn't have any girlfriends.
Elliot Rodger had been diagnosed with Asperger Syndrome, a form of autism characterised by difficulty in social interaction and nonverbal communication.
He was living in the Independent Living Institute in Santa Barbara, a facility that offers "living skills instruction to help adults with disabilities to live more independently in their communities," according to the website.
Three of his room-mates are believed to be among the dead
Shifman added: "My clients' mission in life will be to try and prevent any such tragedies from ever happening again.
"This country, this world needs to address mental illness and the ramifications from not recognising these illnesses."
Speaking from her home in France, Jenni Rodger, Peter Rodger's sister, said her brother was "absolutely broken" by the tragedy, and called for a reform of US gun laws.
"I can't imagine how awful this must be for the families of those killed. My heart goes out to them. I don't know how on earth a sick, disturbed young man was able to get hold of a gun," she told Sky News.
"Something has to be done about gun laws in America."
She added: "Pete is absolutely broken. He is such a sensitive being. I can't see how he'll ever recover from this."
In a video posted on YouTube, Elliot Rodger spoke of carrying out the attacks in revenge for being rejected by women.