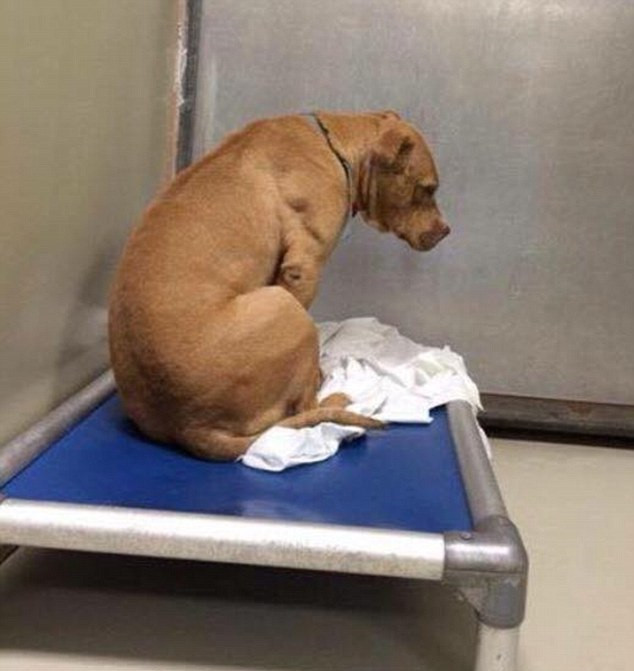 A broken-hearted pitbull rescue dog has become the focus of public sympathy after his photo was posted on social media. The pit-mix, named March, who has been cared for at the ACCT Philly dog shelter in Philadelphia, thought he was on his way to a new home and a new owner.
However the adoption didn't work out and since returning to the shelter, the depressed dog just cowers in a corner and stares at the wall.
Shelter workers have noted his steady decline, adding that March has "barely gotten any notice" and is now getting "depressed and sick", which in turn makes it more difficult for him to be taken in by a new owner.
In a Facebook post, Dawn Timmeney of Fox 29 has called on potential future owners to consider taking in the sad dog who desperately needs a new home. The post reads: "We all think somebody cared about me once. And we know I'm the kind of dog who deserves to have someone wonderful care for me again."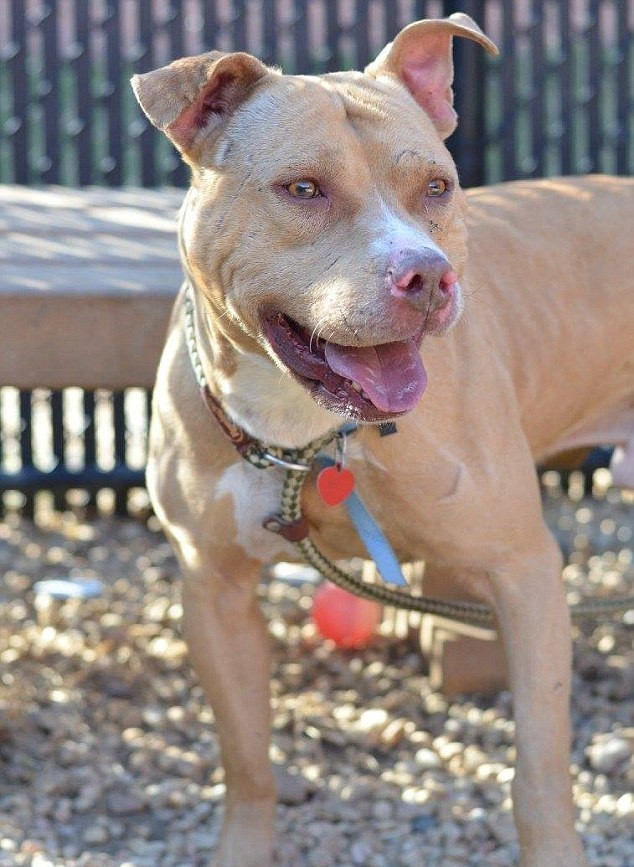 March is described as a male, medium-sized, young adult pit mix who came to the shelter as a stray. He has a lot of energy and is a strong dog, in need of an active life, but he is also "pretty mellow" in his kennel, which shows he is able to "adjust easily to new environments".