Russian President Vladimir Putin has appointed a long-standing ally and the country's parliamentary speaker Sergei Naryshkin as head of Russia's foreign intelligence services.
Naryshkin previously served as the president's chief of staff, and is believed to have worked alongside Putin in the KGB, the Soviet Union's intelligence agency.
The appointment comes after reports Putin plans to combine Russia's intelligence services.
The proposed Ministry of State Security (MGB) would consolidate the FSB domestic intelligence agency and foreign intelligence agency the SVR, giving it a scope and power reminiscent of that once wielded by the KGB.
In a state television broadcast, Putin addressed Naryshkin: "You are well aware, as we all are, what situation we are in now and how important success for this service is for the stable, secure development of our country.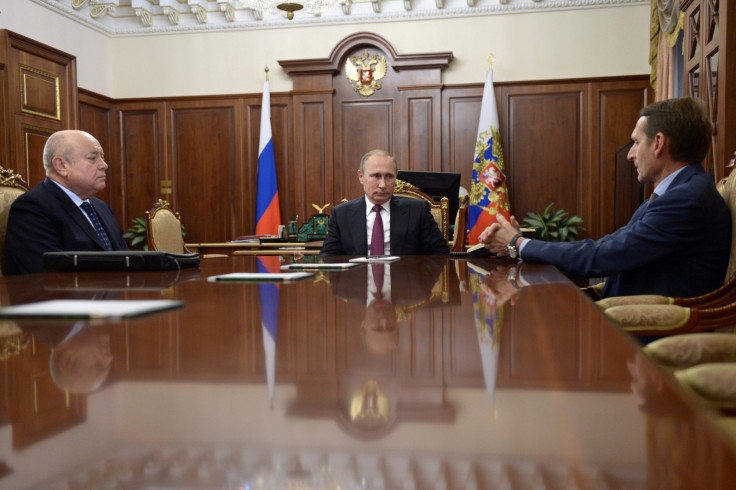 "It is important to head off threats that arise in relation to Russia promptly, not to let them grow but on the contrary to act in such a way so that they don't arise – to neutralise these threats at an early stage."
Naryshkin's term as speaker in Russia's lower house of parliament comes to an end in October following September's parliamentary elections, in which Putin's United Russia party won a landslide victory. There were reports of electoral irregularities in some areas.
As Duma speaker, Naryshkin met several European far-right leaders, welcoming France's Front National leader Marine Le Pen to the Russian parliament in 2015. The Kremlin has been accused of fostering support for the parties to undermine the European Union.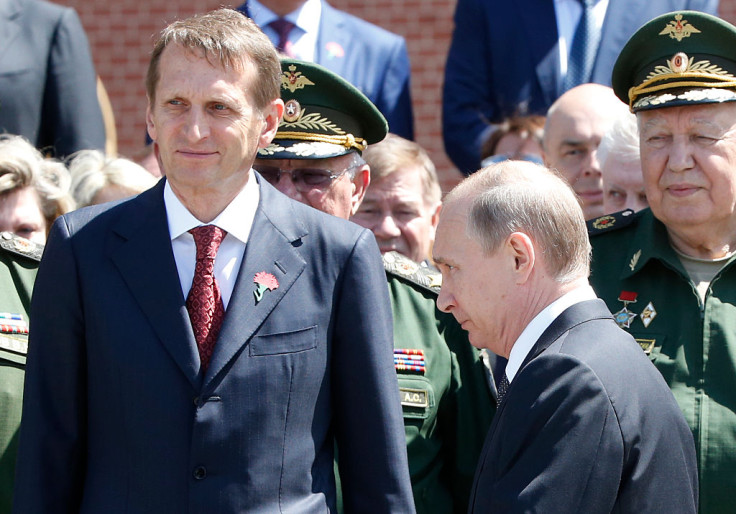 Naryshkin is a longstanding Putin associate, working at the St Petersburg mayor's office in the 1990s at roughly the same time as Putin. He was appointed deputy head of economic development by Putin in 2004, and went on to serve as head of the president's office during the 2008-2011 presidency of Dmitry Medvedev.
In 2015, Naryshkin was accused of plagiarising his economics dissertation, written while he was a degree student at the International Management Institute of Saint Petersburg in the 1990s. He denied the accusations.
The former SVR director, Mikhail Fradkov, will be moving to work as the chairman for the board of directors for the state-owned Russian Railways company.