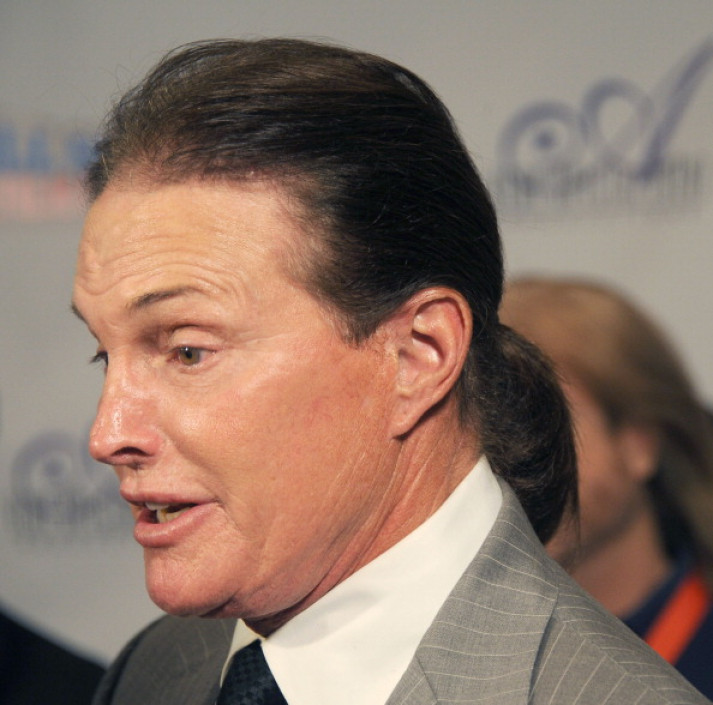 Bruce Jenner appears to be fuelling the rumours that he is transitioning into a woman after being photographed with hot pink nails.
The former Olympic champion has been the focus of speculation regarding his changing physical appearance after he reportedly had his Adam's apple surgically reduced.
In the latest hint that he might be embracing his feminine side, Jenner was spotted in his car sporting some newly varnished pink nails and with his hair tied in a ponytail, after a day of pampering in Malibu, California.
Stealing a smoke and looking relaxed he was oblivious to the snappers catching his new look on camera.
The images come after the sports star was recently spotted with suspiciously smooth legs.
While the Keeping Up with the Kardashians star has not commented on whether he is in fact getting a sex change, his daughter Cassandra Marino, from his first marriage to Chrystie Crownover, had expressed her support.
"Nobody knows how it is to be in his skin. If that's what he chooses to do, then I support him," she told People in February.
The former pro-athlete, who is estranged from his wife Kris Jenner, was spotted wearing his wedding band, despite the Kardashian matriarch filing for divorce back in September.
The reality star is alleged to be seeking gender reassignment treatment as he assumes a new persona known as 'Brigitte.'
Other reports have suggested that he has simply become addicted to plastic surgery in an effort to recapture the youth of his glory days, as he turns 68.
Kris Jenner has said '99 per cent' of the rumours regarding a prospective sex change for her estranged husband were entirely unfounded.
Meanwhile, the momager is said to be 'devastated' that the former athlete has been dating her best friend and one-time assistant Ronda Kamihira, 51, who he took to an Elton John concert earlier this month.