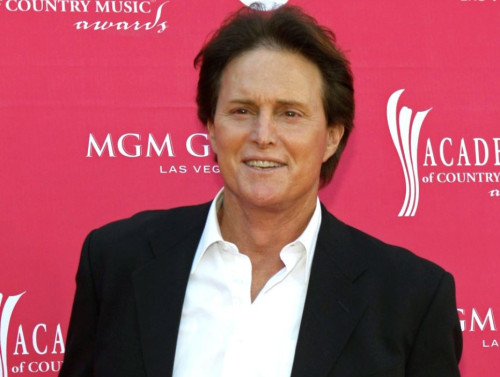 Bruce Jenner's dramatic look changes are only fuelling strong rumours about him getting a sex change done. He also reportedly seems oblivious to the fact that his daughters are quite upset over his outlandish actions.
According to Hollywood Life, there have been some drastic changes in Jenner's looks.
"His nails are longer, his hair is fluffier and he allegedly had his Adam's apple shaved down to have a sex change," states the report.
His daughters, Kendall Jenner, 18, and 16-year-old Kylie Jenner are very upset over what's going on with him. Both girls are reportedly being teased by their friends over rumours that their dad is turning into a woman, as per RadarOnline.com.
Naturally, the fact that he's changing his physical appearance is said to be "extremely confusing" for the girls.
"Kylie and Kendall just don't know what to think. It's extremely confusing for them to grasp," a source says. "There is just no denying Bruce's recent physical changes, and he does look more feminine."
Both girls continue to spend time with their 'dad', although Kylie seems to be distancing herself from Jenner.
"It's been especially hard for 16-year-old Kylie because some of her friends have made jokes about Bruce's looks," the source tells RadarOnline.com.
"The ridicule aimed at Bruce's looks on social media has also taken a toll on Kendall and Kylie. Kendall continues to spend time with her dad, while Kylie hasn't been hanging out as much with Bruce, unless it's for filming."
Bruce was photographed leaving The Beverly Hills Surgical Center after a reported laryngeal shave on January 19. According to reports, Jenner is doing this because he wants to change into a woman, even though wife Kris Jenner has denied it.
Click here to view the latest photo of Bruce Jenner's feminine look