Buddhist cemetery in Japan wants LGBT couples to rest in peace together
Shodaiji temple in Tokyo offers to transfer couples' remains to a group burial facility six years after the burial.
Same-sex couples in Japan can now breathe their last, knowing that even in death, they can remain close to their loved ones. A Buddhist temple in Tokyo has started offering shared graves for couples from the lesbian, gay, bisexual and transgender (LGBT) community.
The Shodaiji temple in Edogawa Ward of the metro city decided to offer the facility after they started receiving a growing number of requests for joint graves. "We'd like to care for people of diverse sexualities and help those who are worried about their graves," a Shodaiji official told Japan Times.
While Japan does not have any legal restrictions on unmarried couples being buried together, most cemeteries do not offer the facilities out of concern that it could create problems in the future. In other cases, relatives do not approve of the deceased being buried alongside their lover, explained Mutsumi Yokota, chief researcher at the All Japan Cemetery Association. The organisation helps individuals and cemeteries with information in regards to legal and other related issues.
"As far as I know, there are no graves same-sex couples can share," said Joji Inoue, the chief priest at Shodaiji. The 43-year-old was responsible for the idea of shared graves for sexual minorities and same-sex couples and explained that he hoped it would change the concept of graves in Japan.
The graves, which will be available in Chiba and Saitama prefectures, have been named "&," pronounced "ando" in Japanese, which describes a sense of relief. Inoue explained that the name itself would assure people that even in death, they can rest in peace with their loved ones.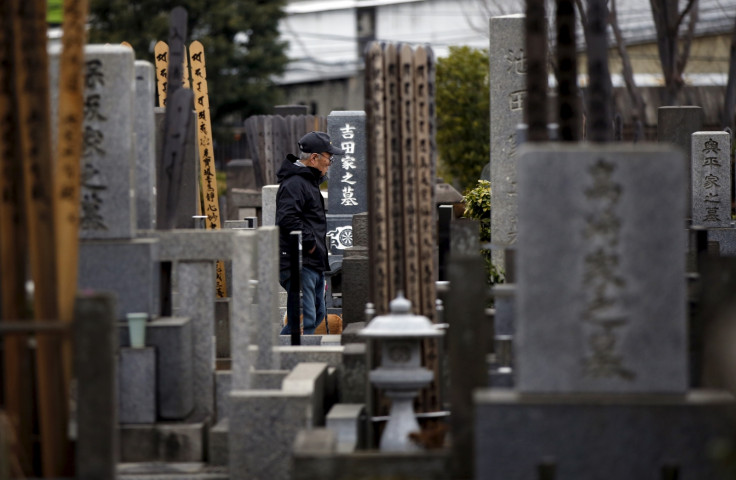 The temple is also offering couples, especially those without children or relatives to look after their graves as an extended offer. They plan to transfer the ashes of a deceased to a group burial facility six years after they are interred.
"Buddhism doesn't discriminate on the basis of sex or impose an idea of what a person should be," Inoue said. "I hope to eliminate prejudice and discrimination" against sexual minorities through this cemetery offering.
© Copyright IBTimes 2023. All rights reserved.