At least six high school students were reportedly killed in an avalanche that occurred in a mountainous region in Tochigi prefecture, about 120km north from Tokyo, Japan on Monday (27 March).
The fire department said that more than 30 people were injured in the incident. Rescue operations were underway but, but were affected due to harsh weather conditions.
Prime Minister Shinzo Abe said that his government "will make every effort to respond to the disaster, while making it a top priority to rescue the victims".
Authorities in Tochigi said that about 60 students from seven different schools were on a mountaineering trip when the avalanche struck.
The students were taking part in a springtime climbing event at Nasuonsen Family Ski Resort, Japan's Kyodo news agency reported.
Citing a fire department official, the news agency reported that six high school students were found with no vital signs after being caught in the avalanche. Three others, including a teacher, were injured, while many others were unaccounted for following the incident.
The fire department received an emergency call at around 9.20am local time (1.20am BST).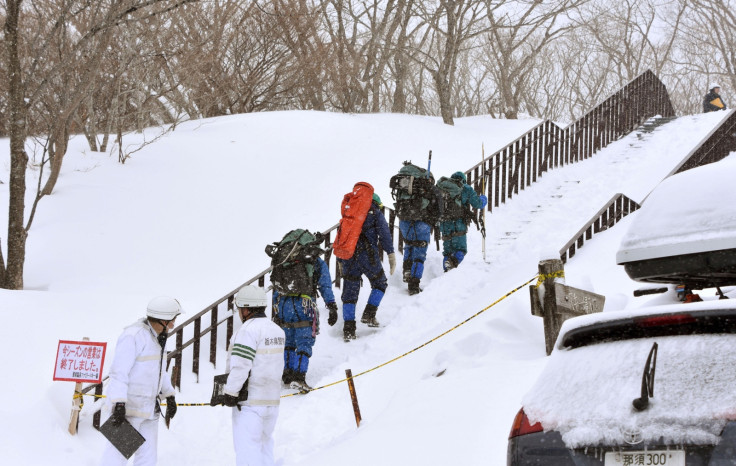 The Japan Times quoted a person connected with one of the participating schools as saying that the mountaineering exercise began on Saturday (25 March) and was scheduled to conclude by noon on Monday. The students and teachers who were hit by the avalanche had commenced their trek at around 7.30am local time.
The paper added that the weather was bad on Monday in the area as it had received heavy snow over the past two days. Avalanche warnings had also been in effect in the prefecture as it received more than 30cm of fresh snow since Sunday.
The central government has reportedly set up a task force at the crisis management centre of the prime minister's office.