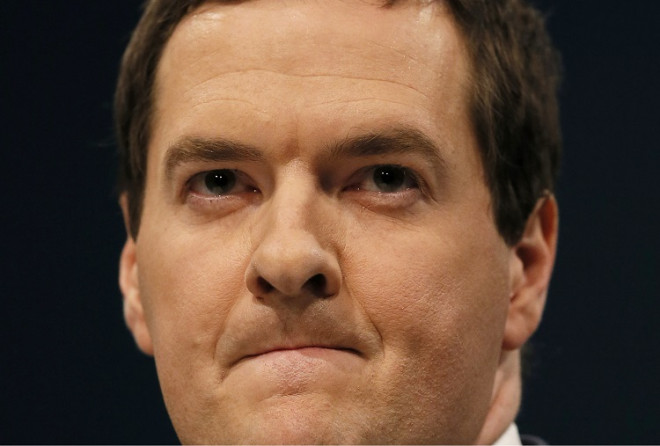 When Chancellor George Osborne steps up to the dispatch box to deliver his fifth budget, the penultimate before the 2015 general election, it will be against the backdrop of a strengthening economic recovery.
Only the recovery isn't built on the export-led foundations he wants, wages are weak and in real terms decline, and he still has the unenviable tasking of erasing a deficit equivalent to 6.5% of GDP. Though at least he got it down from the 11% he inherited in 2010.
All budgets are political, but this is the last chance Osborne has to make changes that could affect what happens in the 14 months leading up to the election.
More than just policy, it's the biggest public platform he has to try and set the tone of the recovery and seize ground away from Labour's "cost of living crisis" narrative in the year before the election.
The UK economy grew at its fastest rate in six years during 2013 when GDP expanded by 1.8%. This is forecast by many to pick up further in 2014.
Better still, Investec thinks the economic forecasts released in tandem with Osborne's budget will be upgraded – meaning an improved outlook for growth and public finances.
But what value is a recovery that is not ending up in the pockets of ordinary Britons?
Total pay is growing at a rate of 1.1%, but inflation is at 1.9%. This means prices are increasing more quickly than wages despite the recovery.
Though this squeeze has eased alongside the recovery, it's still a real terms decline. Forecasts from the independent fiscal watchdog, the Office for Budget Responsibility (OBR), suggest the decline will not meaningfully end until 2015.
Therefore if Osborne and the Conservatives are to tackle Labour's highlighting of the cost of living crisis then they need to put more money in people's pockets.
They have already rubber-stamped the first above-inflation minimum wage rise, of 3%, since 2008. The personal allowance – the threshold at which an individual starts paying income tax – will rise again in 2014/15, hitting £10,000.
And they are working with the energy industry to look at ways household gas and electricity bills can be reduced, such as shifting green taxes away from firms (who pass the cost on to consumers) and onto general taxation.
Still, though, people are not much more optimistic about their finances. A survey by YouGov carried out in early March found that 64% of Britons are worried that they will not have enough money to live comfortably, barely any improvement on the previous year.
Osborne is under political pressure to make people better off, but the target of a fiscally neutral budget leaves him little room to move on income tax giveaways or slashing VAT. Spending more on welfare is out of the question, given it has been the number one target for his austerity axe.
Making ordinary Britons better off is a must going into the 2015 election. Will Osborne take more steps to do this in his last-chance budget, or will he sit back and hope the recovery filters down organically across 2014?
Business
The chancellor is also under pressure from business organisations to cut taxes. The British Retail Consortium has been particularly vocal about business rates and the government is already reviewing the current regime.
He may go further than his autumn statement by extending business rates relief schemes to placate concern about spiralling costs, particularly on the high street.
Then there are the enormous energy costs for manufacturers. Since 2002, manufacturers' gas prices have rocketed by 122% and their electricity bills are up 94%. Osborne's cabinet colleague Vince Cable, the business secretary, has already drawn attention to this issue.
If Osborne wants to help rebalance the economy towards exports, he must support energy-intensive firms to manage down their huge gas and electricity costs.
There will also be loud calls, particularly amid rising property prices and soaring demand off the back of the controversial mortgage stimulus Help to Buy, for Osborne to encourage more house building.
Most things cost money, however, and Osborne has to do things on the cheap. He has committed himself previously to fiscally neutral budgets. That means every extra pound spent must be accounted for with an equivalent spending cut or tax rise.
This will be a difficult budget for Osborne to deliver. He has to reflect that the work on erasing the deficit is far from over and more austerity pain is still to come, but that Britons should be positive because the economy is recovering.
Too much negativity may reflect badly on the Conservatives ahead of the election, but too much positivity would look absurd and out-of-touch to those who are still struggling through pay freezes, reduced hours and a higher cost of living.
He has to convince the public that the rat he's pulled out of his tattered black hat is in fact a rabbit. Not an easy illusion, but he has managed to convince Dave Cameron that he should remain chancellor for the past four miserable economic years so it shouldn't be too hard by comparison.