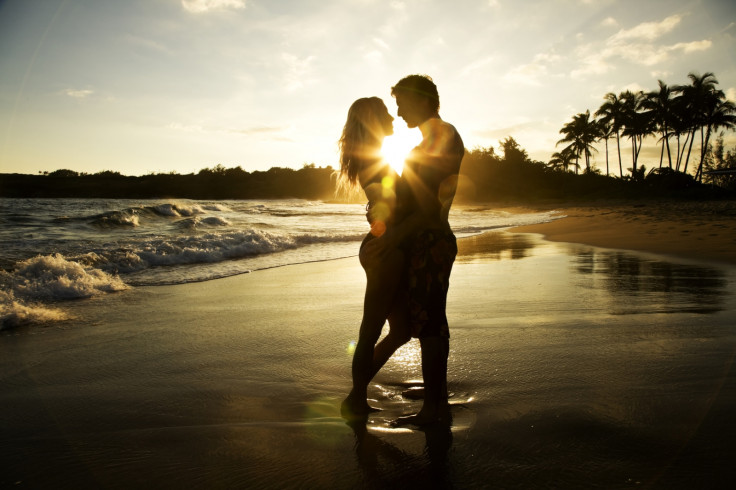 A third of British people have a one night stand while on holiday, says a new survey, a third of those had their fling on the beach. The survey, by lingerie and erotic retailer, Ann Summers, found that 32% of Brits have a one-night stand while abroad.
Of those, 29% have had their fling on the beach, beaten only by hotel rooms, at 32%. And in the pool 17% get down to business while 15% choose the sea as their temporary love nest. Some 11% have hooked up in a hot tub and 10% just stayed in the bar or club they started in.
It's not just quick flings, the survey also found that the majority of long term relationships were initiated in Bulgaria - 13%, with 12% in Marbella and 11% in Ibiza. Ibiza was also the top spot for sex with a stranger - 34% said they slept with someone they did not know at the clubbing spot. Majorca came next, with 30% and Crete with 27%.
The oral sex capital was named as Bulgaria, with 18% admitting to performing an oral sex act on a stranger while holiday in the country. The staff in Bulgaria are also more likely to get in on the action with 20% surveyed saying they had had sex with a holiday rep.
Not the only title going to Bulgaria - it is also the destination where Brits are most likely to get into a threesome; followed by the Greek Islands and Majorca.