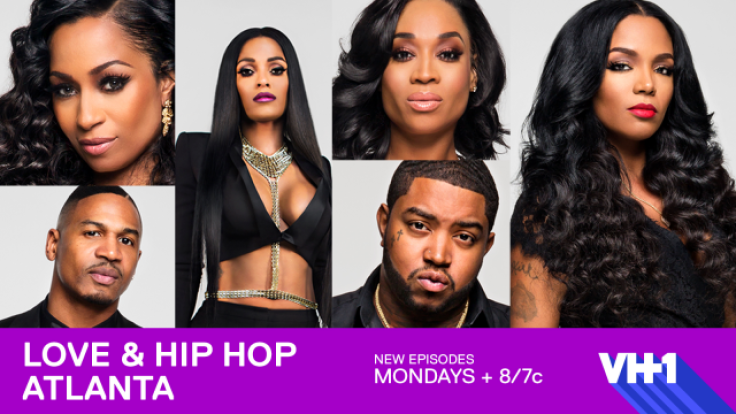 Stevie J's love child issue is finally solved in Love And Hip Hop Atlanta season 5 as Promise B Mae finally came under pressure from Mimi Faust's and agreed for a DNA test, but before ending her arguments she brought back the infamous sex tape leak scandal.
The woman, who claims that she has a daughter with the 44-year-old American musician, was confronted by Stevie and Mimi. However, baffled by the confrontation, Promise brings back the Nikko sex tape scandal. "You want to bring up sex tapes? You are trying to assassinate this man's character," a furious Mimi told her. "You have lied and said things that could have destroyed my life. I would appreciate it if you didn't contact me anymore," Stevie warned.
"Joseline has been extremely disloyal by hooking up with Dawn and then she goes around spreading these lies about me. It's loyalty before royalty and Joseline have violated that," Stevie said staring into the camera.
After knowing the truth, Mimi regrets her decision to trust the self-proclaimed Puerto Rican princess and not the father of her daughter, Eva. "Why would Joseline come to me crying if this wasn't true? Stevie is cleared on this one, but we still have one to go," she expressed her disgust while feeling guilty for not trusting her former boyfriend.
Elsewhere in Atlanta, Joseline Hernandez confessed of cooking up lies against her estranged husband through Promise. "So, you know what I did?" she told Dawn in the episode and added, "I went to Mimi and told her that Stevie has babies in the streets, but it isn't true. How do you hurt a man? You get into his pocket. Mimi will be mad and she may end up putting him on child support. By the time I'm done with him he'll be working for me."
Meanwhile, the feud between Stevie and his estranged wife continues as the record producer confesses of never marrying Hernandez.
During an interview with a radio show, Stevie spoke about his troubled marriage and her rumoured affair with Rick Ross and said: "I'm not worried about it. No wife of mine would ever cross that line." When asked, "Were you and Joseline ever married?" Stevie confessed and said, "No."