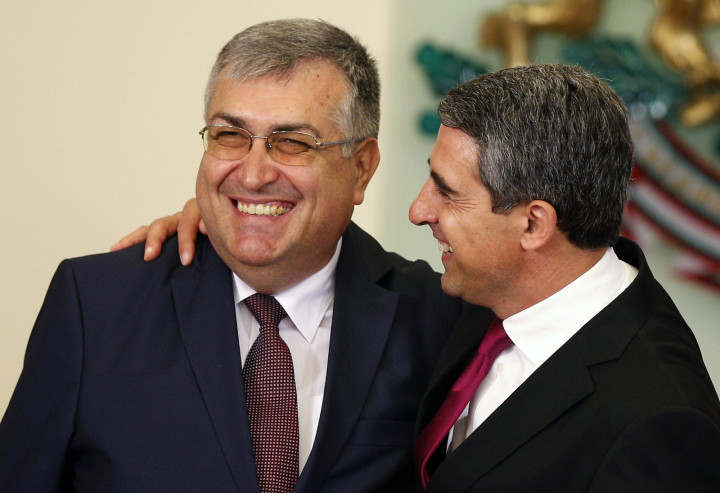 Bulgaria has named a former Socialist lawmaker as caretaker prime minister until elections are held in October, as the country's beleaguered economy struggles to emerge from a banking crisis.
Georgi Bliznashki was named as interim premier while Rumen Porozhanov took over the finance minister post, after the country's coalition government resigned in late July.
Bulgaria has been mired in an economic quagmire and faces a near-total loss of confidence in its banking sector.
The country's fourth-largest lender, Corporate Commercial Bank (Corpbank,) suffered a run on deposits in June. It closed its doors and awaits a central bank-ordered audit into its books.
The previous government had attempted to rescue the bank but its effort was blocked by Bulgaria's parliament.
Moreover, depositors and bondholders remain in the dark over the extent to which they would be protected in any state rescue.
"In conditions of political crisis, we will work for more stability, dialogue and transparency in governance," Bliznashki told journalists.
Lawmakers on Monday blocked an interim government bid to raise new debt that could have been used to bail out Corpbank.
The country's President has since urged the parliament to allow the new government to raise new debt, stressing that halting the measure would only do further damage to the country's battered economy.
"Unfortunately the parliament in its last days remained deaf to the necessary revision of the budget." Plevneliev said.
"The responsibility will lie not with the interim government but with those who, led by their tactical considerations and party propaganda, missed the interest of the Bulgarian people," he added.
The interim government also faces a political crisis, after demonstrators spent months protesting over corruption. Bulgaria is one of the most corrupt countries in the European Union.
The government will also have to contend with a geopolitical tussle with Russia and the EU over Moscow's South Stream pipeline.
The gas network, aimed to bypass Ukrainian transport pipes, has been halted in Bulgaria amid claims of anti-competitive behaviour from the companies building the Bulgarian stretch.