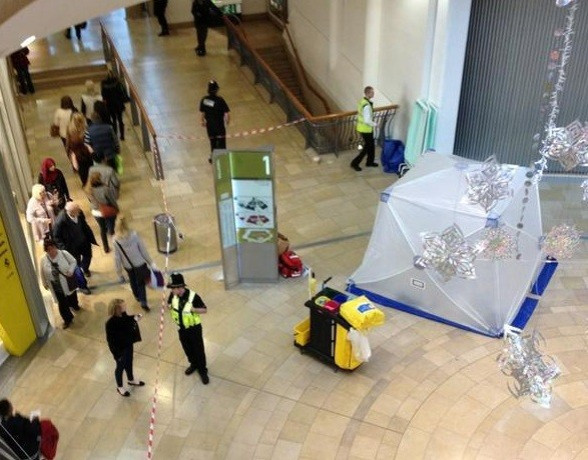 A woman has died after falling from a third floor balcony in the Bullring Shopping Centre in Birmingham.
The woman, in her forties, fell from a balcony on the east side of the shopping centre, near Selfridges, around 1.30pm.
Police said the death of the woman, believed to be in her 40s, was not being treated as suspicious.
A statement from The Bullring said: "We can confirm that there was an incident at approximately 1.30pm this afternoon at Bullring.
"Following the incident the East Mall was temporarily evacuated, it has since reopened.
"We are working closely with West Midlands Police and as always our primary concern is for the welfare of our customers."
Following the incident, Selfridges tweeted: "We are deeply saddened by the incident which took place at the Bullring today. Our thoughts are with family and friends concerned."
The shopping centre reopened just over an hour after the woman fell.
In June, a man died after falling from a balcony inside the Bullring shopping centre.