A bully lured a British woman to Amsterdam under the pretence of having a holiday romance, only to stand her up and call her a 'pig' by text message. Dutchman Jesse Mateman, 21, thought it was hilarious that Sophie Stevenson, 24, had spent £350 on a plane ticket to meet him.
Devastated Sophie, from Stoke, made the 400 mile trip to Holland and had just booked into her hotel when Jesse messaged to say: "You were pigged. It was all a joke".
"Pull a pig"is a cruel game in which a group of men compete to take home the least attractive woman at a nightclub or bar. His heartbreaking message was accompanied with both pig and 'laughing face' emojis.
Sophie initially met her tormentor in Barcelona in August and insists the couple had a "proper romance" during the emotional aftermath of the terrorist attack on Las Ramblas.
The pair stayed in touch, speaking or texting most days, and arranged a second meetup in Jesse's homeland – a 400 mile round trip for Sophie. The bar manager could not wait to see her sweetheart again as she flew over the North Sea earlier this month.
However, she grew concerned when he did not meet her at the airport as they had arranged and was not answering his phone. She made her own way to the hotel on her own.
After putting her bags down, she received the message that would turned her world upside down and shatter her confidence.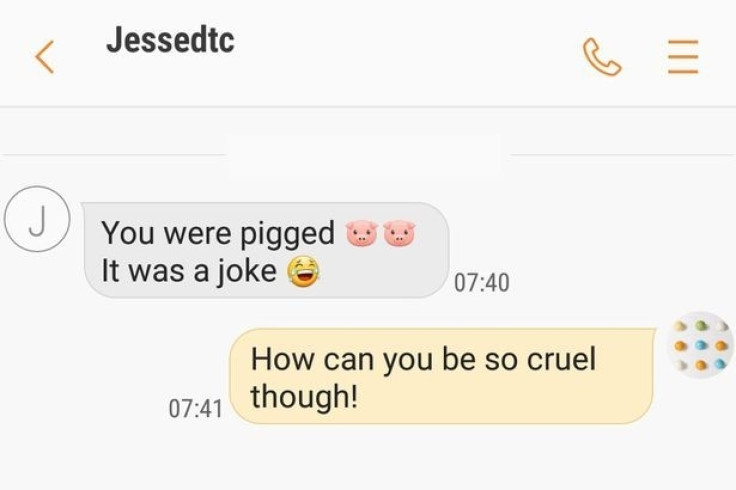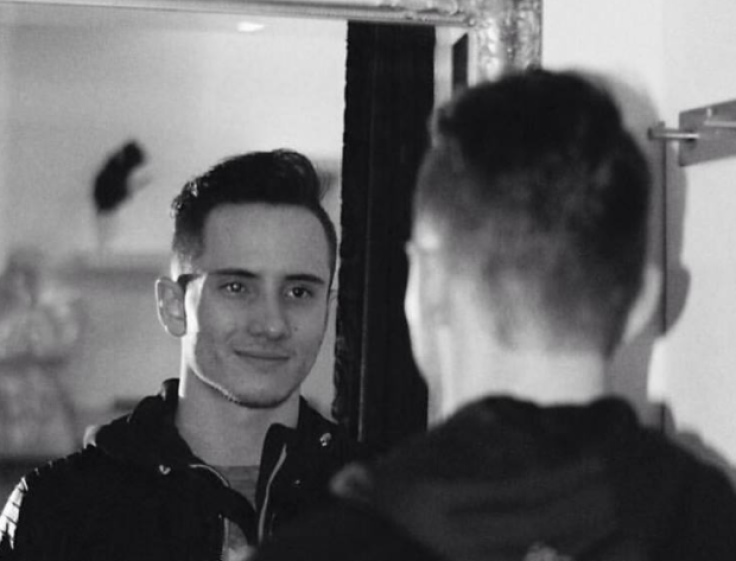 "I felt sick," she told The Sun. "Pulling a pig is where a guy tries to pull the fat, ugly girl. I was so upset I changed my flights and headed home the next morning."
Reslient Sophie challenged Jesse about his behaviour, replying: "How could you be so cruel though?" But the sneering bully would not justify his actions and simply blocked her on all social media.
Jesse is now on the end of a huge backlash as news of his treacherous behaviour spreads across the world. There are fears that he may have seduced and humiliated more victims. He did not respond to The Sun's request for comment.
Sophie's mum Julie told the Daily Mail her daughter was in "absolute bits" after falling victim to sick Jesse. "It is a good job this lad lives in Holland. Because if he was here I'd string him up." she added.