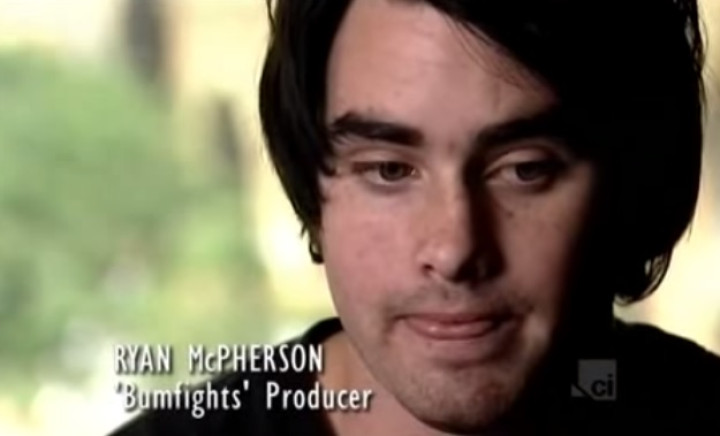 Thai police have said two producers of the controversial 'Bumfights' videos have fled the country after being arrested in Bangkok accused of attempting to smuggle body parts back to the US.
Ryan McPherson, also known as Ryen McPherson, and Daniel Tanner were arrested after three parcels containing a baby's head, a sliced up baby's foot, an adult heart with a stab wound and a "sheet of skin" with tattoo markings were found in parcels at a shipping office in Bangkok.
Police said the body parts were discovered at the DHL depot in Bangkok while they were checking parcels labelled "toys".
McPherson and Tanner told police they bought the items at a market and wanted to send them back to friends in Los Angeles as a joke.
The body parts were preserved in plastic containers filled with formaldehyde. It is suspected the body parts were stolen from a display at Bangkok's Siriraj Hospital medical museum - nicknamed the Museum of Death - which exhibits preserved human remains. CCTV footage show both McPherson and Tanner had visited the exhibition, but inquires are still under way into whether members of staff had removed the items.
Deputy national police chief Ruangsak Jritake said: "We have received information that shows they were stolen from one of the big hospitals that is located in the Thonburi area. It is a famous hospital. But we are still looking for clearer evidence."
He added: "X-rays showed there were contents similar to human body parts. From our investigation of three parcels we found human body parts in five plastic containers.
"The packages were marked 'children's toys' but X-rays showed they were not children's toys."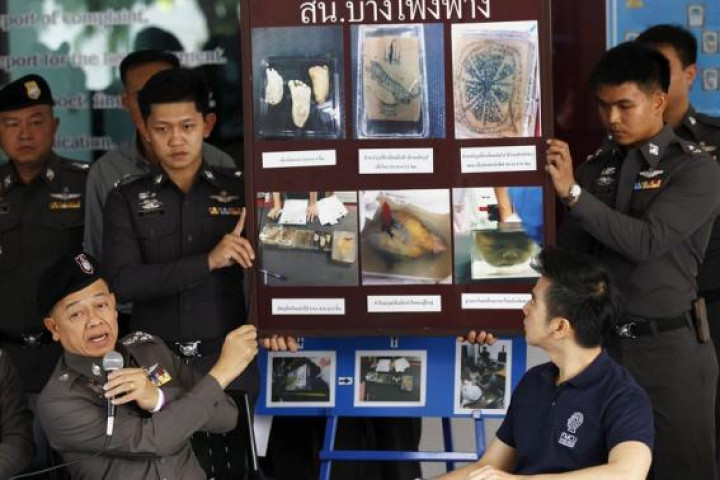 Thai police have said the pair fled the country for Cambodia after being released. The FBI has been notified of their arrest.
McPherson and Tanner became notorious figures after producing a series of online videos in which they pay homeless people to fight each other for money, which were then sold over the internet.
One of the homeless men involved in the video was even paid to have "Bumfights" tattooed across his forehead.
McPherson was arrested and sentenced to 280 hours community service at a homeless shelter following the release of the film Bumfights Vol. 1 – Cause For Concern on DVD.
In 2006, the filmmakers agreed to not make any more of the Bumfights films and pay three of the homeless men involved in the videos as part of an out of court settlement. The men were attempting to sue the filmmakers for emotional and physical damages in connection with the Bumfights videos.