Burkina Faso attack: Tributes paid to 'amazing' US missionary Michael Riddering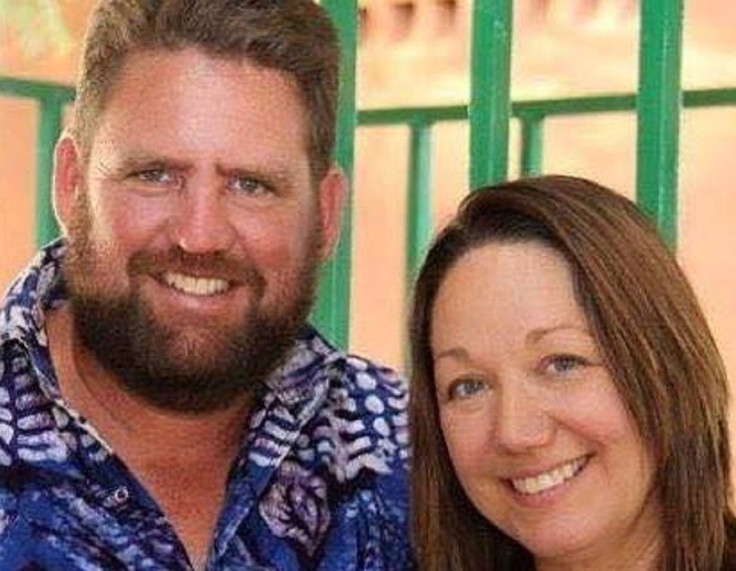 American missionary worker Michael James Riddering was among 28 people killed by terrorists during the brutal terrorist attacks in Burkina Faso. The 45-year-old worked in an orphanage and a women's crisis centre in Yako around 70 miles from the capital, Ouagadougou, before he was gunned down in the Cappuccino Café, near two hotels which were also attacked.
He had relocated halfway across the world with his wife, Amy, five years ago from Hollywood, Florida, where he owned a boat company. He had visited Ouagadougou to pick up a team of missionaries visiting from the US and stopped in the cafe with a friend, named as Pastor Valentin.
The Burkina Faso government has declared three days of national mourning after the terror attack which left a further 56 injured when Al-Qaeda in the Islamic Maghreb (AQIM) extremists conducted a coordinated assault on Friday 15 January. The 12-hour siege began with jihadists releasing explosives and required 176 hostages to be rescued from the Splendid Hotel, the Hotel Yibi, and the cafe.
According to eyewitnesses the attackers stormed into the three locations screaming "Allahu Akbar" (God is great in Arabic) before systematically moving from person to person seeing if they were alive then mercilessly killing them. When the shooting began the Pastor was said to have made a quick call to Amy saying the pair "urgently" needed prayers before the phone went dead.
In a Facebook post, Amy said: "Heaven has gained a warrior! I know God has a purpose in all things but sometimes it is a complete mystery to me. My best friend, partner in crime and love of my life. The best husband ever. My heart is so heavy and I am having trouble believing he is gone."
The father-of-four had clearly developed a love for the West African nation and adopted two children from the country. He was part of a missionary group called Sheltering Wings, who said he worked at the orphanage in Yako.
"The Ridderings and their team care for about 400 orphaned children (and) provide direct assistance to disenfranchised widows," Sheltering Wings said according to CNN. Riddering's body was found in the morgue after the siege and the pastor was rescued by security forces.
John Anderson, a board member at Sheltering Wings, paid tribute to Riddering as "a wonderful, godly man". Others killed in the terror attack included French, Canadian, Ukrainian, and Dutch nationals.
The AQIM, which reportedly joined forces with al-Murabitoon group who targeted the Raddison Blu hotel in Mali in November 2015. The group is based in the Sahara desert in northern Mali and contains fighters loyal to one-eyed Algerian militant Mokhtar Belmokhtar.
© Copyright IBTimes 2023. All rights reserved.