Burkina Faso attack: Gunmen hold hostages after storming hotel popular with Westerners in Ouagadougou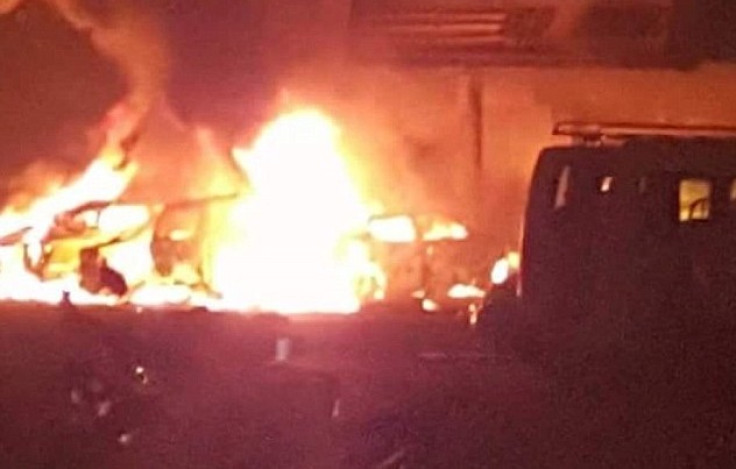 Three to four gunman have set off explosives and stormed a five-storey hotel in the Burkina Faso capital of Ouagadougou, taking an unspecified number of people hostage, according to eyewitnesses. Reports say that two car bombs were set off outside the Splendid Hotel at around 7.30pm local time (which is the same as GMT).
At least 20 people have been killed and 15 more wounded, according to Robert Sangare, a hospital director in the city. Details are still sketchy as to the number of hostages being held in the hotel.
Gilles Thibault, France's ambassador to Burkina Faso has said that a curfew has been put in place until 6am local time. Foreign Minister Alpha Barry said that security forces are preparing to free the hostages. He has also not ruled out the possibility of getting the support of foreign forces, including the French special forces.
The hotel is said to be popular with Westerners and United Nations staff. It is also sometimes used by French troops with Operation Barkhane, a force based in Chad set up to combat Islamist militants across West Africa's Sahel region. A group that monitors jihadists networks said that al-Qaeda in the Islamic Maghreb has claimed responsibility for the attack. This however could not be immediately confirmed.
Eyewitnesses said that gunfire was exchanged between the suspected Islamic extremists and security forces inside and outside the hotel with cars ablaze nearby.
Vital Nounayon, a waiter at a restaurant across the street from the hotel said: "We had just opened and there were a few customers we started to serve when we heard gunshots ... There were three men shooting in the air.
"Lots of people left their cars and motorcycles and ran. They [attackers] set fire to the vehicles. They also fired on the Capuccino Restaurant across from the hotel before setting it on fire," he said, adding that the attackers wore turbans.
The Splendid hotel is a four-star hotel located near to the country's international airport. An official with the national gendarmes said the attackers were suspected Islamist fighters and have taken hostages.
"It is continuing at this time. We are trying to know how many attackers there are to better coordinate our actions. Hostages have been taken. The operation could take several hours," the officer said according to the Daily Mail.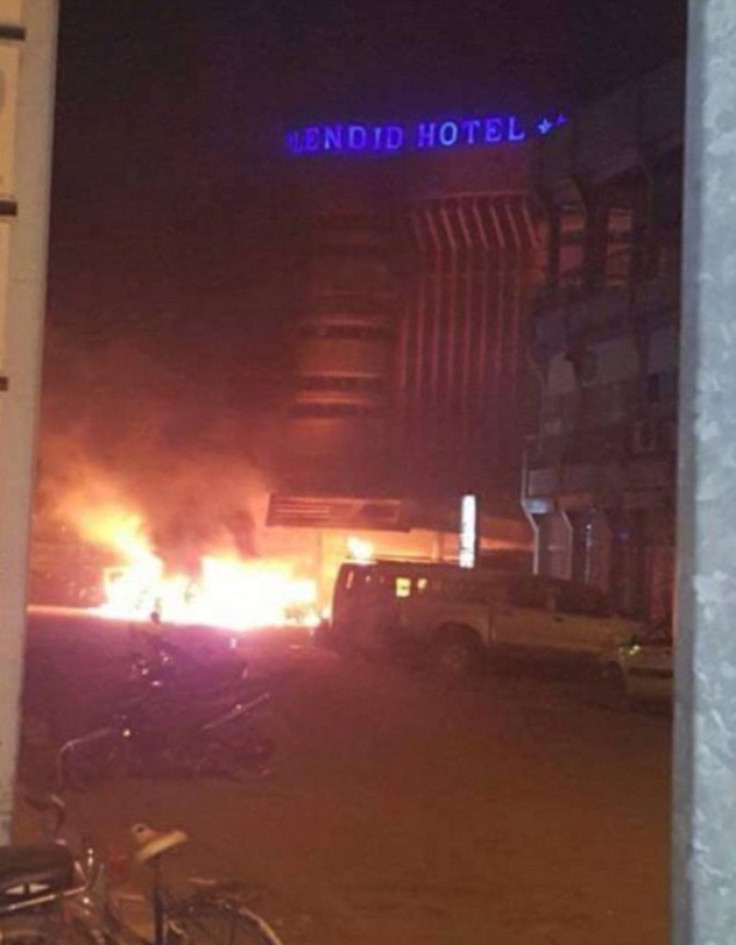 The nation held a presidential election in November 2015 after ousting leader Blaise Compaore, who had ruled for 27 years. The 64-year-old now lives in Ivory Coast.
As the siege unfolded the U.S. Embassy in Ouagadougou tweeted: "We are closely following the situation downtown." The Islamist militant group Al-Mourabitoun said in May last year that it was holding a Romanian man kidnapped from a mine in Burkina Faso.
The French Embassy in Ouagadougou issued a statement telling its citizens not to go outside and that it was setting up a crisis unit. Burkino Faso gained independence from France in 1960.
If it was an Islamist attack it would be the first of its type in Ouagadougou. Burkina Faso has a population of around 60 per cent Muslim, according to government figures. In October 2015, 50 unidentified gunmen attacked a gendarmerie brigade in the west of the country near with Mali killing three.
© Copyright IBTimes 2023. All rights reserved.