Lancashire police investigating the abduction and alleged assault of a six-year-old girl from Burnley have arrested a 33-year-old man from nearby Accrington.
The child was playing on her bike when she was snatched from Nairne Street in the town last Thursday (26 March) by a man described as being in his forties, bald, white with a tanned complexion. He allegedly lured her by asking her to help retrieve a football from under his car before bundling her into the boot of a large, dark coloured car and driving off.
The child was held for 20 minutes by the man, during which it is believed she was subjected to a sexual assault.
She was dropped off four miles away in Whitefield Street, Hapton where she was found by passers-by in a very distressed state. She was taken home before police were informed of the abduction.
The child's mum told the Burnley Express: "A woman has told the police that she had seen the car with the boot open but thought nothing about it. It looks like he had been waiting to do this.
"There are usually more children playing out than there were on Thursday but, for a few minutes, my little girl had been left on her own."
She added: "My girl said he tried to shove her into a wheelie bin but she was kicking and screaming, and so he just left her and got into his car and drove off."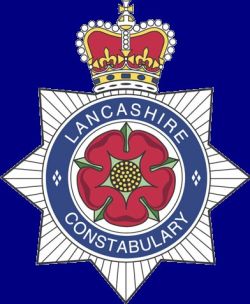 The man had threatened to hit the girl with a belt, said her mother, and even threatened to "come for one of her family" if she said anything about her ordeal.
Following the abduction police mounted extra patrols around the town, studying CCTV footage in the hope of identifying the number plate of the car and speaking to the girl.
Lancashire Police launched house to house enquiries in the area and issued a statement to reassure locals but following the abduction local reporters described the streets as being unusually quiet.
The suspect from Accrington was arrested on suspicion of child abduction and is now in police custody, but officers are still appealing for anyone with information about the abduction to come forward.
Detective Chief Inspector Joanne McHugh said: "We need anyone who may have witnessed a black coloured car in the Nairne Street or Whitefield Street areas around the time of the abduction to contact us.
"Similarly, if anyone knows anything about this incident at all, please call us on 101."