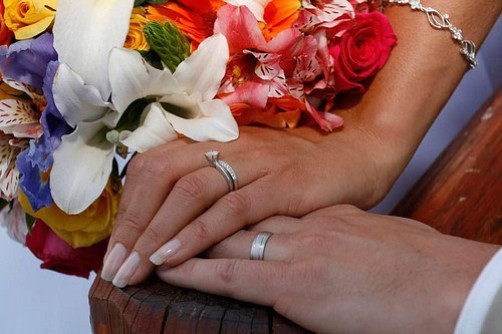 A 25-year-old man has been sentenced to six months in prison for theft and property destruction - at the same place he held his wedding reception last year.
Burnley Crown Court has been told that Christopher Richards and three of his friends stole liquor, computers and DVDs worth £23,000, as well as destroying property worth £24,000 during the incident in January.
He was arrested after images from security camera footage were published in a newspaper.
Richards and his wife, 24-year-old Birdie Sparks, enjoyed a lavish reception in July, with a luxury champagne buffet for 90, at the Bacup Hub. His return, unfortunately, cost the establishment broken CCTV cameras, tiles and glasses, in addition to the theft and general vandalism.
His wife, however, remains unconcerned. She told the Mail Online she would stand by her husband.
Sparks has two children by Richards and is presently pregnant with a third. She declared: "I love him. Nobody's perfect."
Club owner Catherine Murphy, 34, gave Richards and Sparks a discount, since Richards was unemployed at the time. The entire reception cost only £1,060; full price was £2,400.
"I feel ashamed that I trusted them," Murphy said, adding, "She'd [Sparks] had a bit of bad luck, her mother had died when she was younger, but she wanted the wedding of every girl's dreams and I helped to bring some community spirit back to the area."
Murphy also said the incident caused her to attempt suicide.