Burundi: Army coup d'etat as President Pierre Nkurunziza attends EAC summit in Tanzania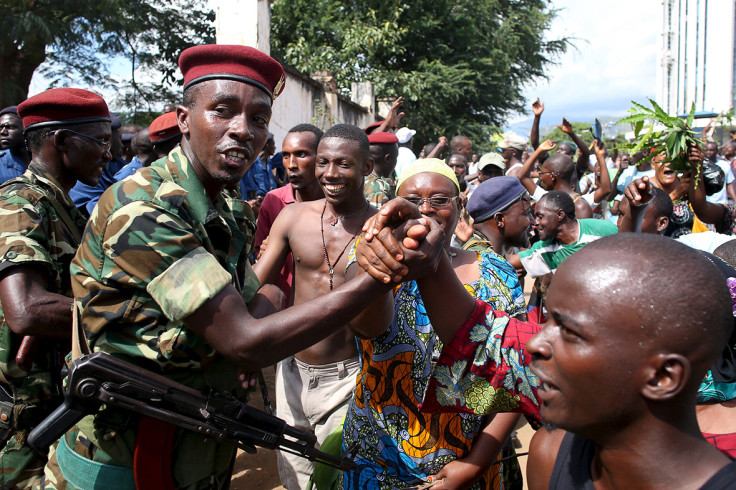 The Burundian army said Wednesday (13 May) that it has taken control of the East African country.
The coup d'etat was announced in a radio broadcast, with senior army generals saying they were deposing embattled President Pierre Nkurunziza, who was travelling to Tanzania to meet leaders of the East Africa Community - made up of Kenya, Rwanda, Tanzania, Uganda and Burundi - to discuss the recent violence that has rocked his country.
"Active Forces of the Nation have decided to take charge of the country," Godefroid Niyombareh, who was fired by Nkurunziza as intelligence chief in February, said in a radio address. "President Pierre Nkurunziza is removed from office."
Presidential reaction
However, the presidential office dismissed the claims. A tweet from the Burundi presidency said the attempted coup "failed".
"The situation is under control, there is no coup in Burundi," the message read.
A South African foreign ministry spokesman told Reuters "it's way too early to say" whether a coup had taken place in Burundi but added the situation was being closely monitored.
Nevertheless, Niyombareh announced a national salvation committee had been set up to run the country and said he is working with civil society and other groups on forming a transitional government. "All people are asked to respect the lives and property of others," he added.
Burundi opposition 'did not organise coup'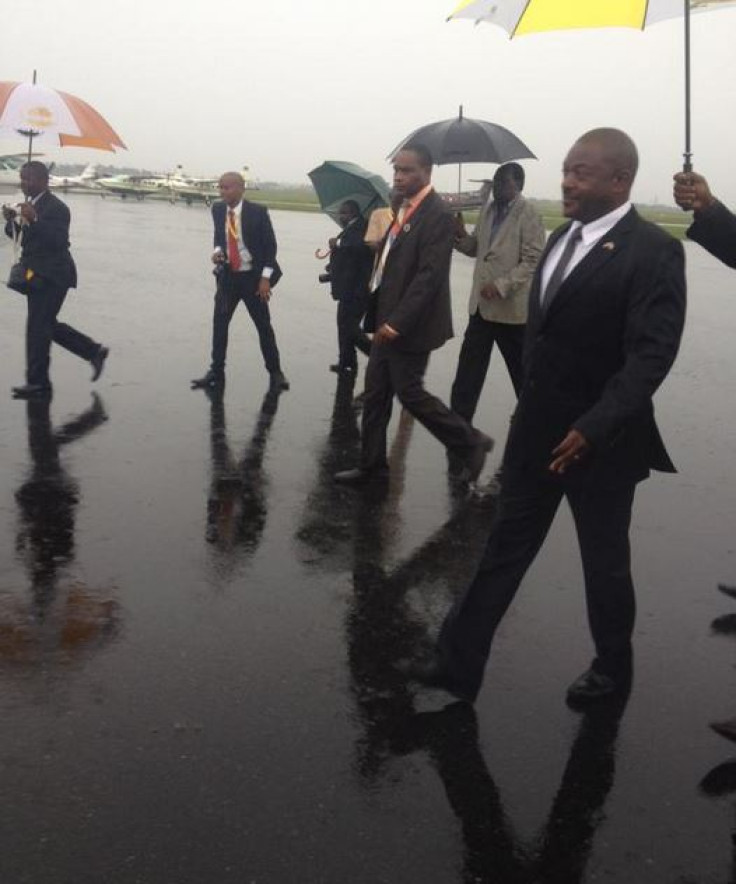 Embattled Burundi President Pierre Nkurunziza arrives at Tanzania's Dar Es Salaam airport ahead of the East African Community Summit on 13 May 2015
Twitter/Burundi Presidence
Burundi's opposition leaders denied being behind the coup attempt. Former rebel militia leader and presidential hopeful Agathon Rwasa told IBTimes UK he did not know about the coup.
"I am discovering it now on the radio, just like you," he said from the capital Bujumbura. "Now, we will have to see what happens next."
Pacifique Nininahazwe, a civil society activist and protest leader, also told IBTimes UK from Bujumbura that a coup has been likely as soon as the government started using force against protesters.
"The coup d'etat was expected, as it happened in Tunisia, Burkina Faso, when heads of state used security forces to quell the protests," Nininahazwe said. "In the end, an element of the army neutralises the head of state."
Nininahazwe, the head of the Forum for Conscience and Development advocacy group, warned Nkurunziza's militia could "commit atrocities at any given moment". "I hope that the army forces behind the coup are more important (larger) than that of the militia."
"The President is in Tanzania but I think he has planned a resistance against the coup. He has many of his men there, many of the Generals of the army are loyal to him and he has the Imbonerakure (militia forces) on his side. We expect a lot of violence in the coming hours. The Imbonerakure who were formed in DRC have not been neutralised, they are swarming around towns. I think we will face very serious violence."
Cheering crowds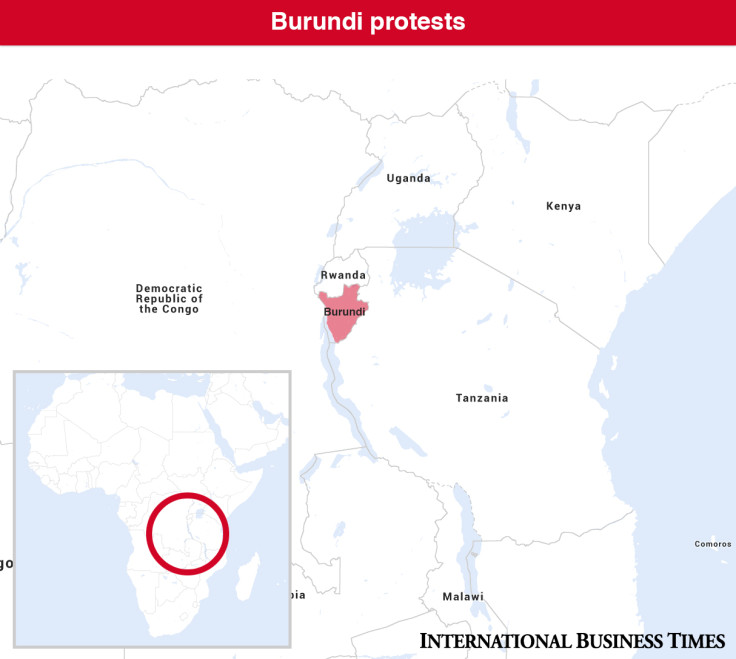 Burundi map
IBTimes UK
But in the short term, Bujumbura appeared to be ecstatic, as army officers fraternised and shook hands.
"The city is cheering. There are huge crowds of people in the city centre. I have never seen such big crowds. They feel liberated," Nininahazwe said.
Women, who have been at the forefront of Wednesday's uprising, were chanting "Vite l'arret" (Quickly, an arrest), referring to a potential International Criminal Court arrest warrant against the President.
Pierre-Claver Mbonimpa, the leader of Burundi's civil society and opposition figure, who had warned IBTimes UK about the impending coup on 6 May, confirmed the police had deserted the capital's streets.
Nininahazwe confirmed he has not been in touch with the General to set up a transitional government. "These questions have not yet been evoked. We are waiting for the military's next steps to be taken."
UPDATE: The East African Community meeting has been cancelled, and Nkurunziza is on his way home from Tanzania, according to his spokesperson.
A source close to General Godefroid Niyombareh told IBTimes UK that Burundi's state radio station has been taken off air by the army.
© Copyright IBTimes 2023. All rights reserved.