Burundi: Terrifying mob attack on policewoman - photo essay by award-winning Goran Tomasevic
Serbian photographer Goran Tomasevic has spent more than 20 years covering major conflicts around the world. His pictures of war in the Balkans, Iraq, Afghanistan, Libya, and Syria have won him many awards.
He is currently based in Burundi, covering the demonstrations against President Pierre Nkurunziza's bid for a third term, which have now led to a coup.
He captured a dramatic incident in Buterere, one of the suburbs of the capital Bujumbura where there have been frequent rallies.
He tells the story: "Protesters started throwing stones at a group of police, who then started to run away. The policewoman in the photos, Medikintos Inabeza, 33, got left behind and then some protesters started to push her, saying that she had shot a female protester in the stomach with an AK47 rifle. (I didn't see anything of that.)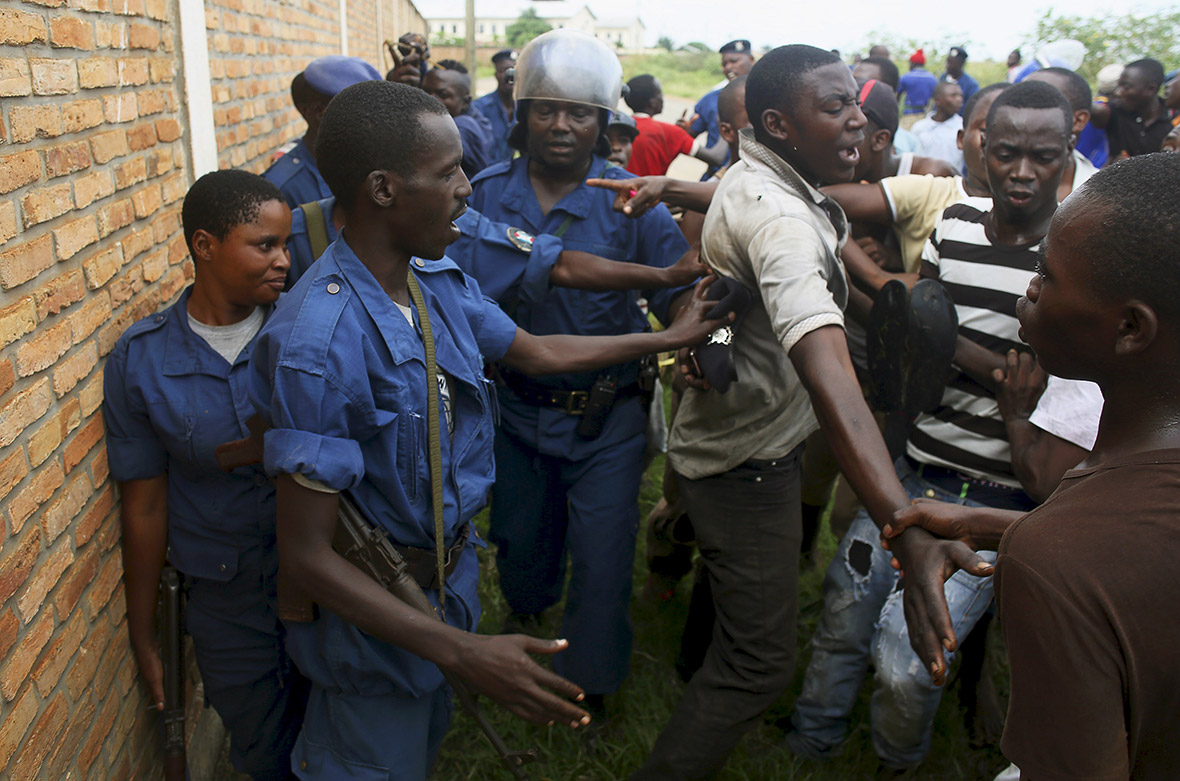 "There were five or 10 protesters pushing the policewoman at first, then others came and joined in. Up to 20 or 30 protesters were surrounding her at one point. The protesters kicked and beat her very badly; I also saw a couple of knives. I thought they were going to kill her. The people attacking her were really aggressive.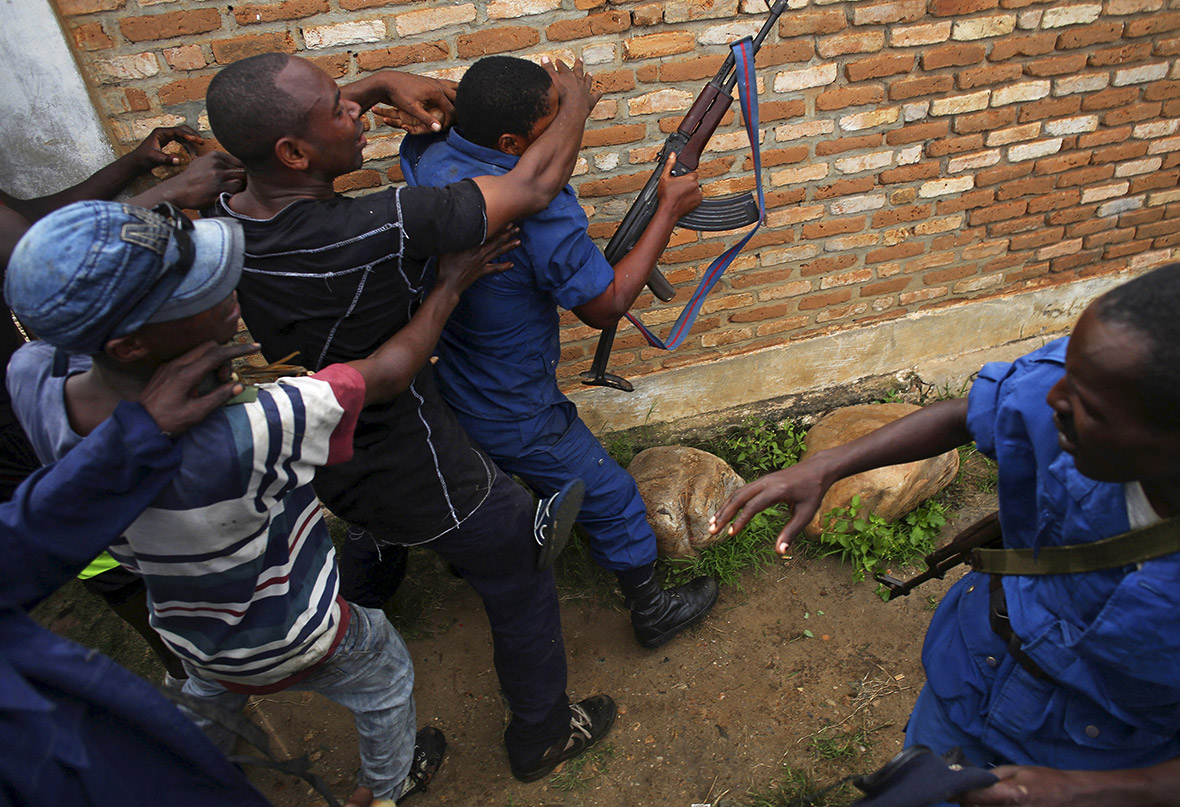 "What was really surprising to me was that the other police abandoned her when the stones were thrown. Maybe some were initially too scared to help, other than the two policemen who were doing what they could to rescue her. There was even one protester who tried to protect the policewoman.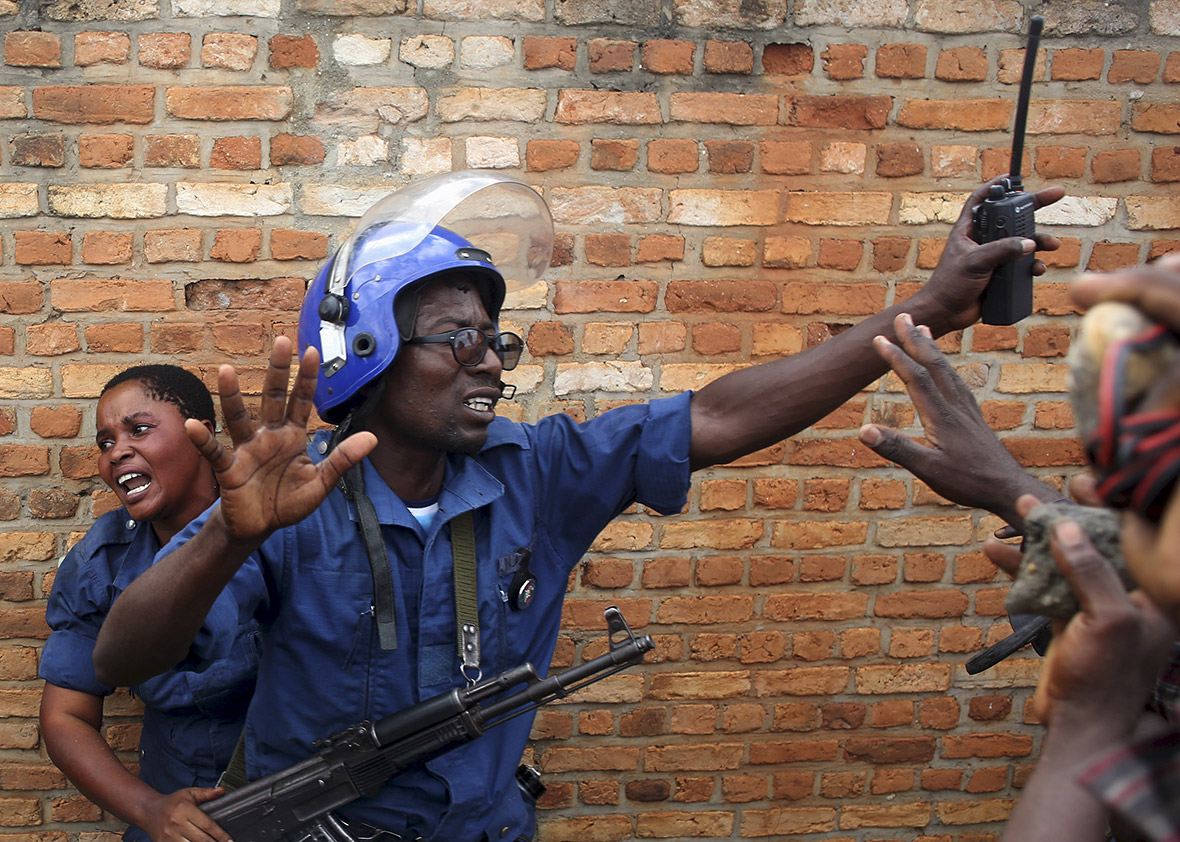 "The whole thing lasted 20 or 30 minutes. It ended when, for some reason that was hard to figure out, the protesters let the policewoman go, handing her over to another group of police further on.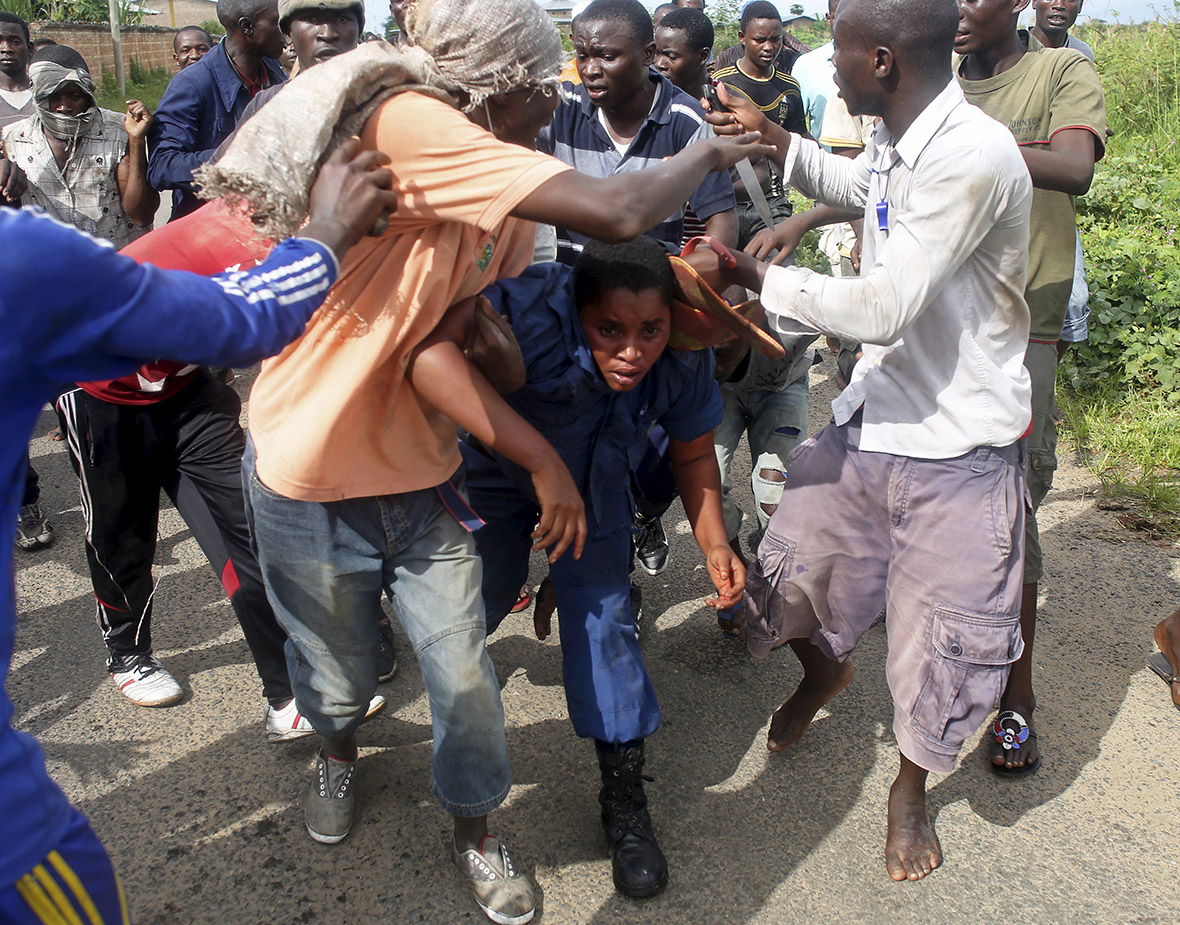 "I was the only photographer there when this incident happened. Up to now the protesters and police have been friendly towards me. It's a volatile situation. I've been in situations with angry crowds before but I've never seen something like this.
"Pictures sometimes tell a bigger story than words. This was one of those occasions."