Major General Godefroid Niyombare announced that he had deposed Burundi's President Pierre Nkurunziza for seeking an unconstitutional third term in office, and was working with civil society groups to form a transitional government.
But as cheering crowds streamed into the streets of the capital Bujumbura, sporadic gunfire was heard in the city centre, and it was not immediately clear how much support Niyombare had.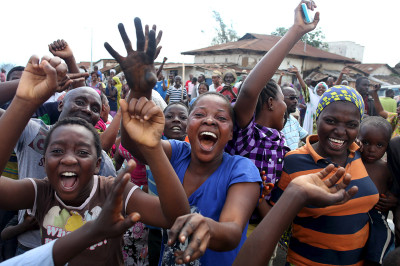 The president is at an African summit in Tanzania to discuss the crisis in his country, but the presidential office swiftly rubbished the declaration by Niyombare, who had been fired as Nkurunziza's intelligence chief in February.
"We consider it as a joke, not as a military coup," presidential aide Willy Niyamitwe told Reuters.
Before Niyombare's announcement, protesters demonstrated on Bujumbura's streets. In some neighbourhoods, they battled past police in an effort to reach the central business district. One policeman was seen opening fire on protesters.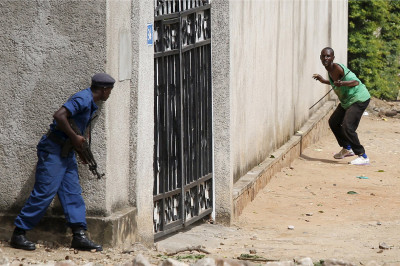 Niyombare made his declaration to reporters at a barracks in Bujumbura after more than two weeks of protests against Nkurunziza's attempt to win a third term.
After the announcement, crowds of people streamed out onto the streets of the capital. There was little sign of the police, hated by protesters for breaking up demonstrations by force, and widely considered loyal to Nkurunziza's party.