Controversial elections in Burundi, boycotted by the country's opposition, have gone ahead despite grenade attacks on polling stations.
The attacks by armed groups in the capital Bujumbura and at some provincial polling centres delayed the vote, with another grenade attack reported by police in the capital after ballots started to be cast.
"Groups tried to attack polling centres... they were shooting and threw grenades, but the police stopped them," deputy police chief Godefroid Bizimana told AFP.
Voting in the legislative elections went ahead despite calls from the international community to postpone the poll amid the worst political crisis Burundi has faced since its ethnic civil war which ended in 2005.
The descent into violence in the central African state was precipitated by Burundian president Pierre Nkurunziza's announcement that he would seek a third term, despite a two-term limit set out in the national constitution, the product of a 2006 peace accord.
Scores have been killed during weeks of violence and a failed coup. Three people were killed recently in grenade attacks which have increased in the run up to the legislative election and an all-important presidential poll scheduled for 15 July.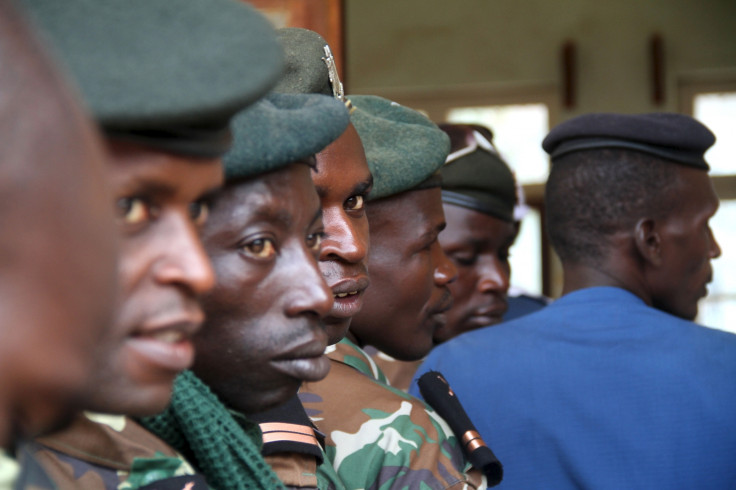 Police patrolled the streets of Bujumbura in force, particularly in those areas loyal to the opposition which have been affected by the worst violence in the country in recent weeks. In those areas few went out to vote.
Almost four million people are registered to vote, but the opposition are boycotting the polls, claiming it is not possible to hold a fair vote.
Election commission chief Pierre-Claver Ndayicariye said he had not received any official notification confirming the opposition's withdrawal from the vote.
"This is nothing new in Burundi. In Africa, boycott is another way of doing politics," he said. The opposition boycotted polls in 2010, AFP reported.
Civil society groups backed the boycott calling on voters to skip the "sham elections" and urging the international community "not to recognise the validity" of the polls.
The European Union, the African Union and UN Secretary General Ban Ki-moon all spoke out against the planned legislative elections calling for security to be restored.
Opponents to the polls say the media must be allowed to operate freely and that the ruling party's youth wing and other "militias" must be disarmed. The ruling part has frequently rebuffed claims that its youth wing is armed.