One of the two journalists at France's most famous newspaper, Le Monde, who were arrested and subsequently freed by Burundi's embattled regime in late January, has spoken for the first time of his baseless detention.
British photojournalist Philip Edward Moore, and fellow journalist Jean-Philippe Rémy, were arrested in murky circumstances on Thursday (28 January 2016) afternoon in the capital, Bujumbura, by security forces of the BAE (Anti Riot Squad), and released the following day, with the authorities still holding their equipment.
The journalists' arrests come in the context of grave government repression against journalists, many of whom have been forced into exile, with all the main Burundian private radio stations – the primary source of information for the majority of the population – suspended since May 2015.
Moore: 'Baseless' detention
Back in the UK – his visa and accreditation were revoked – Moore said he was not tortured during his "brief" detention, but claimed "no charges have been brought, and at no point was I offered any reason for my arrest or detention". In a post on his personal website, the photographer slammed the statements made by the police spokesman and by the Security Ministry detailing the circumstances of his arrest, describing them as "completely false".
At the time, the authorities claimed members of the BAE were conducting a search of several households in the area, when they were allegedly confronted by a group of armed men, police spokesman Moïse Nkurunziza said. This group was "accompanied" by two reporters, allegedly including Moore.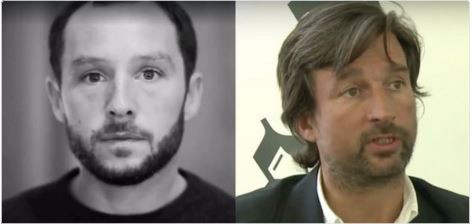 "I was not "in the company of armed criminals", and had not witnessed — nor photographed — any weapons in the area. That the authorities are making such patently false statements highlights the questionable veracity of their assertions on much more grave issues," Moore stated.
"Our arrest offered a disturbing insight into the tactics employed by the security forces across the capital. Our detention was brief, and we were not tortured. Sadly this is not the case for the many Burundians who are rounded up every week across Bujumbura, some of whom simply seem to disappear," he added.
Media, between intimidation and oppression
In the context of an already heavily-depleted media space in Burundi, Moore said he believes that his detention "sends a worrying message", at a time when journalists still living and working in Burundi face daily intimidation and oppression.
"Since my release, I have seen much mendacity— propaganda and misinformation — posted on social media, which reinforces my strong belief in the need for free, independent, professional journalists in this rapid-fire age of social media," Moore said in his post.
International news agency AFP condemned Moore and Rémy's arrest. In a letter addressed to President Pierre Nkurunziza on 29 January, AFP's chairman Emmanuel Hoog said: "There is no justification for the arrest of these two experienced reporters who are widely respected in their profession".
Last October, AFP and Radio France Internationale filed a complaint against "persons unknown" over the torture of their Burundi correspondent Esdras Ndikumana, who was forced into exile after being beaten in detention in August 2015. Ndikumana has testified against the country's secret services, who he claims beat him hundred of times with iron bars and clubs.