Burundi: Death of journalist 'inhumane' as 7 killed in Bujumbura shooting and grenade attacks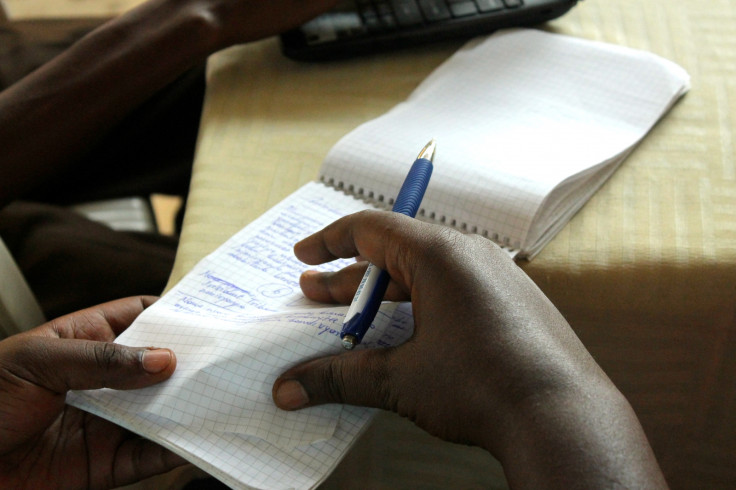 Journalists across Burundi have condemned the death of one of their colleagues, describing his killing as "inhumane". Christophe Nkezabahizi, a cameraman who worked with the state-run RTNB radio and television station, was among seven people killed in shootings and a grenade attack on 13 October in the Ngagara neighbourhood Quartier 3 – a stronghold for opposition supporters.
Nkezabahizi, who stared working for the government-run station in 1984, was shot dead along with his wife and two children during one of the worst days of violence Burundi's capital Bujumbura has seen.
Tributes have poured in following Nkezabahizi's death, and Burundian and foreign journalists have expressed their anger and indignation on social media. "Absolute horror. The API police entered homes in Ngagara and killed blindness," a journalist working for an independent press group said on Facebook.
He went on describing how Nkezabahizi, "a seasoned cameraman and the most experienced (journalist of the) RTN" was "murdered". The journalist added: "Sincere condolences to his whole family. The whole profession is crying a a very nice and very generous man."
Jacques Molitor, a Luxembourg journalist who had worked with Nkezabahizi since 2006, also said his "assassination" was a shock. "I've always seen him smiling and I enjoyed our conversations. Goodbye friend. You left accompanied by your family, god speed. I hope your bastard killers will be punished soon."
Burundi's media was among the first casualties of the months of violence that has rocked the country since end of April, after Burundi's main independent radio station Radio Publique Africaine (RPA) was burned down and the government severed the lines of two other key independent stations, Radio Isanganiro and Bonesha FM.
In August, AFP correspondent Esdras Ndikumana was kidnapped by government security forces and subjected to severe beatings on his back, legs and the soles of his feet.
Murky circumstances
The circumstances of Nkezabahizi and six others were still unclear on 14 October. In a broadcast on RTNB, deputy police spokesman Pierre Nkurikiye said two officers were kidnapped by "criminals" around 3pm and handcuffed; one of them was killed and the other seriously injured.
Witnesses, meanwhile, told RFI they saw the police in charge of the protection of institutions - known as the API - arrive in large numbers in Ngagara and pursue the attackers. According to the witnesses, the police reportedly swarmed the street where Nkezabahizi lived and started shooting.
"He stood no chance because the police had managed to open his door," one of the witnesses said about the cameraman, who died along his wife Alice Niyonzima, their 16-year-old daughter and 14-year-old son.
"Police found him [Nkezabahizi] with his whole family at home [and] killed him alongside other people who were fleeing shootings," said a neighbour and colleague, who asked not to be named.
In his statement, Nkurikiye confirmed the deaths of the television cameraman, one police officer and five "criminals" but made no mention of the cameraman's family. The president's adviser, Willy Nyamitwe, expressed his condolences to Nkezabahizi's family and to the RTNB on Twitter.
In a speech on 30 September, President Pierre Nkurunziza set out a series of measures to crack down on "criminals", including the permanent withdrawal of driving licences for any driver caught carrying criminals in their car and tough penalties for anyone in possession of an illegal weapon.
Thousands of opposition protesters descended into the streets during the spring, leading to a failed coup d'etat on 13 May but authorities have since been waging a severe crackdown on dissidents, who now claim they are preparing for war.
UPDATE: 14 October 15:11 GMT
The authorities report the number of people killed has been revised upwards to 10, after three police officers were seized by armed men late Tuesday (13 October) in the Ngagara district.
Five of the kidnappers and one of the abductees were left dead. Cameraman Nkezabahizi and five other people were killed in his compound.
A 10th fatality was reported in Jabe district, where a woman was killed in a grenade blast later that day, according to the authorities.
Burundi up close: Check out our Flipboard magazine
© Copyright IBTimes 2023. All rights reserved.