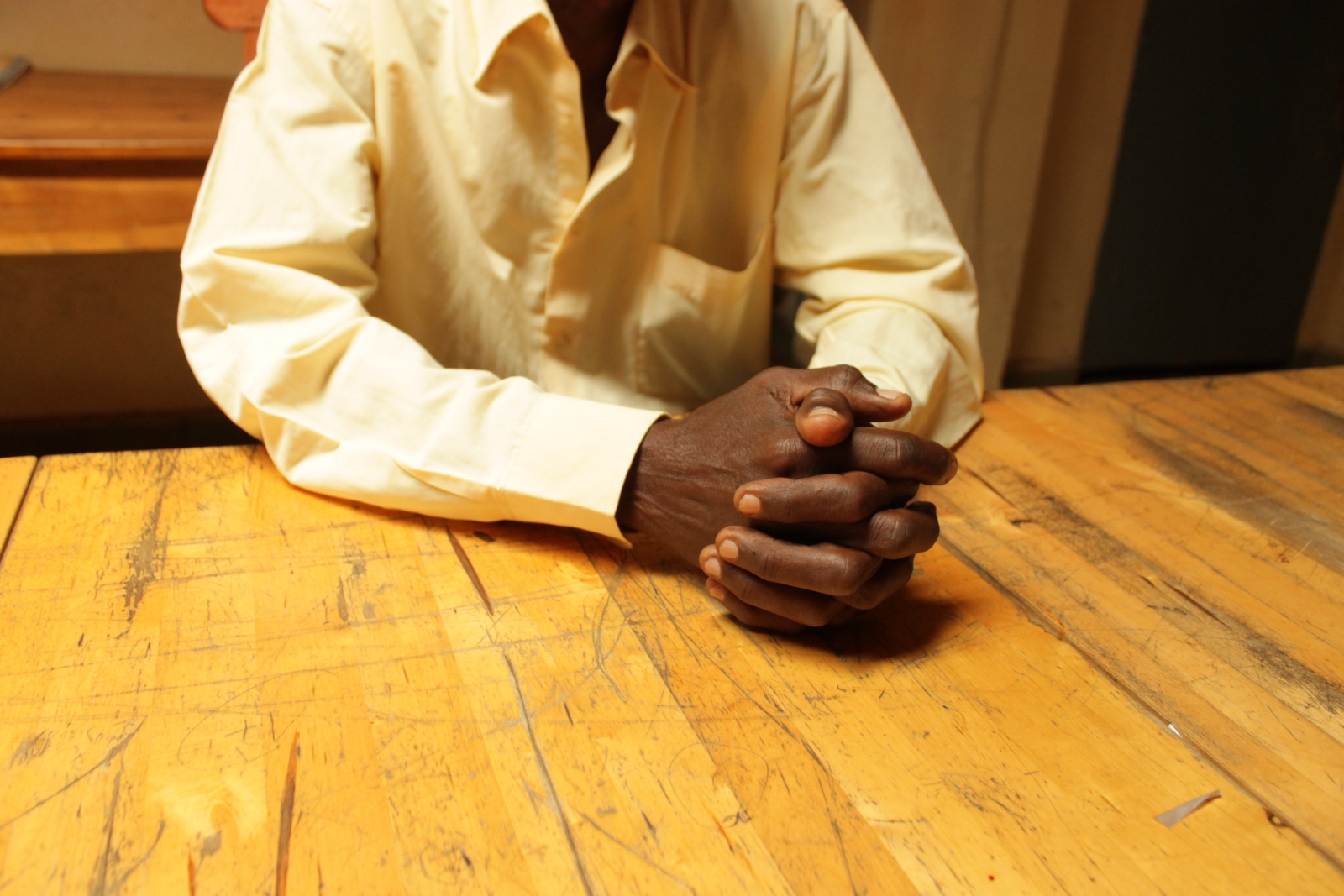 Burundi human rights campaigners have claimed that as many as 80 people have been tortured since the country spiralled into chaos following weeks of protests against the President Pierre Nkurunziza's third term.
A leading human rights organisation, APRODH, has warned that cases of torture in Burundi were on the increase in the run-up to last week's elections, in which Nkurunziza secured almost 70% of the vote in a poll that was boycotted by opposition groups.
On 23 July alone, a magistrate in Burundi's capital Bujumbura heard 12 people who filed a complaint for having allegedly been tortured by security forces.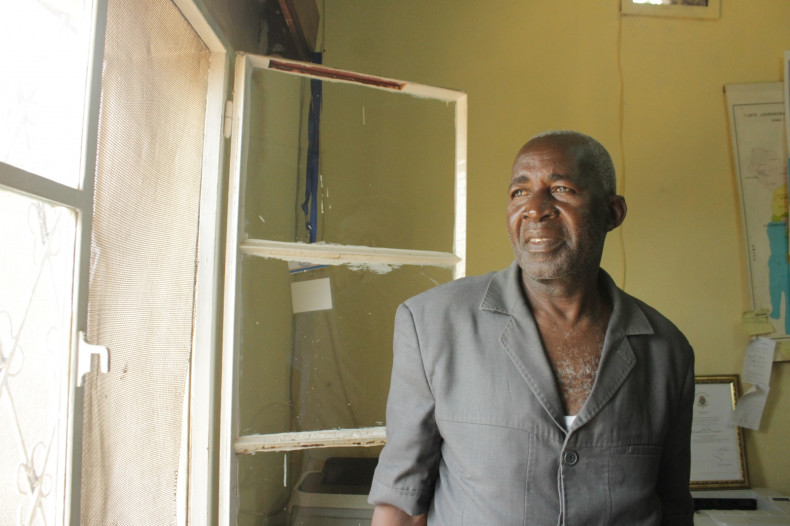 "Torture has shown a new face since the 26 April (when Nkurunziza announced his presidential election candidacy)," APRODH president Pierre-Claver Mbonimpa told IBTimes UK in an exclusive interview in Bujumbura.
"Before, we were pleased that cases of torture had dramatically decreased, but since April, we have been investigating dozens and dozens of cases."
Extreme cases of torture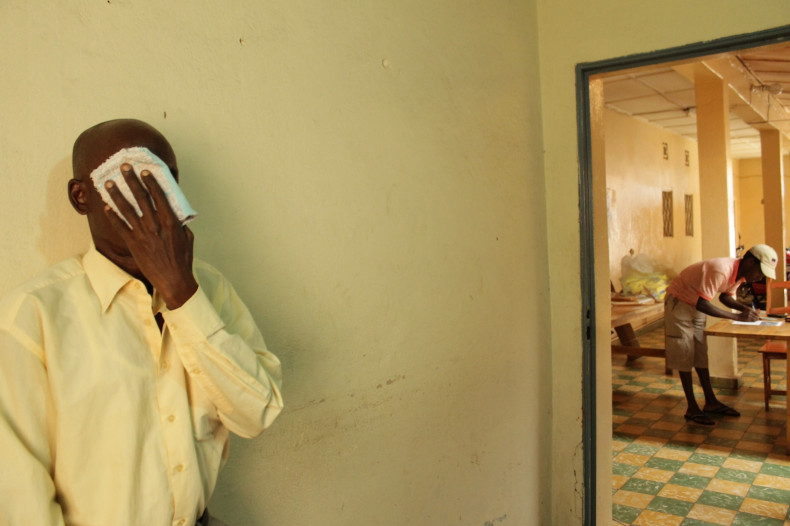 One of the worst cases investigated by the APRODH is that of 53-year-old P. Sinzinkayo.
On 25 June, Sinzinkayo claims four men stopped him as he arrived at Gare du Nord, a bus station in the area of Kamenge, north of the capital.
"I asked them why they were stopping me, but they didn't answer me," he told IBTimes UK.
Sinzinkayo, who says one of the men kicked him after he asked to see a warrant, claims he was taken by force into an unmarked car with tinted windows.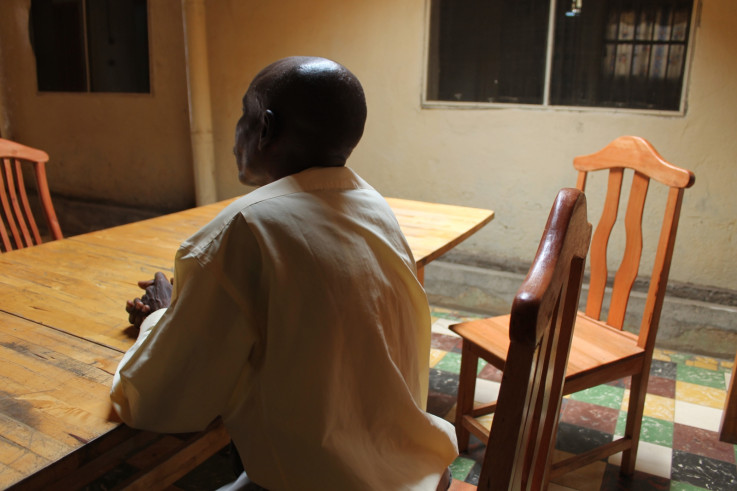 Sinzinkayo claims he was only fed once during his incarceration
IBTimes UK / Elsa Buchanan
The men took him to the SNR (Burundi's intelligence agency), where they left after being replaced by eight officers of the API (Appui a la Protection des Institutions, a branch of the national police force).
Sinzinkayo claims he did not recognize any of the men, but the officers seemed to think they knew him as he had served in the police force himself.
"They began telling me I was organizing and training the vigilante groups [armed groups patrolling the neighbourhoods during the night] in Mutakura [an area known for having demonstrated against the president's third term]."
"The officers asked me how I trained the local men to use guns and grenades, but I answered I was not affiliated to a political party and that they had made a mistake, that I worked in Kayanza, not in Bujumbura."
After an hour and a half, Sinzinkayo claims officers beat his feet and his backside with a metal rod.
Five-litre containers hung from genitals
"I was beaten so much that I told them they could kill me but I wouldn't accept or acknowledge anything they claimed I did," Sinzinkayo said.
Then, Sinzinkayo recalls, an officer said: "Let me show you."
"He brought an empty five-litre can, in which he put sand, and he put a metal plank with pointing nails on it on the ground. I was told to take my clothes off. Then he took the [can] and suspended it [from] my testicles."
Sinzinkayo was ordered to stand on the metal plank, and he did, for a time he estimates to be more than an hour.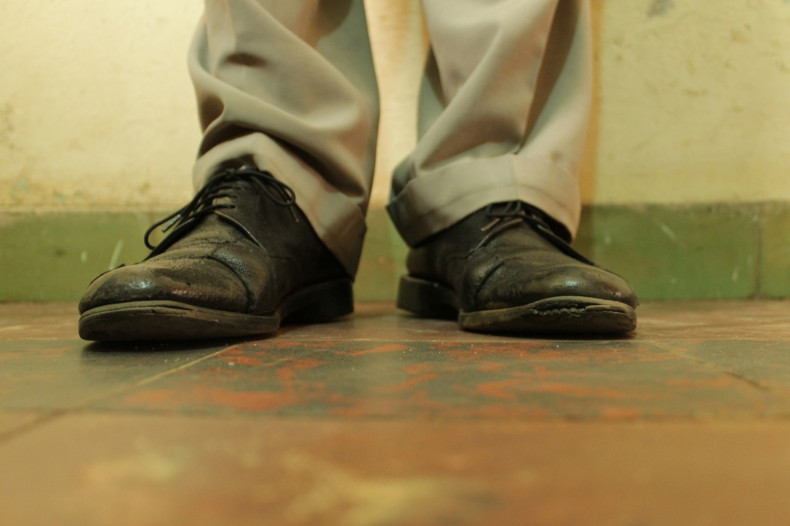 He then passed out. On waking, he was asked again to confirm he had been training the vigilantes but he refused. An officer then walked out and came back with a one-litre can of what Sinzinkayo claims was car battery acid, and the content was poured on to the cement floor.
"I was ordered to sit on it. Two officers, one pressing on my shoulders, pressed me down. I was telling them this was killing me, that I could feel the acid burning the skin of my backside."
After another 30 minutes, Sinzinkayo says he fell on his thorax, and passed out, again.
After he came back to his senses, Sinzinkayo claims he was transferred to a cell, where he was questioned for three days straight, until 28 June.
Between the 25 June and 1 July, he claims he was only fed once. "But I can't even say that I ate, because the food (rice and beans) was full of stones and soil. When I asked for water, they refused."
Beatings worsened on 29 and 30 June. "I was like dead," he recalled.
But, with a half smile, Sinzinkayo explains how one policeman, who he had not seen before, gave him slacks to wear and told him to lay on the floor. "So I made myself a sort of mat that I slept on."
On 1 July, when six people died in Mutkura, Sinzinkayo claims eight people (three men and two young women) were brought in his cell and beaten in front of him.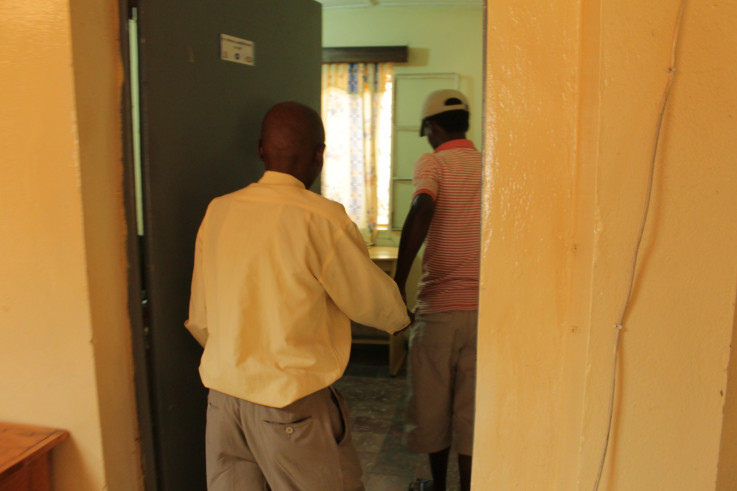 Sinzinkayo, who has had difficulties walking and sitting since his torture, needs help to get around
IBTimes UK / Elsa Buchanan
But at around 8.30pm, a car came to pick them up and Sinzinkayo found himself alone in the compound, so he gathered all the strength he had to crawl out into the streets and get help.
After going home to find someone had broken into his house, and all his possessions destroyed or stolen, neighbours told Sinzinkayo the police had blocked the roads in his neighbourhood, and were sweeping the area.
"Someone found and gave me women's clothes, a veil and shoes and I escaped again," he explained, adding that his 17-yeard-old son has also been in hiding since 11 July.
"Now I have no peace, I know they could arrest him or me. I have become useless, and I can no longer find money to feed my family," Sinzinkayo said, as he waddled out of the room helped by a member of the APRODH.
Shot in the thigh for not having arms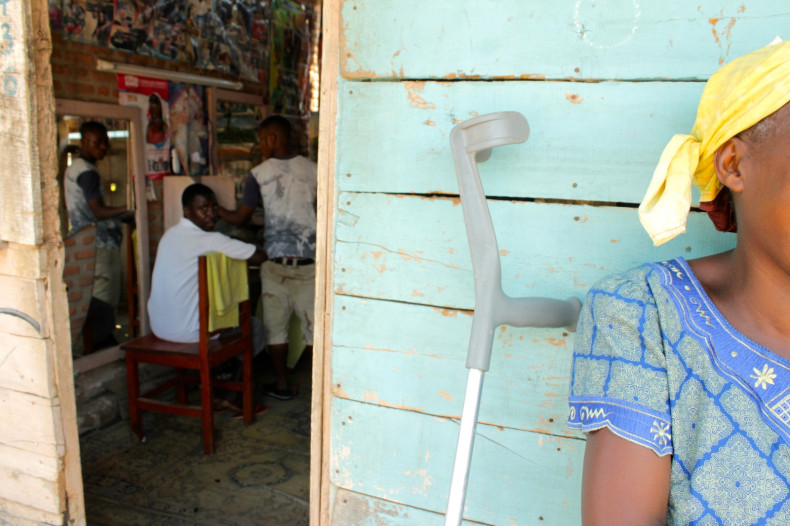 The organisation confirmed it has been investigating Sinzinkayo's case along with that of I.N., a 51-year-old mother of five from the Mutakura district.
While she claims she was never involved in the protests, I.N. believes she was targeted because she lived across the street from a house outside which policemen were killed by a grenade explosion.
According to her neighbours, police came after I.N. "because they thought she still had a husband and was thus part of a network of neighbours hiding the rebels".
On 1 July, at 8.30am, policemen destroyed I.N.'s wooden front door – the noise scared I.N. and her 20-year-old daughter who had given birth two weeks earlier.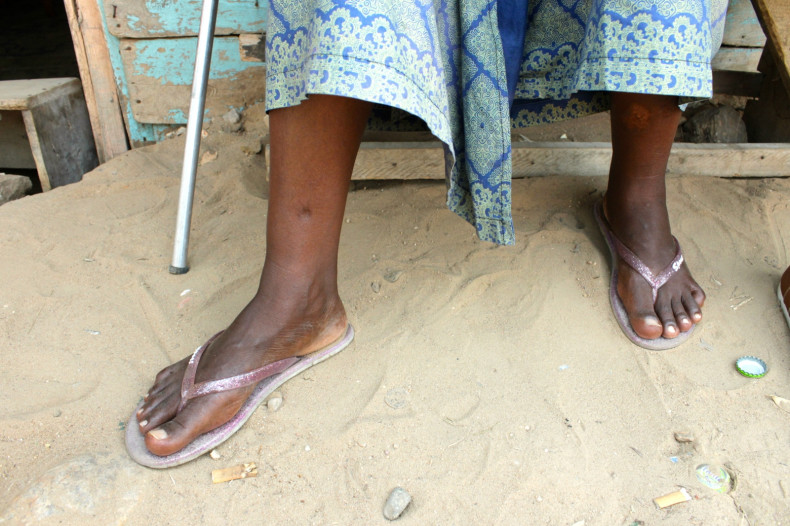 "I thought they were going to kills us. They asked us to show them the weapons we were hiding," she told IBTimes UK in a secret location.
"The baby was sleeping under a sheet, and they thought there were guns hidden under the sheet."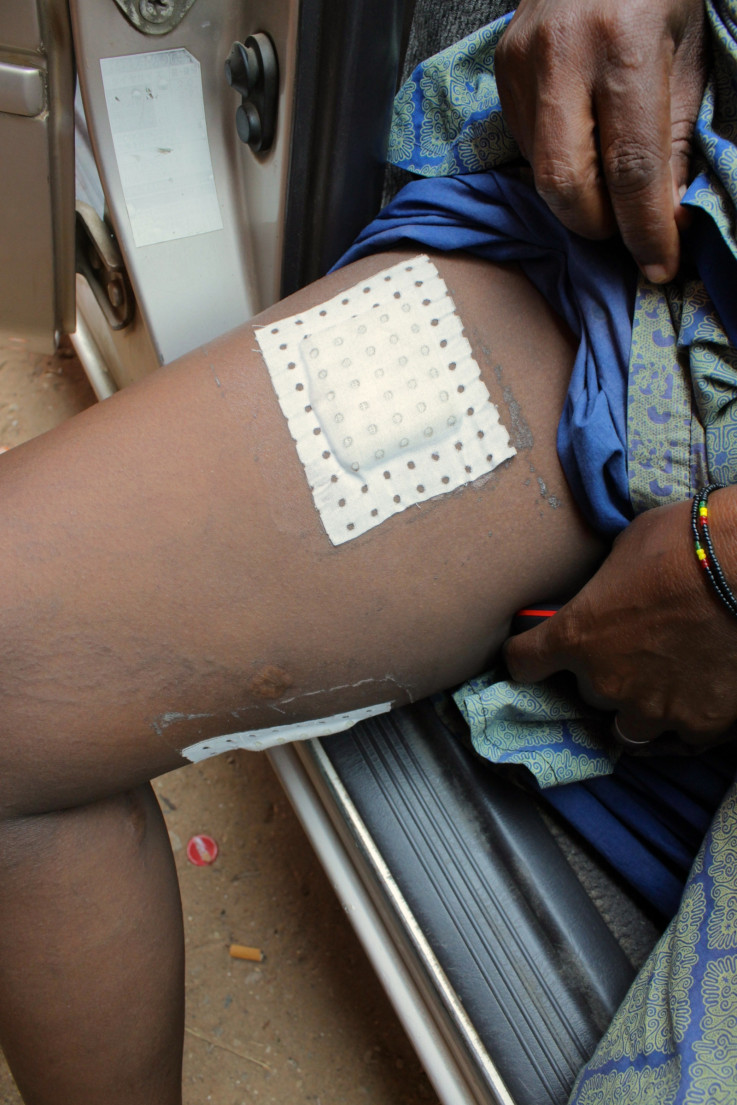 I.N's bullet wound was treated by Medecins Sans Frontiere, but she still has difficulties to walk
IBTimes UK / Elsa Buchanan
When the policemen failed to find ammunition, I.N. says an officer fired a shot in her right leg. The bullet went through her muscle.
"I told him I had no arms in the house, that my husband had died 11 years ago, and that if he found any man or arms in the house, he could go ahead and kill me," I.N. said.
Because the bullet had not touched the bone in her thigh, I.N. helped by her daughter, made her way to a health centre, four streets away from her house.
The nurse called the Red Cross, and I.N. was then taken to Medecins Sans Frontiere.
From 1 to 4 July, MSF treated I.N.'s wounds and on the fourth day, the grandmother, who still walks with difficulty on crutches, left the clinic.
Friends and family were able to find her a safe house, where she has lived since, with her daughter and her grandchild.
Torture's disastrous effects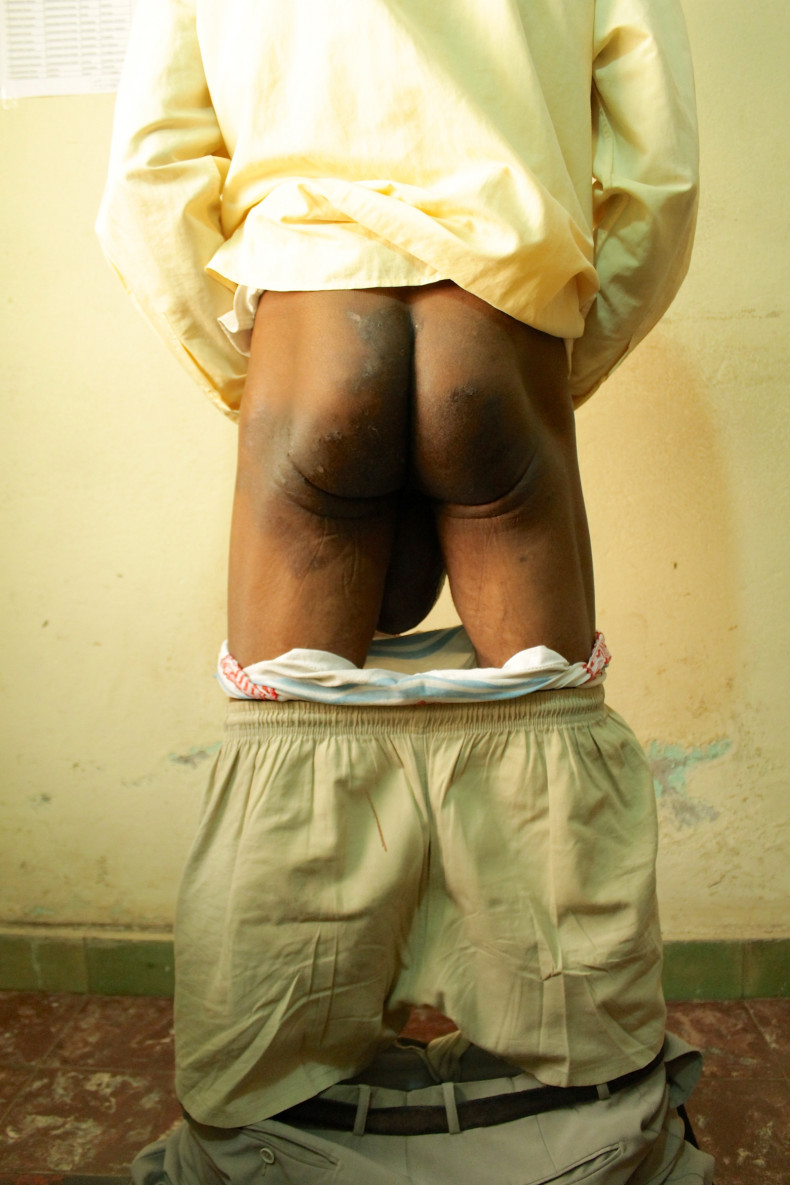 Sinzinkayo says the antibiotic treatment and serums used on his acid burns have been working: his testicles are not as swollen and his burns have healed.
But [Names redacted to protect identities], a psychologist who has been treating Sinzinkayo, told IBTImes UK that the man's mental health has been most affected by the injuries sustained.
"I can state that his mental health isn't good, especially because of the kind of torture he has endured," A. explained. "The fact his testicles have been so badly harmed has a psycho-effective impact on his health.
"His genitals have been amputated and thus he doesn't feel like a man anymore. He feels diminished," A. said, highlighting the fact his patient has lost 20kg since his ordeal.
"Sometimes, when he's awake, he loses his mind, he has flashbacks," the doctor added.
Sinzinkayo says he "can see people beating me". "When I sleep, I can feel what it felt like sitting on the acid."
The doctor, who speaks to Sinzinkayo four or five times a week, believes this type of torture may be used to send a message to the population.
"The torture has long-lasting effects and can be used like a permanent threat to other people," he said.
Burundi up close: Check out our Flipboard magazine