The Burundian authorities have released the findings of their inquiry into allegations of extra-judicial executions by members of the security forces on 11 December 2015, in the capital Bujumbura. The operation was deadliest by Burundian security forces since the African nation's political crisis began in April 2015.
Over the last six years, Valentin Bagorikunda, the prosecutor general, has set up a number of commissions of inquiry into human rights abuses, usually following critical reports by Burundian and international human rights groups, or the United Nations.
The Burundian government has used these commissions "to try to show international actors that the Burundian justice system is able to investigate reports of abuses as well as to exonerate its security forces", Human Rights Watch (HRW) said in a statement.
While some of the reports have never been disclosed, the organisation claimed those that have been made public are deeply flawed and "biased in favour of the government, denying or downplaying state abuses".
Additionally, few have led to the successful or effective prosecution of those responsible.
"A lack of transparency has made it difficult to know how much effort the commissions made to identify and interview a wide range of impartial witnesses," the rights group said, adding that Bagorikunda's office had not approached independent Burundian or international groups for help.
HRW, which summarised the main findings below, claimed the conclusions were "flawed and biased".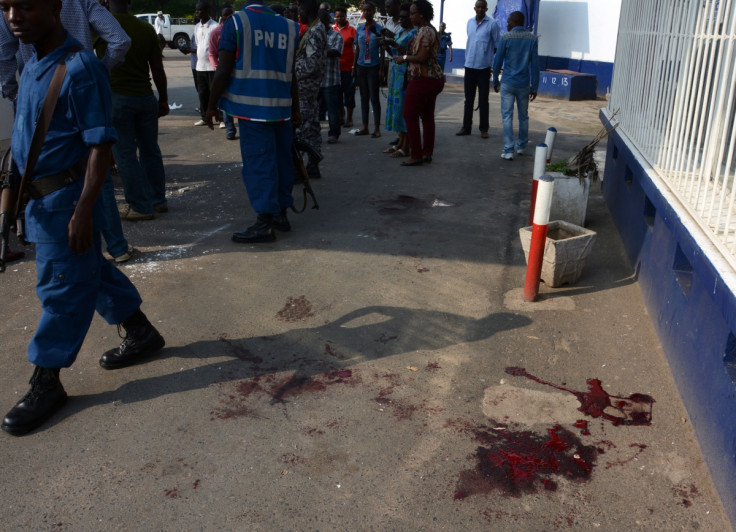 December 2015: Nyakabiga and Musaga massacres
In the latest inquiry's main conclusions, Bagorikunda did not mention killings or abuses of residents in the capital by the security forces, but instead alleged that the victims killed on 11 December were armed "combatants" wearing police or military uniforms.
Bagorikunda said that 79 combatants – allegedly carrying weapons and dressed in police or military uniforms – were killed, along with four policemen and four soldiers. "He described allegations that people had been buried in mass graves as 'not founded' and said government officials buried those who could not be identified because of concerns about hygiene," HRW said.
The organisation, meanwhile, said it had found police or military killed local residents, and had seen photos of 16 bodies – all wearing civilian clothes – found in Nyakabiga on 12 December, as well as related video footage.
"Many were found in the street without their shoes. Security forces often make detainees remove their shoes to make it harder for them to flee. The photos were taken before local authorities collected the bodies," the group said. In its investigations, HRW spoke to a witness who said that, while three other victims in Musaga were wearing police uniforms and two military uniforms, "it looked like someone had put the uniforms on them because they clearly didn't fit".
Local residents told HRW that members of the ruling party youth wing known as the Imbonerakure, wearing surgical masks and gloves, dug three or four graves in a cemetery in the Kanyosha neighbourhood and buried some of the bodies there.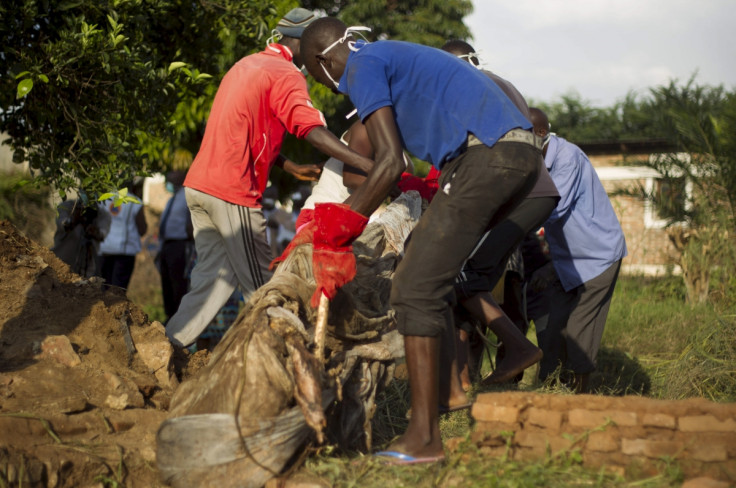 October 2015: Ngagara killings
On 13 October, unidentified men stopped three policemen in Ngagara in civilian clothes . They killed one, shot and injured another, while the third escaped.
HRW described the security forces' response as "brutal and disproportionate", with the police responsible for guarding state institutions (Appui pour la protection des institutions, API) killing, beating, and threatening residents in the neighbourhood while searching for the attackers. Police killed at least nine residents, including Christophe Nkezabahizi (a cameraman with the state broadcaster RTNB), four members of his family, and a domestic worker.
Bagorikunda's commission investigating these events "was devoted to the attack on the policemen", HRW claimed, with the report "making no mention of API police entering houses, beating people, shooting domestic workers, or looting homes, which numerous residents described to HRW".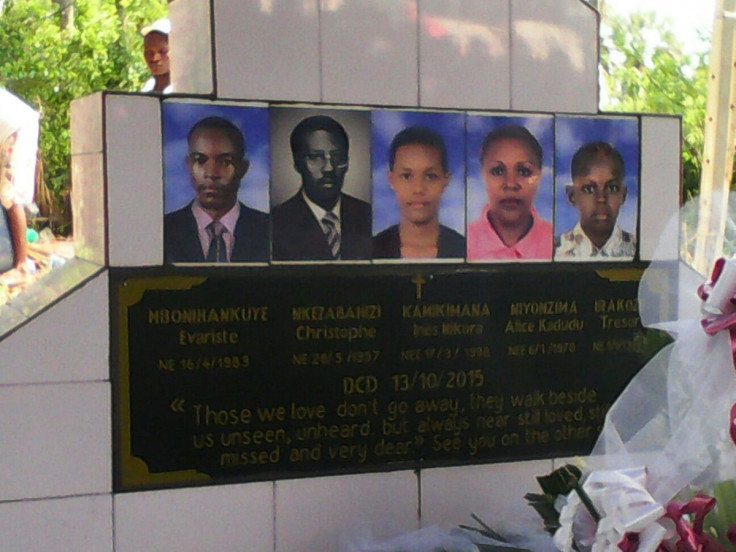 From April 2015: Anti-Third-Term Demonstrations
Bagorikunda set up a commission of inquiry on 29 April 2015 into the violence that broke out following the protests against President Nkurunziza's third term.
The commission's report, published in August, described the protests as an "insurrectional movement" and focused on abuses by opposition supporters against the state security forces, destruction of state property and killing of Imbonerakure. Some demonstrators threw stones and Molotov cocktails at the police, killed an Imbonerakure and then burned his body, and used slingshots to shoot stones, marbles, and other projectiles at the police.
"[The report] did not mention killings, beatings or scores of arbitrary arrests by security forces," HRW pointed out, highlighting how police shot live ammunition at demonstrators indiscriminately. IBTimes UK spoke to a number of survivors who had been shot in the chest, back and leg, who confirmed police had, at times, shot demonstrators at point-blank range.
In May, President Nkurunziza's adviser, Willy Nyamitwe, told HRW: "There are perhaps policemen who used too much force and others who were misguided. You need to recognise also that demonstrators are committing human rights abuses and they aren't being reported."
Nyamitwe confirmed some policemen had been arrested because "they used live ammunition against demonstrators".